How I use Google in my classroom—and other advice for teachers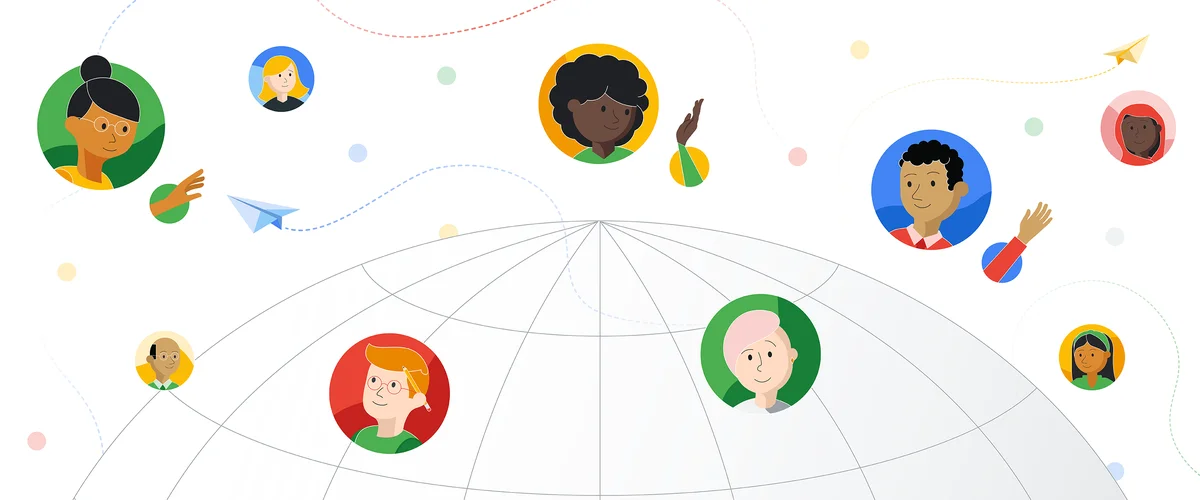 Editor's note: Happy World Teachers' Day! Today's post comes from Rachel Dunne, a London-based educator who shares her advice for fellow teachers. Teachers like Rachel inspire our product, programs and philanthropy in support of educators every day.

I felt overwhelmed when I first started teaching. Although I studied Primary Education in university, no amount of preparation could have fully equipped me to teach my Year Six classroom (or 6th grade, for those of you not in the UK).
Six years later, I've taught on two continents and developed a passion for technology, bringing new tools to my school community and getting involved with the Google for Education Certified Trainer and Innovator programs. In honor of World Teachers' Day, I'm sharing lessons I've learned along the way.
Get comfortable not knowing all the answers—teachers are lifelong learners, too.
My own Year Two teacher, Mrs. Barling, helped me find my love of learning. Whenever Mrs. Barling got tongue tied, she followed up her fumble with funny noises that sent our classroom into fits of laughter. Mrs. Barling showed me it was okay to make mistakes and be silly sometimes; now I do my best each day to model this for my own students. When my students ask questions, and I don't know the answer, I'll say, "I don't know, but let's find out." Then we open our laptops and find the answer together. I want my students to understand they don't have to know all the answers; what matters most is learning how to find them. 
Big impact happens through small moments of leadership.
When I moved schools, I went from having one device per student to having one device for every twenty students. However, I knew technology like Chromebooks and G Suite for Education could help students and teachers collaborate more effectively in the classroom. Five weeks into my new job, I persuaded school leadership to make technology a bigger part of our classrooms. I invited them to sit in my classroom and watch students collaborate through Google Docs. I found Chromebooks that fit our school budget. Finally, I identified community leaders who could support others throughout the transition. Now our classrooms are more effective and collaborative than ever. I realized while I could spark impact on my own, encouraging others to join me enabled far-reaching change.

Classroom pulse checks can show you where to focus.

I use Chromebook apps to get instant feedback that lets me know how students are feeling in the moment. I can ask students a math question and immediately know who needs some extra help. Sometimes I'll even ask my students mid-lesson to send me an emoji of how they're feeling. Then I can easily make adjustments to ensure my students are following along.

Encouraging my math students to discover the concept of area
Find a community of teachers you can count on to keep you energized.
When teaching gets tough, I lean on other teachers to keep me going. I found my support system through regular Google Trainer and Innovator meetups. We talk about challenges, but we also share joyful moments and exchange ideas that positively impact our schools. We even have a Google Hangout to stay in touch. It reminds me that I'm not alone, and it's always a positive reminder that we love our students and the change we're making. Whether in-person or on social media, I encourage you to find a community of educators who will keep you inspired.

Your well-being is more important than you think.
One night, I stayed late after school constructing a display for an upcoming lesson. I bumped into my Head Teacher on my way out, and she gave me advice I will always remember: "In twenty years, your students aren't going to remember that display. They are going to remember their relationship with you and your presence in the classroom." From then on, I realized I needed to take care of myself so I could show up in the way my students needed me to—present and engaged in my classroom. I make time to exercise and spend time with my family. I also prioritize switching off entirely at least one day a week.