5 reasons to watch startups in Central and Eastern Europe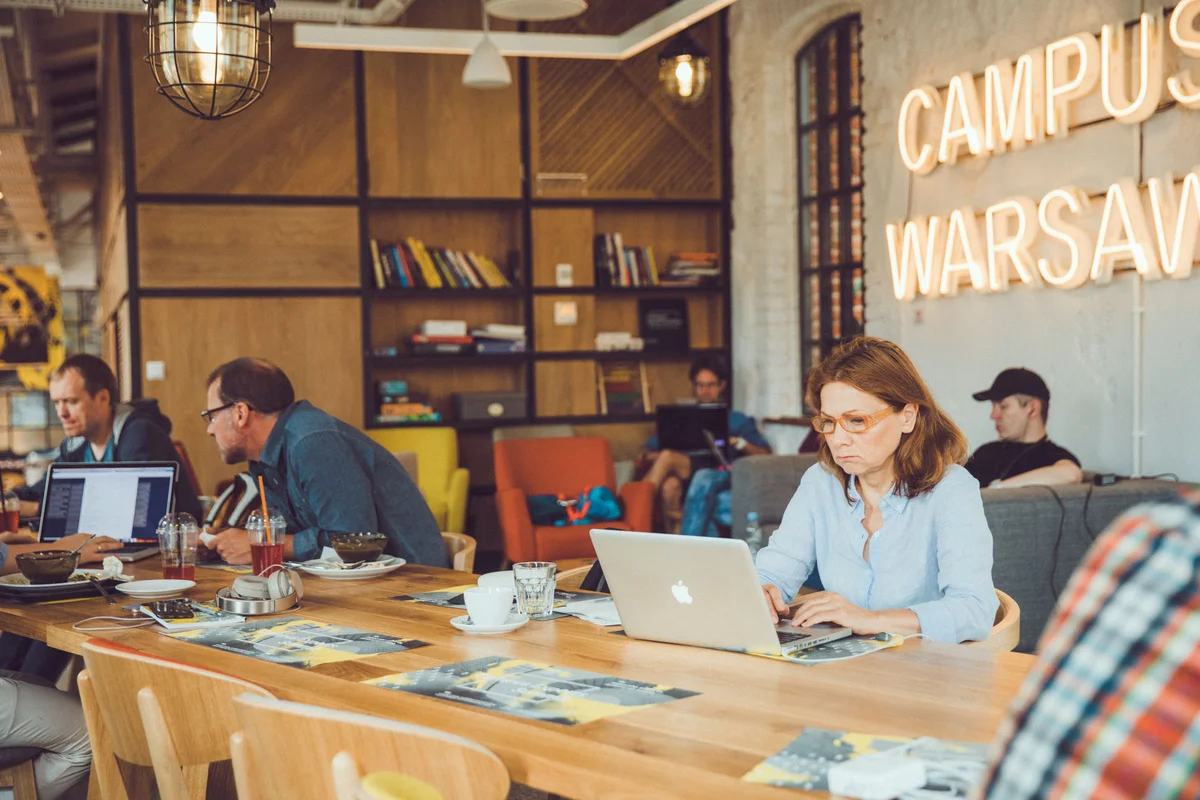 In 2015 we opened Google for Startups Campus Warsaw, a dedicated space in the middle of the city's bustling Praga district, where startups can receive training and mentorship. We opened our doors to founders from across the region because we passionately believe they're the ones shaping the future of their countries' economies, and we have the resources and connections to help them grow. 
In the past five years, Campus Warsaw has become a hub for programs and events (welcoming 100,000 visitors in total), and a flourishing community of over 1,800 startups. And we've had the privilege of supporting founders in their endeavor to question the status quo. Working with these determined entrepreneurs has shown me that there are five key reasons to watch the startup ecosystem in Central and Eastern Europe.
1. Tech talent pool has real game—literally.
CEE startup career opportunities extend well beyond entrepreneurs: Startups in our community have hired 43,000+ employees to date across a variety of industries. There are about one million software developers in Central and Eastern Europe, 50 percent of whom are concentrated in Poland, Romania, and Czechia. Such a high concentration of highly skilled and educated tech workers led to the rapid development of sectors such as gaming. Poland boasts over 440 gaming development studios—launching more than 480 new games each year—and gaming is the second-largest sector in our CEE Google for Startups community.
Startups receive one-on-one Google mentoring at Campus Warsaw and via virtual programming.
2. The number of startups has doubled in the last five years. 
...and the total continues to grow rapidly. In Poland alone, there are now about 4,500 startups. More than half generate revenue and a quarter are scaling (aka growing their customer base, offerings, and the company itself). The profile of the average founder has also evolved: To a large extent, startups are founded by people who are over 30 years old and already have relevant experience and networks from previous stages of their careers.
 35 percent of founders at Google for Startups Campus Warsaw are women
3. Foreign investments in CEE startups are at a record high.   
Venture capital investors are searching for new investment opportunities across Europe, and the CEE region is becoming increasingly attractive. According to the global startup data platform
Dealroom
, there's five times more foreign VC investment in the ecosystem than there was in 2015. And it's twice as easy to secure funding for a business: 69 percent of startups obtain financing, as stated in our
"Five Years of Google for Startups in CEE" report
, which we prepared together with Startup Poland and Kantar.
Founders find inspiration in coworking spaces at Campus Warsaw in 2018
4. The booming ecosystem offers support for founders at every step. 
Startups based in CEE have many organizations and resources to turn to when they need a helping hand in growing their business. In 2019, Poland alone boasted approximately 50 coworking spaces, totalling over 200,000 square meters. Since opening our Google for Startups Campus space, we've hosted over 1800 educational and inspirational events for founders to help them build, start, and grow their companies. "Here at Campus, I am surrounded by and have access to individuals who want to have an impact, solve tough problems, or challenge the status quo," said Joanna Fedorowicz, founder and CEO of OvuFriend. "I have never been more motivated and prepared to take my startup to the next level." 
Google for Startups Campus Warsaw in 2020C
5. CEE founders must have a global mindset.  
As the local CEE markets are relatively small, startups in our region need to think globally from day one. Those who design their products for an international scale are at the forefront of the European tech startup scene. So far, 12 unicorns (startups valued at over $1 billion) have sprung out of the CEE region, with a combined value of €30 billion. Most were founded in Romania and Poland, with a promising batch of stars rising across the whole region. And we're proud to support them every step of the way. "After our first successes, like many other startups, we reached a point when scaling up and entering another level of growth became a challenge," said Iga Czubak, founder and CEO of Qurczak. "During the Google for Startups program, we reevaluated our whole business model and analyzed every aspect of our company's strategy, which enabled us to keep growing." 
Campus Warsaw founders celebrate successes—as well as crushing foosball defeats.
I promised a list of five, but I'm going to sneak in a sixth: The number one thing I've learned over the past five years is this: No matter if startup is just starting out or scaling to meet the needs of new consumers, businesses, and society, we will keep on connecting them—whether online or IRL—with the right products, skills and people to navigate the road ahead. Because when startups succeed, it's good for all of us, in CEE and beyond.