Apply now for the Google for Startups Founders Academy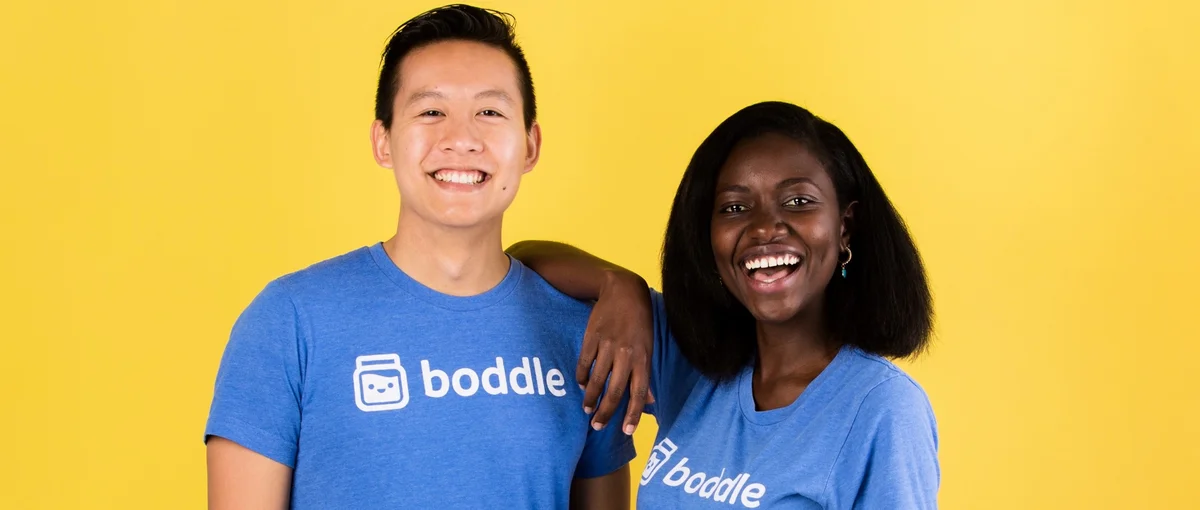 Starting today, Google for Startups is accepting applications for the third cohort of our Founders Academy, which focuses on supporting Black, Latinx and veteran founders across the US. If you're interested in joining this virtual, four-month program, apply here by January 10, 2022.
Founders Academy equips founders with the tools, best practices and community needed to raise capital and grow their startups. Googlers and industry experts lead weekly sessions that cover topics like fundraising, hiring and product development. All participants are paired with a Google mentor who helps set clear business goals for the program and connect founders to people who can help them achieve these ambitions. Additionally, participants are provided access to investor office hours, PR support, and mental health coaches at no cost.
Hear what a few of this year's Founders Academy alumni have to say about what this experience has meant for their startups.
Edna Martinson, Founder of Boddle Learning in Tulsa, Oklahoma
"Boddle had begun raising a round of funding when we started the Founders Academy. The timing was fortuitous because it allowed us to take advantage of the program's investor-in-residence. Tony was instrumental in helping us crystallize our pitch to VCs and gain better insights on negotiating for the $1.45M funding round that we eventually raised.
We also worked closely with Google mentors throughout the program. When we ran our first TV ad, Google marketing employees provided valuable feedback on the commercial and on our overall brand strategy. Our assigned Google mentor, Jacob, helped us develop quarterly and annual company goals which has given us much needed structure as we continue to rapidly grow (80,000+ new students now sign up every week!). It's been several months since we've completed the program and we still regularly keep in touch with our Googler friends."
Luis Suarez, Founder of Sanarai in Chicago, Illinois
"As a founder working in the mental health space, it's my job to be on the lookout for the emotional and psychological well-being of my employees, my customers and myself. The Founders Academy provided me with a mental health coach, and I worked closely with them every week. Being able to come to this program with a clear mind — thanks in part to that therapist — made the Founders Academy experience that much better for me and my business. The programming, combined with an amazing community of fellow founders, was an incredible experience for our team."
Janice Omadeke, Founder of The Mentor Method in Austin, Texas
"With the changing work environment during the shutdown, I knew there was an opportunity to scale The Mentor Method, and wanted guidance on how to iterate our customer acquisition strategy to match the expanding market. I found exactly what I was looking for during the sales and storytelling portion of the program which was led by a team who trains Google's own salespeople. This part of the program was my favorite because it showed me the importance of being my company's best advocate and gave me new tools to effectively communicate my business to prospective investors, customers, and strategic partners.
Over the past year, my startup has doubled its revenue, more than quadrupled its employees, and raised over $1.5M in funding. I've been thrilled to achieve this sort of growth for the business, but I'd be lying if I said it's been all smiles. Mid-program I experienced the loss of my mother, and, almost immediately, my program mental health coach Genie stepped in to help me balance my mind and my business during such a difficult time. I'm so grateful to her and to the Founders Academy community for the opportunity as well as the ongoing support."
Interested founders can apply here by January 10th, 2022.