Funding Black founders with capital and community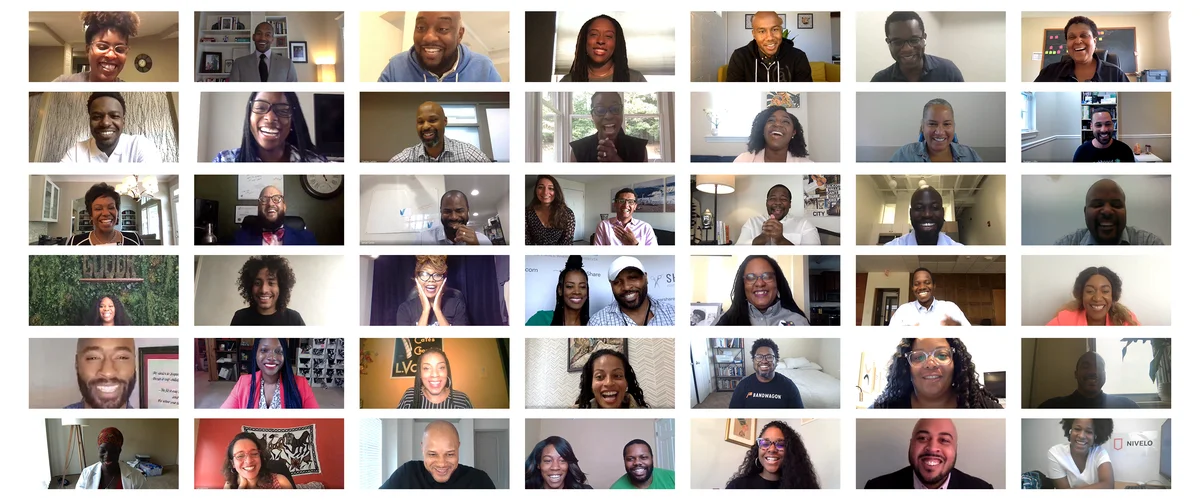 In 2016, I met an inspiring entrepreneur named Jasmine Crowe who was looking for ways to expand her startup, Goodr, which helps eliminate food waste and food insecurity. Through my business relationships with the city, I helped her secure a contract with the Atlanta International Airport, a deal that was huge for her business's growth and a big win for Georgia's startup ecosystem. Since then, I've met with over 2,500 underrepresented entrepreneurs around the country and made it my life's mission and the mission of my nonprofit, Goodie Nation, to help them succeed. 
As part of a series of racial equity commitments Google made last year, Goodie Nation was tapped to provide community support for the 76 recipients of their inaugural $5 million Google for Startups Black Founders Fund. The Black Founders Fund was created to spur economic opportunity for Black entrepreneurs who are consistently locked out of access to capital. The results have exceeded my expectations. Within six months of distributing these awards, Google has seen the Black Founders Fund help Black led startups create more jobs, raise more capital and increase revenues. Here are some of our findings along with what the fund's recipients had to say about the impact of these awards on their startups: 


82% of recipients have used the awards to hire new employees

81% of recipients reported that these awards have directly helped their ability to accelerate conversations with investors. 

Founders have reported that they have gone on to raise $38M+ post-award.

78% of recipients report the fund has immediately helped grow their revenues
Now, Goodie Nation is teaming up with Google again to support the launch of the second $5 million Google for Startups Black Founders Fund in the U.S., providing $100,000 in non-dilutive funding to startups from Google for Startups U.S. programs and partner communities or through nominations from past Black Founders Fund recipients. In addition to the unrestricted funding, selected founders will receive up to $120,000 in Google Ads credits and as much as $100,000 in Google Cloud credits. Google for Startups will also continue to connect recipients to tools and teams across Google, providing technical and business mentorship.   
As we've done over the past six months with the 2020 Black Founders Fund recipients, Goodie Nation will offer 2021 recipients ongoing support through weekly small group check-ins. Our advisors will be there  to discuss business pain points with the  founders, offer introductions to customers and investors and provide regular therapy sessions and forums to support recipients emotionally and professionally. I asked our first class of founders to share how the award impacted them and their businesses:
I've always felt that if we could fill the relationship and financial gaps that exist for entrepreneurs of color, we could not only bring about great businesses, but also catalyze job creation and wealth generation for entire communities. The work doesn't stop here. Google will continue to invest in the Black Founders Fund abroad in Brazil, Europe and more locations soon to be announced.