Partnering with Google for Startups helped us redefine community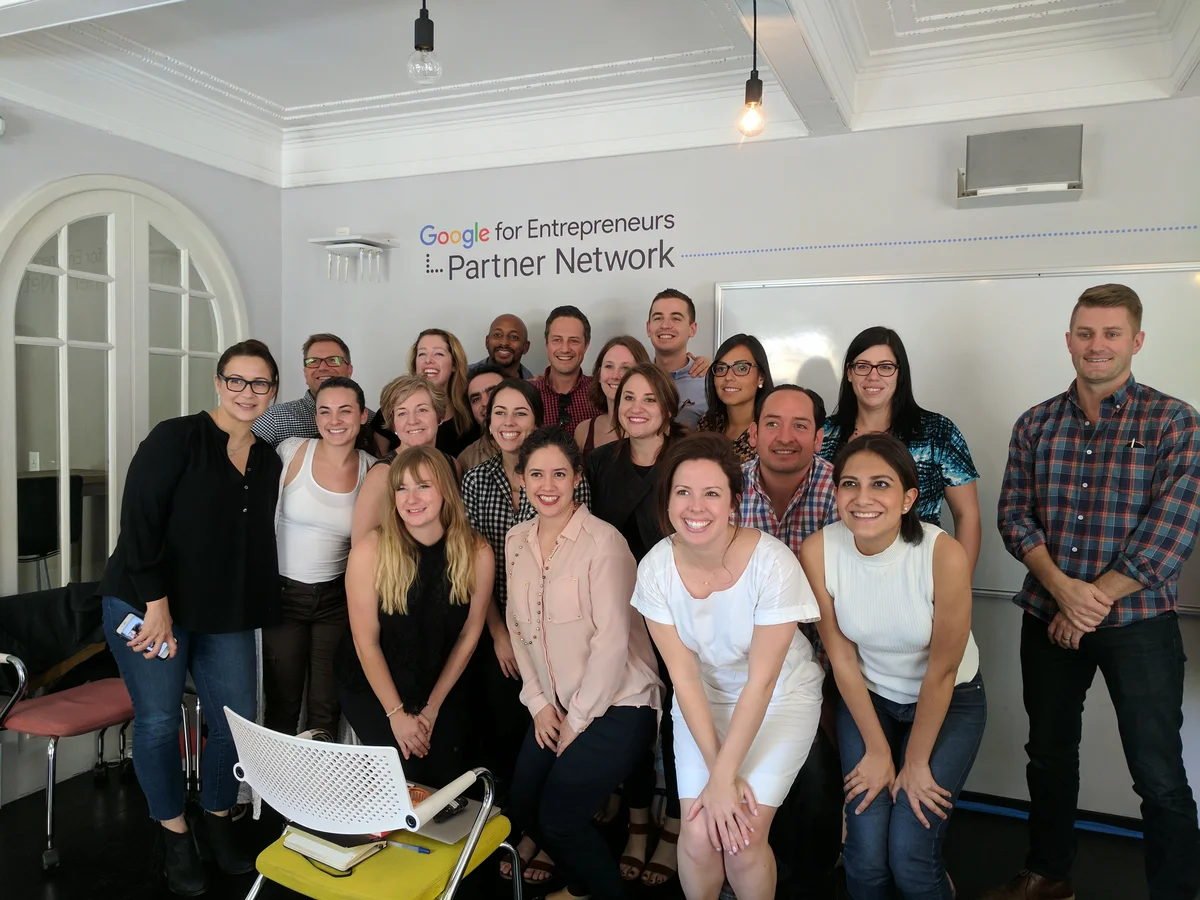 It seems like yesterday when I launched Centraal to serve as a meeting point for the Mexico City startup world: a place where people from different walks of life meet, collaborate and facilitate the flow of ideas and innovation. Eight years in, we are proud to be one of the leading tech hubs in Latin America, having helped more than 25,000 entrepreneurs — more than 40% of whom identify as women — through our coding school, corporate innovation programs, Google for Startups Accelerators and coworking spaces. 
Centraal is an active member of an international network of 75 Google for Startups partners that foster the development of entrepreneurship around the world. We provide access to exclusive Google programming, insights and support for underrepresented founders in our area. Today, thanks to Google for Startups' support, our work at Centraal is more vital than ever as founders, developers, startups and organizations of all types and sizes throughout Mexico and Latin America require support to bounce back from COVID-19.
Over 1.01 million startups and small businesses folded last year because of the pandemic. As a company whose signature offering is physical space, the need to close our doors during the pandemic not only affected our resident entrepreneurs but also challenged our own business model. How could we define and build community in a COVID-19 — and, hopefully soon, post-COVID-19 — era? Last week, we virtually assembled 24 startup organizations from across Canada, the U.S. and Latin America to answer this very question during our annual Google for Startups Americas Partner Summit. 
Local leaders, including myself, facilitated 12 breakout discussions over two days, discussing subjects like how to develop team culture virtually and the evolving norms of physical coworking spaces. Google guest speakers, like Fionnuala Bryne, director of facilities, and Candice Morgan, GV's diversity, equity and inclusion partner, discussed the future of work and equity in our startup environments. Google for Startups Black Founders Fund recipient Viledge hosted a virtual "happy hour" that highlighted products made by Black-owned businesses. 
While this year's experience looked different than the inaugural Americas Partner Summit we hosted here in Mexico City back in 2017, the takeaways remained the same: shared best practices, friendly smiles and advice and incredible encouragement to go on. 
Centraal CEO Rogelio Cuevas (far left) in Mexico City in 2019 with fellow Google for Startups partners Martin Frankel and Pablo Cardozo from AreaTres.
Google for Startups has not only helped redefine my idea of community, but also connected me to a community of ideas. These ideas are what will allow us, sooner rather than later, to redefine our goals for a post-pandemic world. At times, the pressure to help startups as well as my own team adapt to a constantly evolving situation has felt exhausting. But virtually collaborating with my peers has given me the energy I need to push through for the entrepreneurs who depend on us.  In 2020, Centraal supported 24 startups from across Latin America via the fully-remote Google for Startups Accelerator LATAM, and Google for Startups partners around the world  helped more than 66,000 founders adapt to the new normal with virtual resources and trainings.
While there is no substitute for finally seeing an old friend in person, knowing I can connect with my fellow Google for Startups partners from Montreal to Buenos Aires through our annual summit or our monthly calls makes me feel like I am not going through this alone. I am grateful to Google for Startups for keeping the dialogue open to sustain those meaningful relationships on a personal and professional level, and build new ones, especially in times like these. 
While the day-to-day nature of coworking will continue to evolve to fit the changing needs of entrepreneurs, our mission — and community — remain steadfast. Startups will continue to solve the world's problems with agility and grace, and it is a privilege to support them along the way.