Google for Startups Campus in Madrid reopens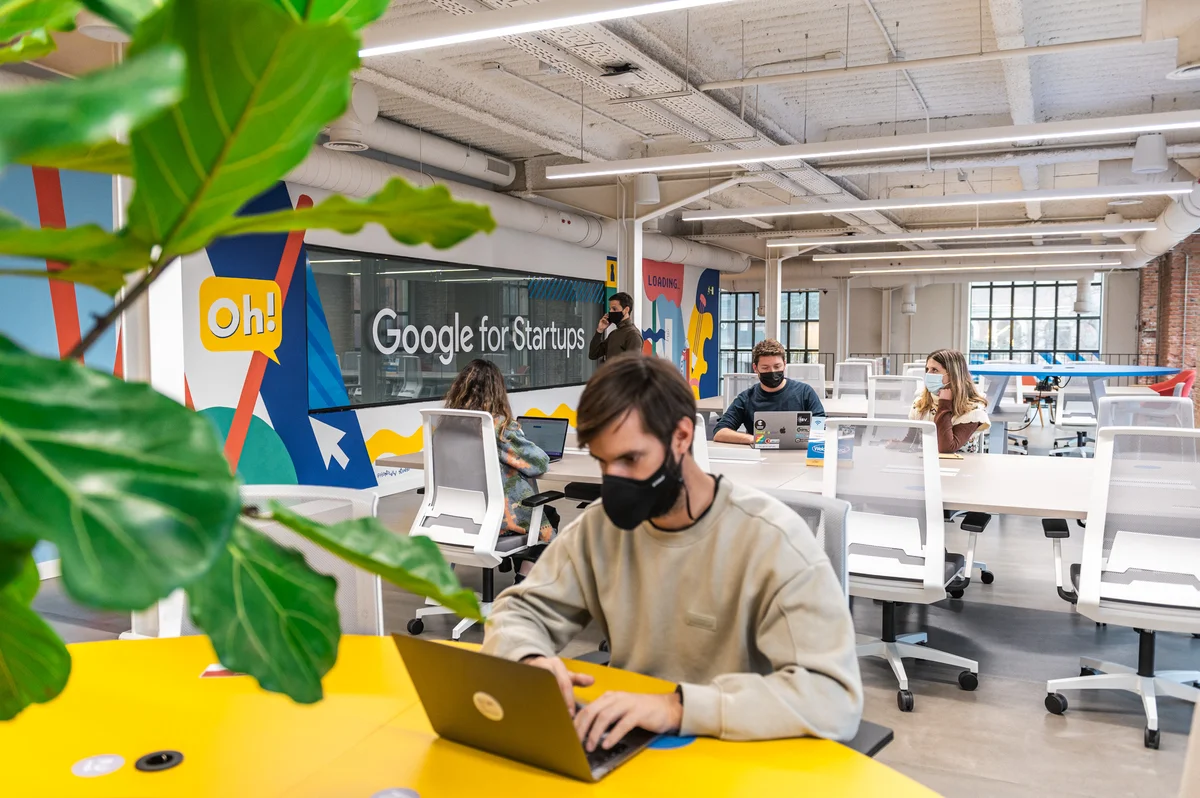 During the pandemic, startups have proven to be key in driving the economic recovery of many countries. Entrepreneurs have taken on many challenges using one of their primary qualities: adapting to change.
Because of COVID-19, our Google for Startups Campus in Madrid closed its doors. But our team found new and creative ways to keep close to founders. With a focus on the sectors most affected by the pandemic, and also those that were on the rise and generating economic recovery, we launched Google for Startups Growth Academies to support almost 20 projects related to e-commerce, tourism, well-being and digital transformation.
Two years later, Google for Startups Campus in Madrid is reopening, with the objective of fostering entrepreneurial talent, and focusing on diversity and inclusion.
More resources for growing startups
Campus Madrid returns with a new look, where the Google for Startups community and its partners will be center stage. The spaces that were wide open to the general public before the pandemic are now available exclusively to alumni startups that have completed one of our in-depth training programs. The rapid growth of the entrepreneurial community in Madrid, with almost 100 startups in its network, has created the need to prioritize space for them so that they can continue their growth with greater access to the resources and space they need to get to the next level.
Campus Madrid will have more Googlers on-site, with some of our product experts moving their offices there to work closer to the entrepreneurs and offer personalized mentoring and training. There will also be ongoing training events and access to customized mentoring on Google products such as Google Cloud or Google Ads; these Startup School sessions, facilitated by PUE, will be open to a wider community beyond the resident startups.
Supporting women's leadership
The first program that Google for Startups will launch in person at Campus Madrid aims to promote female leadership: Women Founders Academy, a three-month program in which selected women will receive support to boost their leadership through mentoring, networking and targeted training. 11 women founders have been already selected for this program, that will kick off on March 21st.
Support for social entrepreneurship
Thanks to support from Google.org, Google's philanthropic arm, and its Social Innovation Fund, which supports social enterprises and entrepreneurs across Europe, €2.5 million will go towards organisations working to strengthen the social innovation community in Spain. As part of this fund, Google.org will provide a grant to Ashoka to make social entrepreneurship more inclusive, diverse and accessible in Spain. The project will support the creation of three social innovation labs to tackle territorial, socio-economic, gender and generational gaps in the social entrepreneurship world. In addition, Google.org is supporting INCO, an international nonprofit to offer access to capital, incubation and mentorship support to social entrepreneurs from disadvantaged communities in Spain.
Google for Startups Campus in Madrid is coming back stronger than ever. We hope these new initiatives will bring about much-needed change and support the efforts of a network of talented, committed and diverse people who are fostering economic recovery in Spain.