What I learned from Google for Startups Founders Academy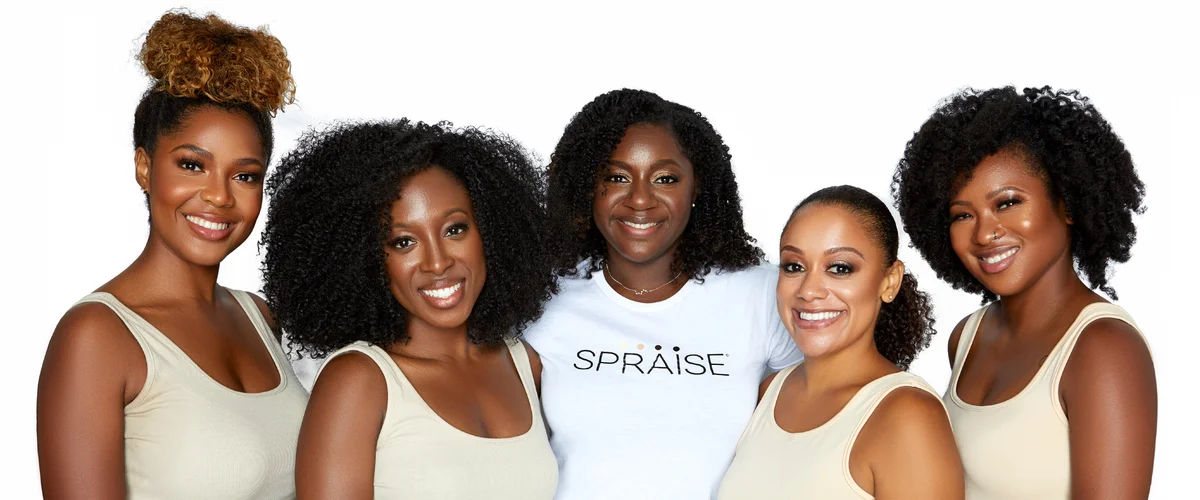 For years, I struggled with eczema and dry, itchy, sensitive skin. I looked endlessly for products that were healthy, effective and designed for the Black community. When I couldn't find what I was looking for, I decided to create my own. As a former human rights attorney, I am passionate about giving people access to things that make their lives better and more beautiful. Spraise is a healthy skincare company designed to meet the needs of women of color. At first my local community loved the product, but I needed guidance to take the company further. That's when I found out about, and applied to, the Google for Startups Founders Academy. 
Since graduating the program, my team has doubled in size and our revenues have increased by 150 percent. I'm grateful for the lessons I learned, the community that we cultivated and for the impact that this made for my business. And it's not just me: Over 85% of the entrepreneurs I completed the program with  have seen growth in their startup, whether that means job creation, revenue growth, new pathways to investment, fresh strategic partnerships or brand exposure.
The program is designed to help early stage technology startups grow their revenues and obtain access to capital. We met with Googlers, industry experts and investors on topics like sales, strategy, hiring and fundraising. For the duration of the program, Google brought a venture investor, Tony Wilkins, onboard to help us refine our pitches and hone our fundraising plans. Another mentor, Goodie Nation founder Joey Womack, directly connected me with three investors who we're currently having conversations with. The sales curriculum, which Google uses for its own employees, helped us  close deals to enter several new retail markets. 
But it's so much more than business. The team at Google truly put their hearts into this program. In the midst of America's reckoning with the pandemic and racial justice, they moved quickly to make therapists available to all Founders Academy participants  at no cost, and I still work with mine to this day. It meant so much that they cared not only about the success metrics of our business, but also the success and well-being of the founders who were running them.

The community aspect of the Founders Academy was equally important. For several months, I worked (virtually) alongside 45 other incredible founders who were solving a wide variety of problems with their startups from helping Americans to get out of debt to helping employees more virtually communicate over short-form video. I formed a relationship with a fellow beauty entrepreneur, Tiffini Gatlin of Latched & Hooked; she connected me with resources to repackage our product while I shared inventory best practices with her. My fellow founders and I would cheer each other on over big wins and support one another during down times through daily notes of encouragement and virtual happy hours. It can often feel daunting to run a startup solo, so being alongside others that are going through the same thing was truly a lifeline. 
Starting today, Google will be accepting applications for its second cohort of the Founders Academy. They are in search of promising Black, Latinx and veteran founders across the United States to join this equity-free, six-month immersive program. Interested startups can apply online through February 9.