Google for Startups Sales Academy boosts Florida businesses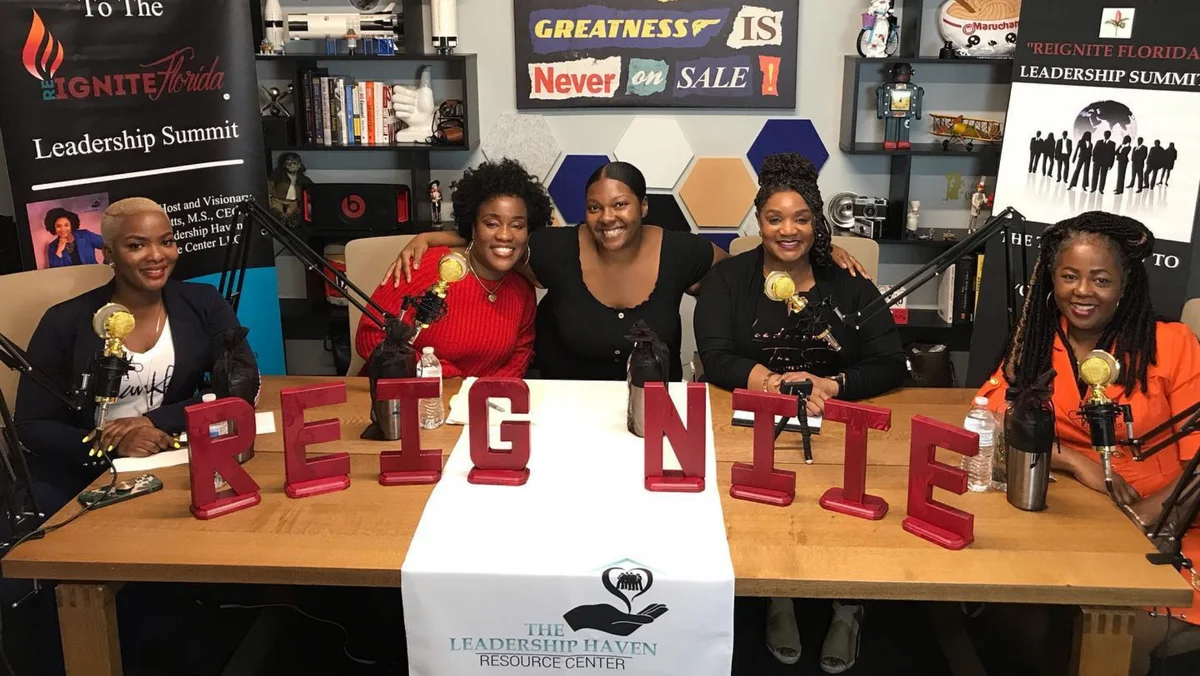 As a native Floridian — born, raised and currently building a business in West Palm Beach — I see the Sunshine State as a place bursting with possibilities. So many people want to be here, so why leave? As more entrepreneurs and investors relocate from traditional tech hubs to emerging startup ecosystems, Florida — with our tropical climate, diverse population and lack of state income tax — has suddenly become a business hotspot. While Florida's tech industry isn't as established as San Francisco or New York, Miami startups raised close to $1 billion in venture funding in 2020 alone — and shows no signs of slowing post-pandemic.
Although it was not always the case, there is now a great deal of support for entrepreneurs in my hometown and in my county. The first grant I ever received opened many doors for my company, and in turn I am doing the same for other small business owners.
Born out of my own losses, failures and successes, my company, The Leadership Haven Resource Center, has provided leadership and business development training in Florida and beyond for more than five years. To date, we've helped hundreds of small business owners develop leadership skills rooted in what I call the ABCDs: accountability, balance, consistency and determination.
One of the top challenges I hear from the entrepreneurs I work with — and have experienced myself — is how difficult it can be to acquire new customers and partners when you're getting started. So I was thrilled to learn about Google for Startups Sales Academy in Florida, a seven-week program designed to equip founders with critical sales skills that they can use to drive business success. This fall, I joined 11 other founders from across the state for a series of weekly virtual lessons on customer growth and revenue topics facilitated by Google mentors and subject matter experts. The classes were based on Google for Startups' signature "THRIVE" sales strategy, including how to ask better questions, how to handle objections and how to expand relationships and trust over time.
When the Sales Academy kicked off, I was in the midst of planning my company's annual Reignite Florida Small Business Leadership Summit, I set a goal to learn ways to engage and connect with prospective partners for the summit, without giving in to my fears before I started. When I rolled out early bird ticket sales after the Google for Startups mentorship, I started selling out almost immediately, largely because I felt more assertive going into these conversations. To date, I have secured more than seven partners by using the skills I learned through Sales Academy.
As a coach and a consultant, it has been my job to help founders and entrepreneurs realize their full potential. Many business owners are used to seeing things and doing things one way, so I assist organizations and corporations with not just seeing the big picture but switching canvases and starting a whole new picture. Google for Startups Sales Academy turned on that switch for me and my business by helping me gain the skills I needed to achieve my own mission. Looking ahead to 2022, I hope to use these new tactics to secure a brick-and-mortar office to host workshops and to travel to different states beyond Florida to do what I love.
Sales Academy also inspired me to make a promise to myself: to never allow anyone to make me feel like an employee ever again. I am an investor, and a contributor, and tools like my newfound confidence ensure that I never allow anyone to diminish my gifts. Five years after deciding to dedicate 100% of my time to growing my business, I am starting to see all that me and my company can be.