4 resilience lessons from Spanish travel startups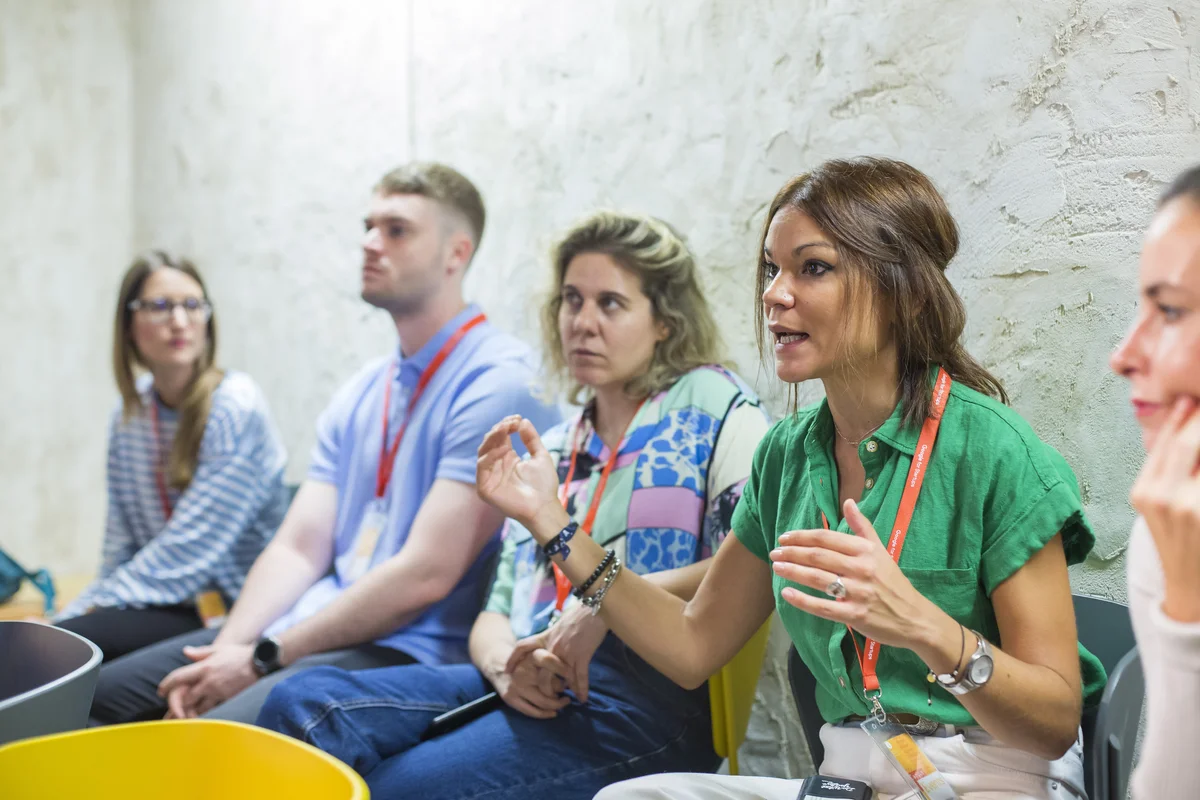 2020 was a difficult year for the travel and tourism sector, but it was also a year of learning how to use technology to better understand and respond to the evolving needs of consumers.
Our Google for Startups Growth Academy: TravelTech program in Spain, where the travel industry accounts for 12% of the national GDP, supported travel startups with digital skills and tools to build resilience for their businesses, so they can overcome challenges brought by travel restrictions. It also shows them how to use data to adapt their product offerings to match the changing needs of travelers. The program included sessions with Google mentors and travel industry experts; 90% of these startups reporting revenue growth and an increase in recruiting, and expanding their business to new international markets. 
Here are four lessons 12 travel and tourism startups learned from the program.
1. Go with the flow.
If there is one thing that defines a startup, it is the ability to adapt, and to adapt fast. Andrea Cayon, co-founder of Passporter, appreciated learning from other startup founders and Google analysts on how to analyze changes in travel demand and respond to travelers' new preferences, like outdoor and nature destinations. Passporter helps people improve their travel experiences by sharing socially curated itineraries and trip recommendations. For Andrea, having access to a startup founder community that fosters knowledge and experience sharing is key to growing her business. 
This level of networking and knowledge-sharing with other entrepreneurs didn't exist two decades ago when Destinia, another travel startup participating in the program, was founded. "There were no doors to knock on, no one to ask for advice," says Destinia's co-founder, Amuda Goueli. "You could waste a whole year if you chose the wrong route." That's why, for Goueli, being part of a community like Google for Startups helps her find and test new ideas on how to grow her business.
Triporate team at Google for Startups Campus, 2018
2. Turn problems into opportunities.
Big challenges require big solutions. The pandemic forced entrepreneurs to do something that is not in their DNA: take a step back. Many startups acknowledge that they used this forced downtime to rethink their strategies.
Triporate
, initially an online travel agency focused on business trips, pivoted to becoming a platform offering technology solutions for traditional travel agencies to make their processes more efficient.
Transparent,
a startup helping tourist destinations improve their online presences to reach more potential visitors, took a step back to rethink their strategy. As its CEO Pierre Becerril noted, the slow down helped them focus on "things they used to not have time to do before, such as content marketing, localization and improving their site's SEO ranking."
3. Become stronger together. 
Startups can also drive digital transformation for other companies, helping travel agencies and hotels use digital tools to better understand where travel demand is coming from and how to reach new customers. This is the case of
Doinn
, a company that manages cleaning services for rental apartments, which, during the pandemic, grew its property base as much as in the previous four years together, by helping traditional cleaning companies become digital.
Hotelbreak
helped hotels make their facilities profitable by offering day passes and experiences to local visitors to compensate for the lack of night stays. And
Spazious
realized that their 3D, 360-degree virtual tours helped hotels increase by 20% the number of website visitors to hotel visitors.
Doinn team working at Campus Madrid, February 2020.
4. Use technology and insights to improve your business strategy.
During the pandemic, technology became a lifeline to help businesses and people stay connected. Using data analysis tools for businesses like Analytics, Firebase, TagManager and Google Search Console help travel insurance Mondo get actionable information on what's going on in the business and data related to travel flows, restrictions and user demands. Thanks to that new data, they've grown 63% in international markets after the lockdown. 
Triporate uses AI to provide their users a complete customer experience. This technology can analyze, by its own, the users demands and respond to them in a very accurate way. To develop this software, Triporate has used Google's tool TensorFlow. Passporter also uses AI to show their clients photos of destinations and trips they are interested in. They can impact the users in this way thanks to Google Vision tool. Transparent focuses most of the technology they use in data analytics. That's why they work with Google Data Studio, to provide their clients (normally institutions and governments) with important insights about travel flows in their action area. 
At Google for Startups, we continue to promote entrepreneurial talent because we believe that startups are key to foster economic growth. The travel industry was disproportionately impacted by the pandemic and yet used digital tools to build resilience and adaptability so they can come back stronger.