Finding community and customers through Growth Academy: Women Founders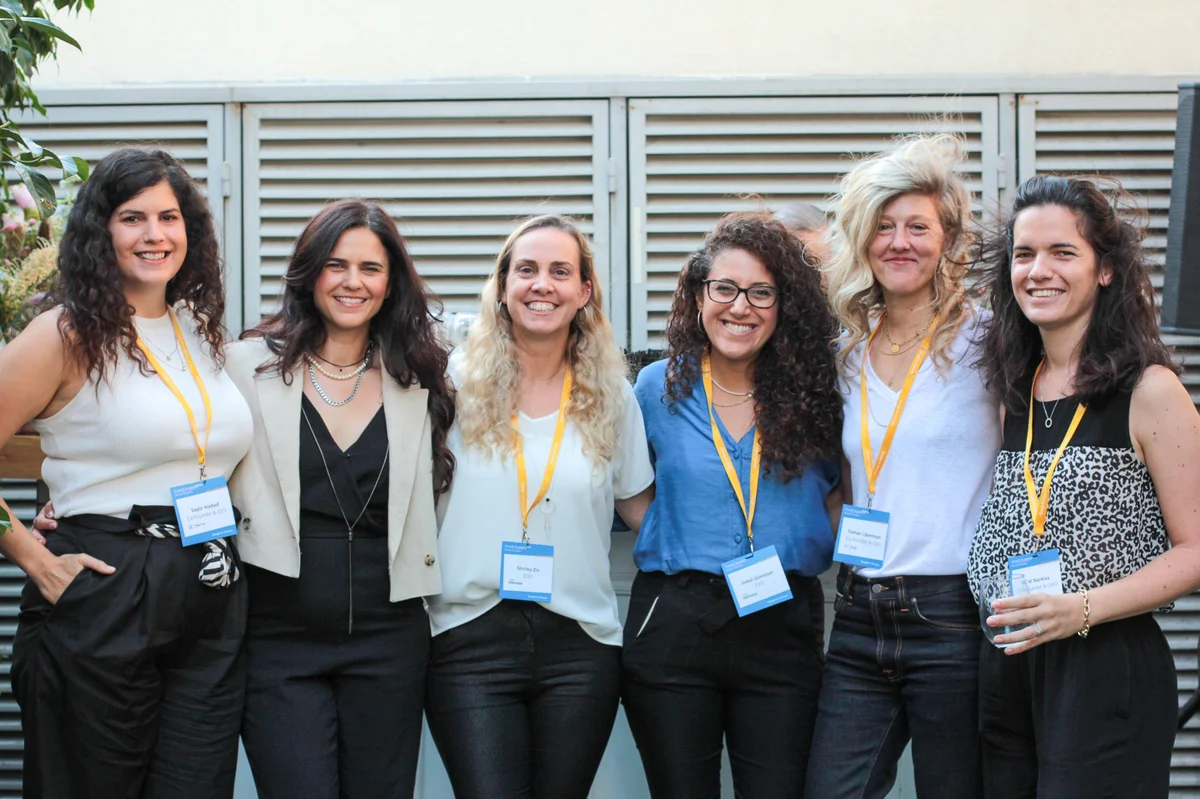 With thousands of highly-valued tech companies, a global-first market approach, and a strong economy dominated by entrepreneurship, it's clear why Israel's nickname is 'The Startup Nation.'
However, this thriving startup ecosystem isn't equally supportive of all aspiring founders. According to the latest Israeli Tech Gender Distribution Report, spearheaded by Google for Startups and IVC Data and Insights, only 2% of startups with a woman founder raised above $50 million between 2018 and 2021. While the number of entirely women-led companies has doubled in the past decade, they still only comprise 6.3% of Israeli startups — and only 13.9% of startups had at least one woman co-founder in a mixed-gender founding team.
I fall into the latter category. My cofounder Gal Benbeniste and I met during college, where we bonded over how outdated the investment world is. What started with trying to figure out a simple way to automate became FinityX, a deep-tech startup that helps investors implement AI tools as part of their investment process to save time and resources, and improve quality.
While I have been humbled by FinityX's rapid growth and recognition, as one of the very few women in the deep-tech space I've always wanted to be able to access the same capital, business networks, and mentorship readily available to my male cofounder.
So I was thrilled when Google for Startups launched a Growth Academy program tailored specifically for the needs of early-stage women founders. Based on the successful Startup Growth Lab curriculum, the program includes leadership workshops with Israeli VCs such as Entree Capital, Ibex and Viola, leadership sessions with top industry lecturers, and one-on-one Google product mentorship. "Ever since Google for Startups opened Campus Tel Aviv in 2012, diversity and inclusion has been an essential focus to our work," said Marta Mozes, marketing manager of Google for Startups in Israel. "When we discovered this data about female founders in Israel, we knew we had to be part of the change."
Meet the other Israeli entrepreneurs, representing industries from family vacation-planning to finance, who joined me at Google for Startups Growth Academy: Women Founders:
The Growth Academy: Women Founders cohort celebrating their accomplishments with the Google for Startups team and Israeli Minister of Innovation, Science and Technology, Orit Farkash HaCohen (center)
Google for Startups Growth Academy: Women Founders connected me to knowledge, tools and fields I needed to open my mind and increase my skill set. Googlers like Marta helped us with actionable skills such as how to nail our one-line pitch, how to navigate the cooling market, and the importance of a customer journey (hint: it starts at the very first meeting, and never ends). With help from Google mentors, I established FinityX's go-to-market strategy and secured our first paying customers, including large hedge funds and brokers.
Most importantly, Growth Academy: Women Founders created a tight-knit support system of women entrepreneurs (and male allies) to help push each other forward. We can be real with one another and talk about the shiny expectations versus reality of being a founder. And now that four members of my cohort are moving their offices to Campus Tel Aviv, I'll be able to visit any time!
Last week, three months of hard work wrapped up with a graduation ceremony, hosted by Israel's Minister of Innovation, Science and Technology, Orit Farkash HaCohen. In the spirit of the program, women were represented in every aspect of the event — from the caterers, to the speakers and the DJ.
I think Minister HaCohen summarized my feelings about Growth Academy: Women Founders best when she said, "I am invited to many events, but this is the kind that warms the heart. This is a prime example of business leadership that engages in social change."