Google for Startups: supporting underrepresented leaders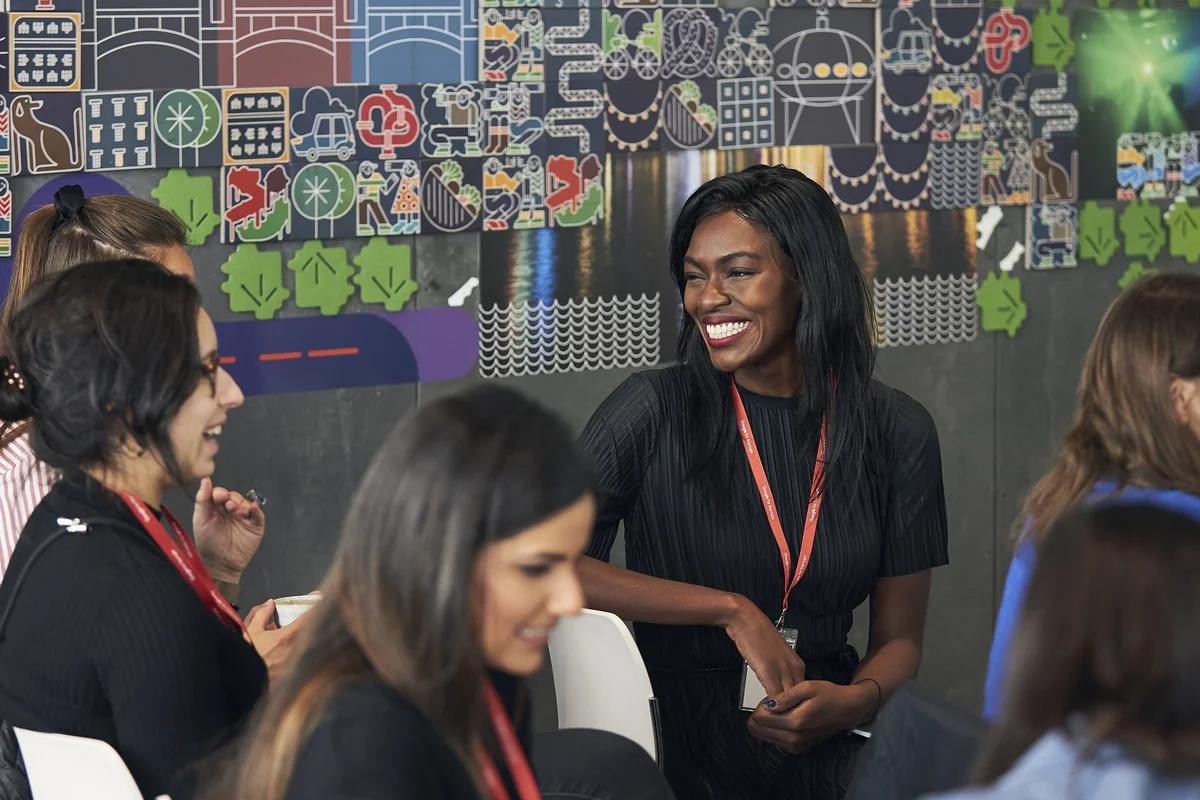 With 99 unicorns (startups valued at over $1 billion) and $34.3 billion of startup funding just last year, it's clear that Europe is filled with talented entrepreneurs who can help solve some of the world's biggest challenges. This autumn, Google for Startups welcomes two new cohorts of Black and Women founders from across Europe and Israel who are driving change in their industries. 
The founders of these 23 high-potential companies will spend 12 weeks in one of two Immersions: Black Founders or Women Founders, where they'll have access to the best of Google's people, products and connections.
If we want technology to work for everyone, it needs to be built by everyone—and that's why we're supporting founders from under-represented groups to help with a faster recovery and better technology and tools for all.

Jewel Burks Solomon, Head of Google for Startups US and herself a former founder, opened for the Black Founders program
Immersion: Black Founders
The Black Founders Immersion is a 12-week program for high-potential startups with at least one Black founder. The twelve selected startups from the UK, France and the Netherlands will be partnering with experienced Google mentors, specialists and investors to help them grow and give them better access to fundraising opportunities while further advancing their leadership skills.
During the recent opening session, founders had the opportunity to hear from Jewel Burks, Head of Google for Startups US, former Founder & CEO of Partpic, and Managing Partner at Collab Capital.
The 2020 program cohort includes:
Rachael Corson, Co-Founder & Managing Director of Afrocenchix (UK): Vegan beauty brand changing the world of Black hair and beauty by putting the health of their community first.
Christian Facey, Co-Founder & CEO of AudioMob (UK): Enabling game developers to monetize games with non-intrusive audio ads.
Christina Caljé, Co-Founder & CEO of Autheos (NL): Using machine learning to help businesses improve and personalize video content for their consumers.
Tomide Adesanmi, Co-Founder & CEO of Circuit Mind (UK): Building AI software that designs electronics in minutes or even seconds.
Osamudiamen Omoigiade, Co-Founder & CEO of Deep.Meta (UK): Software harnessing production data to create products, limit wastage and cut CO2 emissions.
Shirley Billot, Founder & CEO of Kadalys (FR): Upcycling banana agri-waste into patented organic skincare that gives back to the local community and nature.
Jermaine Craig, Co-Founder & CEO of Kwanda (UK): A solution for nonprofits to finance the development of Black communities with accountability and transparency.
Elizabeth Nyeko, Founder & CEO of Modularity Grid (UK): Equipping low carbon electrical energy providers with AI that combines deep learning with bleeding-edge electronics. 
Charles Sekwalor, Co-Founder & CEO of MoveMeBack (UK): Enabling professionals and organizations to discover and access opportunities and talent anywhere, with a focus on Africa. 
Joel Akwenuke, Co-Founder & CEO of NewFade (UK): Direct-to-consumer hair loss solution, solving hair loss for men safely and effectively.
Richard Robinson, Founder & CEO of Robin AI (UK): Using machine learning and human intelligence to automate the reading and editing of legal contracts.
Ivan Beckley, Co-Founder & CEO of Suvera (UK): Creating a virtual healthcare experience that allows doctors to care for patients with long-term conditions with fewer appointments.

Participants from the 2019 German edition of the Women Founders program
Immersion: Women Founders
This first pan-European Google for Startups cohort follows the success of Women Founders programs in Germany and the UK. Supported by findings of the Female Founders Monitor, which pointed out particular challenges encountered by women founders, this program will support the 11 companies with unparalleled access to Google specialists, products and connections.
The program kicked off on September 7th with an opening talk by Marta Krupinska, Head of Google for Startups UK, and former Co-Founder of Azimo and FreeUp, and a pitch session where all founders had the opportunity to learn more about each others' businesses and challenges.
Get to know the cohort:
Blanca Vidal, Co-Founder & CMO of Deplace (Spain): Improving the homebuying and -selling experience, making it more transparent, safe and economical.
Lee Butz, Founder & CEO, District Technology (UK/Germany): Empowering workplaces with a digital platform where users can engage with and have access to the latest news, amenities, community features and more.
Nina Julie Lepique, Co-Founder & CEO, Femtasy (Germany): The first platform for sensual audio content for women, taking a mind-first approach to sexuality based on data-driven research.
Francesca Hodgson, Co-Founder & MD, GoodBox (UK): Changing the world of philanthropy by connecting donors with the causes they care about.
Pavlina Zychova, Co-Founder & CEO, MyStay (Czech Republic): Simplifying hotel management and improving guests' experience with a digital platform that automates all the guest-hotel interactions, from check-in to customer review.
Sarah Henley, Co-Founder & COO, NextUpComedy (UK): Transforming the market of live comedy by bringing acts to a global audience of comedy fans via high-quality apps. 
Kinga Jentetics, Co-Founder & CEO, Publish Drive (Hungary): The best digital publishing platform to publish, market, and manage royalties for ebooks, print, and audiobooks.
Zahra Shah, Co-Founder & CCO, Seers (UK): The UK's leading privacy & consent management platform to help companies protect themselves and become compliant worldwide.
Maria-Liisa Bruckert, Co-Founder & CMO, SQIN (Germany): Beauty tech company changing the world of beauty retail by creating the world's number 1 beauty community app.
Yael Shemer, Co-Founder & CMO, Tulu (Israel): Setting up smart rooms in apartment buildings that are filled with household and lifestyle products that can be rented by the hour, day or longer. 
Zuzanna Sielicka Kalczyńska, Co-Founder & CEO, Whisbear (Poland): Helping babies sleep healthier and better by introducing smart solutions and innovation to baby sleep aids. 
For updates on these cohorts and for other Google for Startups news (including applications for future programs), connect with us on social media: Twitter, Instagram, LinkedIn.