Mentorship and support for Black and women founders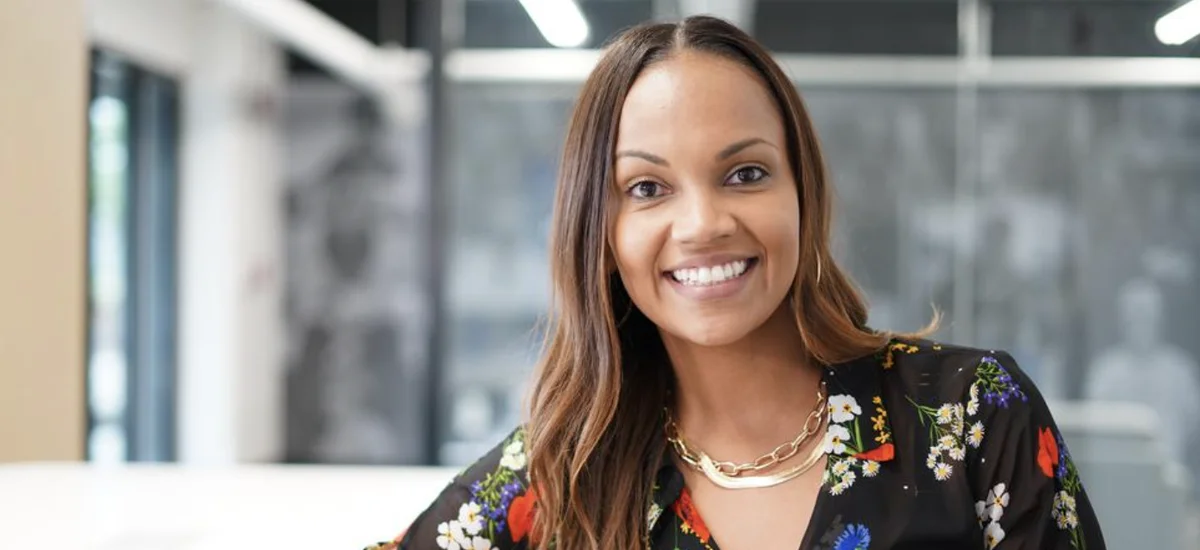 Women-led startups received just 2.3% of venture capital funding in 2020. The venture capital industry remains male-dominated, both among decision-makers and the entrepreneurs who are successful in their pitches for investment. For Black founders, the gap is even wider, with only 1.2% of VC funding in the U.S. going to Black-led startups in 2021.
Mentorship and access to resources are critical to closing the startup funding gap. To connect underrepresented founders to the right people and practices to help them grow, today we're opening up applications for the Google for Startups Accelerator: Black Founders and Google for Startups Accelerator: Women Founders in North America. Applications are open now through July 28, 2022.
Google for Startups Accelerators are ten-week programs of intensive workshops and expert mentorship for revenue-generating tech startups. Founders receive virtual mentoring and technical support from Google engineers and external experts tailored to their business, without giving up equity in return.
To learn more about the impact of Google for Startups Accelerator mentorship on participating founders, we sat down with alumnae Ingrid Polini, cofounder and CEO of document management startup SAFETYDOCS Global, and Tiffany Whitlow, cofounder and Chief Development Officer of Acclinate, a digital health startup helping pharmaceutical companies diversify clinical trials by accessing and engaging communities of color. Ingrid was part of the 2021 Accelerator: Women Founders class, and Tiffany and her cofounder Del Smith were selected for both Accelerator: Black Founders and the Google for Startups Black Founders Fund in 2021.

SAFETYDOCS Global cofounder and CEO Ingrid Polini
What were your goals for Google for Startups Accelerator?
Ingrid: Our company is currently bootstrapped — we don't have any VC investors — which means I don't have access to the network of mentors that others may have. I heard from peers that Accelerator: Women Founders provided excellent mentorship.
Tiffany: It was a great opportunity for us to grow our business. Three months of one-on-one Google support and mentorship not only helped us build our product, but also helped us earn external credibility.
What technical challenges did you tackle during Google for Startups Accelerator?
Ingrid: SAFETYDOCS Global's software has been in the market for six years, and we needed to update it to scale our business. The technical support and mentorship we received in the program helped us understand the gap between the second and third versions of our software and determine how to move forward.
Tiffany: We met with subject matter experts and addressed our technical issues and options. We were able to ensure our entire team had access to these resources. We rely on Google Cloud services like Vertex AI and AutoML. During the program, our tech team, especially the junior team members, could accelerate their timelines and implement solutions after meeting with Google experts.

Acclinate cofounder and CDO Tiffany Whitlow
How did Google for Startups Accelerator help you grow as a founder?
Ingrid: Most BIPOC and women founders don't have the same access to resources, networks and friends and family to invest directly into our companies, which creates a barrier. But we also don't want to fall prey to tokenism, so it's a delicate balance. The main difference with Google for Startups Accelerator is that mentors spoke from the viewpoint of underrepresented founders. For example, during a pitching skills session, we talked about the unique challenges women face in those situations and how to address them.
Tiffany: Business is about who you know, not what you know. Google for Startups Accelerator puts you within arm's length of anyone you need to know in order to grow your business.
What was your biggest takeaway from Google for Startups Accelerator?
Ingrid: The quality of the program mentors and how specialized they are in specific areas. If I needed help with fundraising or public speaking, the Google team would find someone to support me.
Tiffany: Getting to meet other founders at the same stage as your company is like therapy — it really helps to know you are not alone! The Google product support was another huge bonus.
What is one piece of advice you would share with founders who are considering applying for a Google for Startups Accelerator?
Ingrid: Be as open as you can about your business, so the team can really help you. Be present, participate and ask questions, because in the end, you're applying your scarce time to it as a founder.
Tiffany: Go for it. The resources and ecosystem are invaluable.
Visit Google for Startups Accelerator: Black Founders and Google for Startups Accelerator: Women Founders to learn more about the programs, including details on how to apply.