New training programs for European and Israeli startups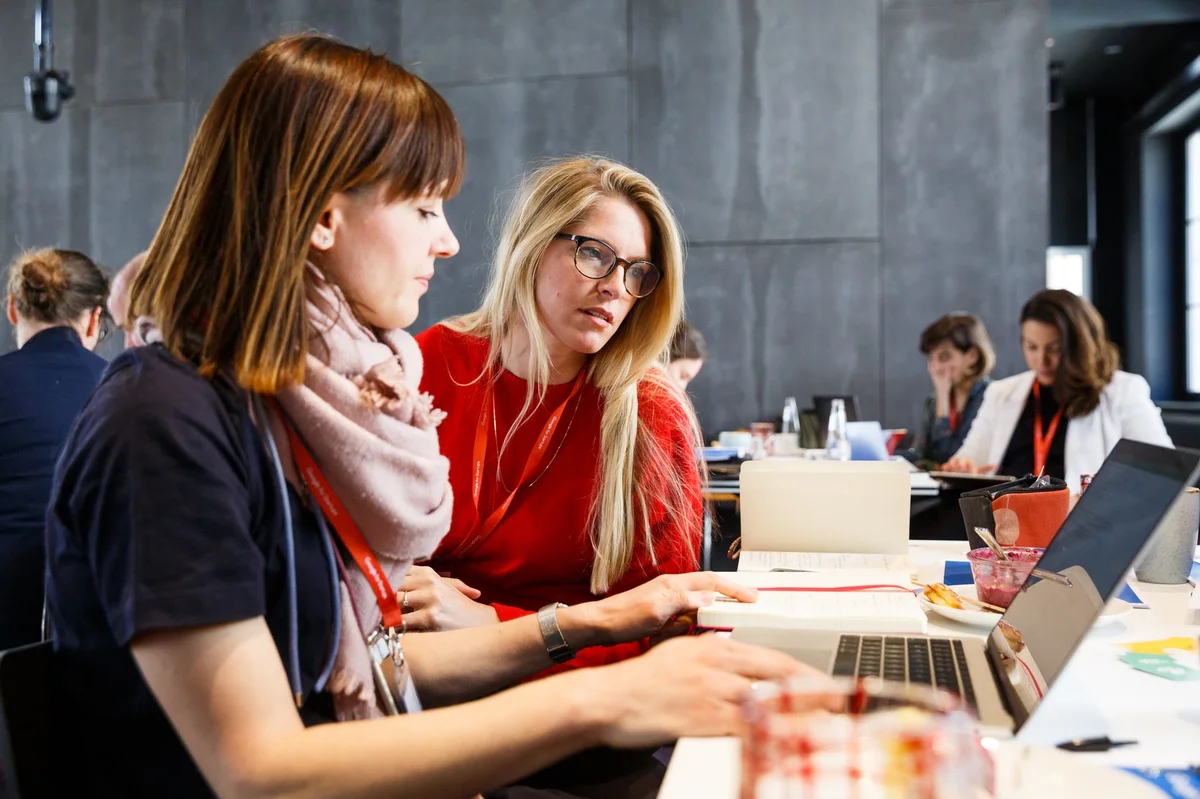 Starting a successful company is a difficult job for anyone. But because the startup playing field isn't level, some entrepreneurs have a tougher time than others. Many women and BIPOC founders have comparatively limited access to capital, mentorship, talent and networking opportunities. More than 7 in 8 people working for European startups identify as Caucasian or White, but only 20 percent of founders are women; and 92 percent of funding in 2019 went to all-male teams. Particularly in times of economic downturn like the current crisis, startups facing these challenges could use even more support.

Founders from the Google for Startups Germany community
Google for Startups aims to empower startups and equip founders with the resources they need to solve today's biggest challenges. Today, we're announcing three new programs that will help European and Israeli startups access Google's products and experts to grow their businesses, including two programs for founders from underrepresented groups.

Immersion: Black Founders
This program will pair ten Black-founded startups from Europe and Israel with international Google experts to identify and solve their most pressing technical and business challenges, such as implementing machine learning and improving user experience design. The program will provide connections to venture capital funding and investor networks, and offer workshops focused on fundraising, hiring and sales. Apply here.
Immersion: Women Founders
Applications are open for this mentoring and acceleration program that will offer the 12 participating women founders access to a dedicated Google Advisor, in addition to ongoing weekly workshops and skill-building sessions over the course of 12 weeks. In the words of Charlotte Guzzo, founder of Sano Genetics and a Google for Startups UK Residency alumna, "It's a rare opportunity to work with a world-class team of like-minded entrepreneurs and experts from Google and it can really get you places you would not reach on your own."


Google for Startups Accelerator: Cybersecurity in Malaga, Spain, 2019
Google for Startups Accelerator
We're looking for 10-12 startups from Europe and Israel that are using technology to solve the challenges we face today, whether in healthcare, education, news reporting, remote working, finance, wellness, food delivery, or B2B/B2C services. The participants will have access to three months of intensive remote support from Google, including workshops and mentoring sessions with Google engineers and external experts, giving them access to Google products and technical expertise. You can find more info and applications here.
With these programs, we're committed to helping underrepresented founders access a wide range of resources and opportunities, especially during this global crisis. You can learn more and apply on our site.