Support for women's entrepreneurship in the U.S. and Canada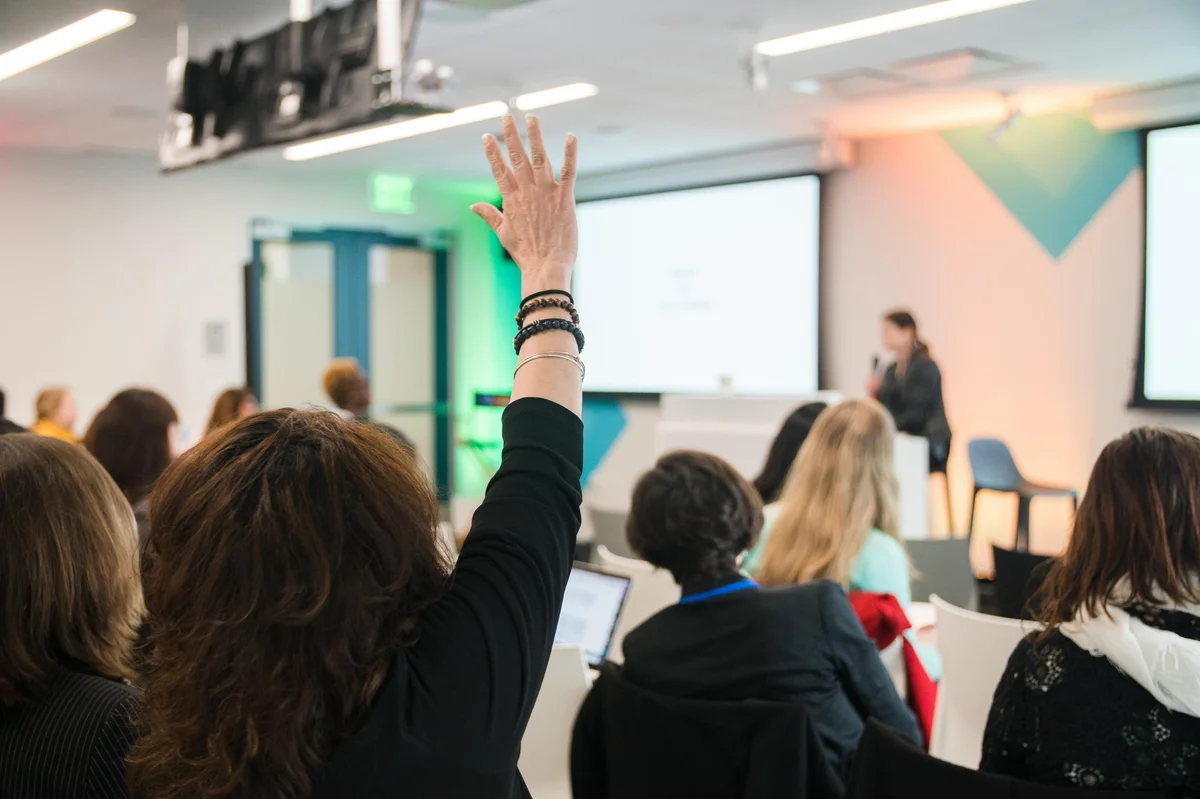 In a time of so much financial uncertainty, one thing is clear: when more women build their own businesses, economies grow. In 2017 alone, more than 1.1 million women-led businesses generated nearly $1.5 billion in revenue and created more than 10 million jobs across the United States.
Despite this rapid growth and enormous potential, women-led companies across the US and Canada face disproportionate challenges when it comes to scaling and expansion. There are nearly three times more men-owned companies that employ 50 or more people compared to companies that are owned by women—and among the small group of women-owned businesses that do reach this size, the founders are disproportionately white women. In Canada, data showed that companies with under 20 employees have been the hardest hit during the current pandemic and, as women are more likely to own newer and smaller businesses, the impact on women founders is more significant than their male counterparts.
To learn more about the current state of women's entrepreneurship—and identify how we can level the playing field for success for female founders of all backgrounds—Google for Startups teamed up with Endeavor Insight for the 2020 Women in Entrepreneurship Report. Intended to offer practical steps on how to better support women founders, this research included interviews and surveys of more than 1,000 business leaders, conversations with organizations that support women, a review of existing entrepreneurship studies, and analyses of national data. The report also reveals the potential economic and social benefits that could be gained if women were to achieve gender equality in entrepreneurship. Here are two of the report's key findings:
Closing wage and wealth gaps. If more women founders could grow their companies to 50 or more employees, it would have a tangible effect on closing the wage and wealth gaps that exist between women and men—and a major effect on the overall economy.

Mentorship is key. Strong networks and mentorship from entrepreneurs who have previously scaled companies is one of the clearest differences between women who scaled their businesses and those who did not.

In addition to the research, Google is committed to support and develop women founders and, following our successful launches for accelerator programs for Black founders and Canadian founders,  in June we announced the first Google for Startups Accelerator for Women Founders, a three-month virtual program for seed to Series A technology startups based in the U.S. and Canada. The accelerator, set to start this September, is designed to bring the best of Google's programs, products, people and technology to women-led tech startups across the region. After receiving almost 1,000 applications, we're thrilled to welcome the inaugural cohort of women entrepreneurs tackling complex problems across the continent, including:
In addition to mentorship and technical project support, the accelerator also includes talks and workshops focused on product design, customer acquisition and leadership development for founders. And to help build lasting professional networks, the cohort will have access to Google executives and successful entrepreneurs like Alison Wagonfeld, Chief Marketing Officer of Google Cloud, and Meg Whitman, CEO of Quibi.
Supporting women entrepreneurs isn't just the right thing to do; it is an opportunity to fuel the economy when it needs it most. Google for Startups is proud to support female founders by connecting them with the best of Google's people, products and programming. We encourage investors, organizations and decision-makers to follow suit by reading up on how you can best support women entrepreneurs in your communities. Because when women win, we all win.