Google for Startups Ukraine Support Fund: One year on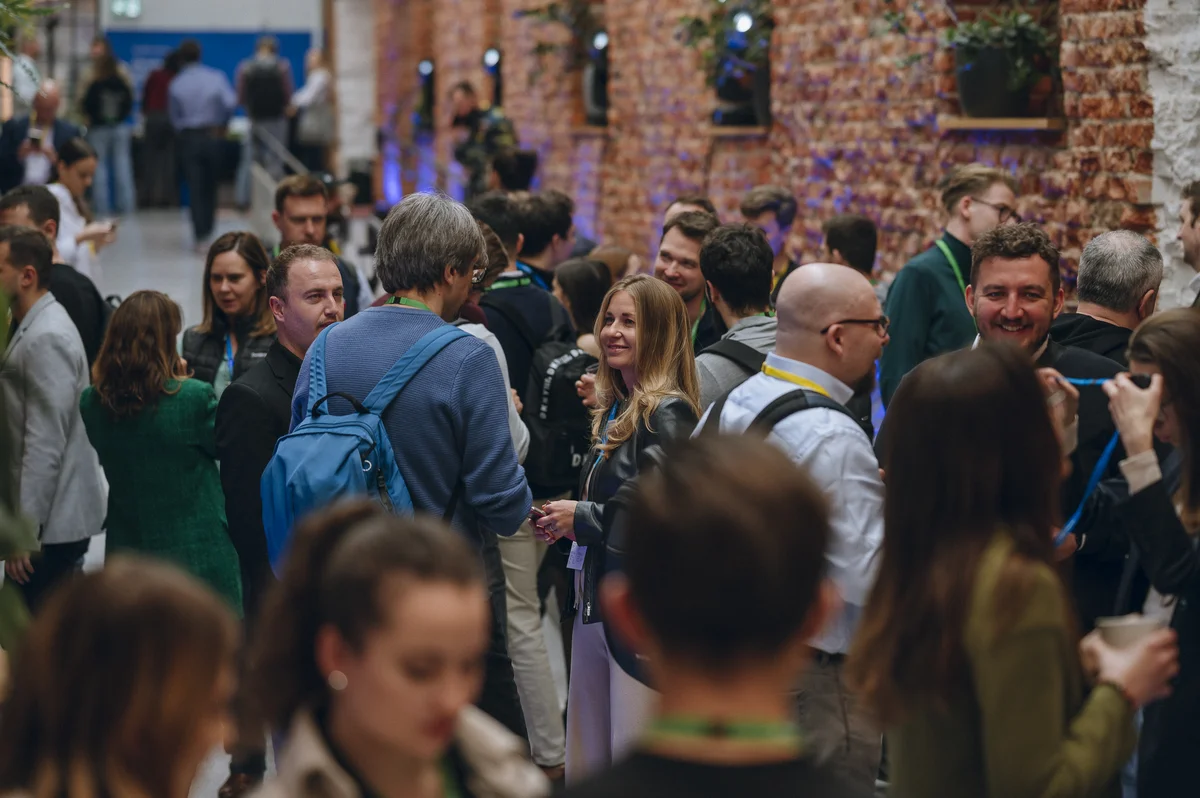 Despite the ongoing war, Ukrainian startups brought in more than $6 billion in revenue in 2022 — $542 million more than in 2021 — and have tripled in valuation since 2020. These tech companies are key to laying the groundwork for Ukraine's post-war economic recovery. Since March 2022, Google for Startups has funded and coached three cohorts of the $5 million Ukraine Support Fund, a program allocating equity-free cash awards and Google support for Ukraine-based startups to help maintain and grow their companies, strengthen their community, and create economic opportunity.
One year after launching the initiative, we were delighted to finally bring together the 58 recipients of the Ukraine Support Fund and other representatives of the community at Google for Startups Campus Warsaw last week to honor their accomplishments and resilience. "Ukraine's technology sector is an important asset," said Sundar Pichai, CEO of Google and Alphabet, in video remarks. "And its entrepreneurial spirit remains steadfast, like Ukraine itself. We've been honored to help during this time."
The Ukraine Support Fund Summit showcased the Ukrainian startup ecosystem's strength and potential by providing an opportunity for Ukrainian founders to connect with one another in person and pitch to top investors and industry leaders from around the world. Entrepreneurs shared their personal stories about resilience and how they continued their operations despite the difficult circumstances.
"Like many other companies, we've been going through the war with dedication to work," said Alex Serdiuk, CEO of the AI-powered voice cloning startup Respeecher, who dialed in from Kyiv. "In 2022, we were able to deliver major pieces. We recreated the voice of James Earl Jones for Obi-Wan from bomb shelters, we delivered work for God of War Ragnarok and America's Got Talent while Russia heavily shelled our country. The resistance of Ukrainian founders and startup team members is extraordinary."

Respeecher CEO Alex Serdiuk dialed in from Kyiv to present during the Ukraine Support Fund Summit
These 58 startups are not only surviving the challenges of war, but achieving incredible growth. Over the last year, Ukraine Support Fund recipients have gone on to raise $10.2 million in funding, grow revenues by an average of 106%, employ more than 800 tech workers—46% women—and hire 216 people. Most of these companies expanded to new countries and markets; many, like Skyworker.ai and Mindly are using AI to drive economic opportunity and do more with less; and several have been recognized by world experts, such as Zeely, whose founders were all listed in Forbes Europe's 30 under 30 list.
The event also demonstrated the power of community. For many founders it was the first time they had a chance to meet each other face-to-face and you could feel the creative energy in every corner of the Google for Startups Campus in Warsaw.
"The diversity of ideas, thoughts, and backgrounds, multiplied by Google's support, has honestly inspired me to a level I haven't experienced since our early launch days," said Oleksandr Bondariev, CEO of mental health platform pleso therapy. "The opportunity to exchange valuable advice, provide feedback, and immediately embark on new projects with driven individuals has been a breath of fresh air after a year of remote work."
Resilience alone, however, is not enough. Over 90% of Ukrainian startups say they need financial support to continue operations and expand—and more than just startup success is at stake. "Please continue to support Ukrainian startups," said Dimitri Podoliev, CEO and cofounder of mental health platform Mindly, which has supported tens of thousands Ukrainians since the war began. "Because when you support Ukraine, you are supporting democracy and the free world."
Learn more about how you can support Ukraine Support Fund recipients and watch the full Ukraine Support Fund Summit on demand here.