A wetsuit startup rode the wave of surfing's popularity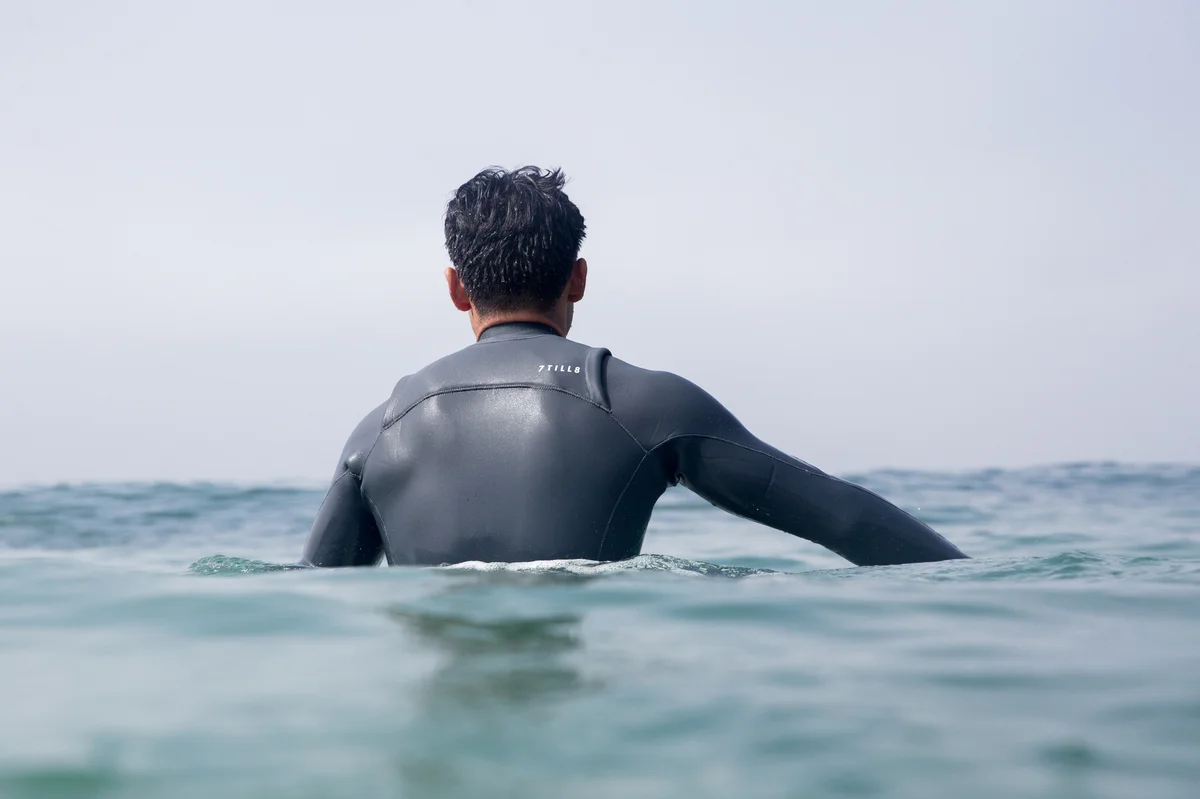 For many people, the most difficult part about surfing is just standing up on the board. But for diehard surfers — the ones who get up at 5:00 a.m. to catch the best waves — the real challenge is to find a wetsuit that actually fits. And that's something that Los Angeles City lifeguard Andrew Park and marketing manager Grace Hsiang knew firsthand. 
Skintight garments sold off the rack couldn't possibly fit every aspiring surfer, and Andrew and Grace saw a need for a premium, high-quality wetsuit designed to accommodate a wide range of body types. "When it comes to a technical garment like a wetsuit, fit is a necessity for performance," Andrew says. "We wanted to help any individual find a fit that helps them perform at their very best rather than ask the individual to conform to our product."
So in 2016 Grace and Andrew launched 7TILL8, a direct-to-consumer startup named for the "glass-off hour" when conditions are ideal for surfing and diving. Customers submit 16 measurements to 7TILL8 to produce a completely bespoke wetsuit, personalized down to their preferred style, color, and thickness. Crafted out of Yamamoto neoprene—affectionately known as "the cashmere of neoprene" as it is made from Japanese limestone rather than petroleum—7TILL8 wetsuits are top-of-the-line in performance, durability, and comfort. The company also provides free alterations and repairs throughout the life of the product, encouraging surfers to invest in a quality suit rather than cheaply-made alternatives. 
Surfing is one of the fastest-growing sports in the world, with thousands of people taking it up during the pandemic. Surfing will make its Olympic debut at the 2020 Tokyo Games this summer, and early results from Navy research shows that "surf therapy" may even aid with PTSD and depression. Google Ads has been key to helping 7TILL8 ride this wave of popularity and connect with the customers that need their product. Search engine optimization (SEO) and search engine marketing (SEM) in the Ads platform helped Grace and Andrew see more than sixfold return on investment on keywords like "custom wetsuits." Constantly updating and editing their keywords has been essential to driving traffic to their website and growing their custom base — and ultimately helped 7TILL8 double their revenue.  
While thrilled that their business model saw immediate success, Andrew and Grace worried about scaling manufacturing to align with this rapid growth. Could they accommodate surging demand without sacrificing product integrity? Support came in the form of Strong Ventures, an early-stage investment firm that finances, supports and mentors Korean-Global entrepreneurs. The Strong Ventures team invited Andrew and Grace to Google for Startups Campus Seoul to pitch, and ultimately invested in their vision for a more inclusive surf community. "As a young company that wants to help challenge the way people look at surfing, we've found how important it is to find your tribe," says Grace. "We have been incredibly fortunate to partner with organizations like Strong Ventures and Google for Startups, who align with us from a values perspective." 
Through thoughtful work and collaborations, Grace and Andrew established 7TILL8 as a brand known for quality, service and intention. While they've shipped their suits to more than 45 different countries, their team of five is still based in Southern California. Despite the company's rapid growth, Andrew and Grace remain particular about partnerships and publicity. "Surfing is sometimes perceived as a silly, superficial activity, but being in the ocean is such a blissful, magnificent experience," said Grace. "We wanted to create a brand that would exemplify that by bringing integrity, dignity and respect to our wetsuits."