5 female news founders you should know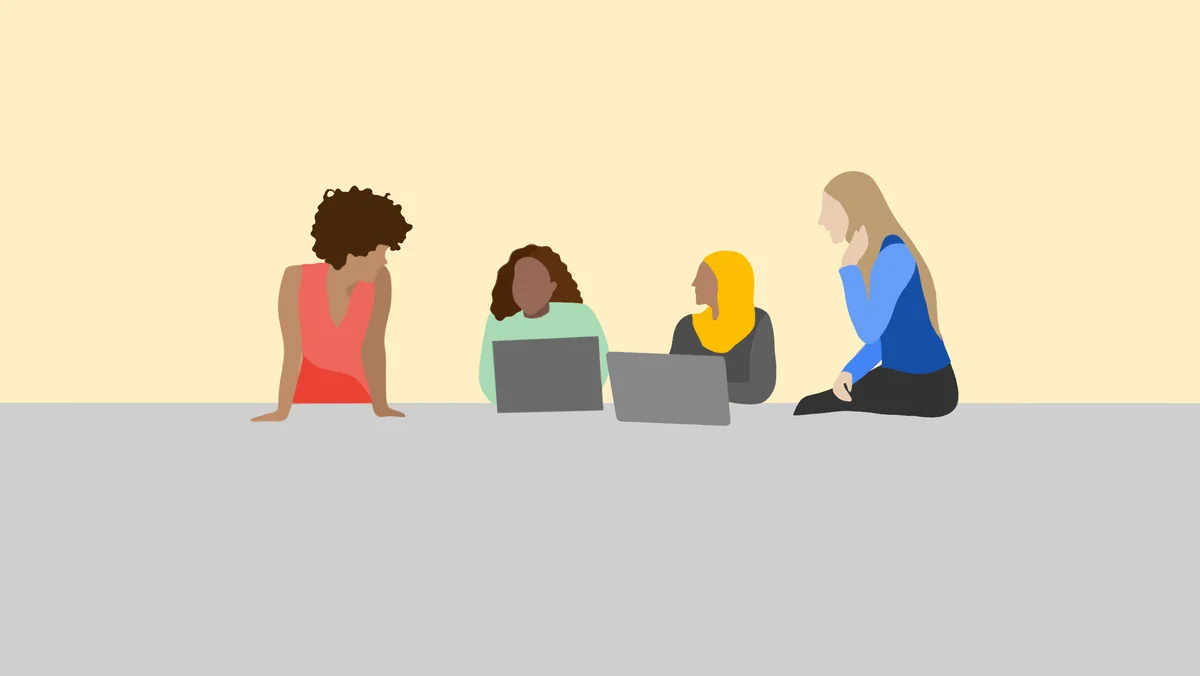 It matters who reports the news — it's why the Google News Initiative is so dedicated to diversifying who's a part of this industry. In honor of International Women's Day and Women's History Month, we spoke with a handful of the incredible female news entrepreneurs we partner with in our various GNI Startups Labs around the world.
Here are five female founders in news you should know about:
Kara Meyberg Guzman, California, USA – CEO/Co-founder of Santa Cruz Local and board member of Tiny News Collective
Kara Meyberg Guzman - CEO/Co-founder, Santa Cruz Local
In 2019, Kara Meyberg Guzman helped launch Santa Cruz Local's newsroom to help fill a need for deep, accurate news about local government. Prior, Kara Meyberg Guzman was the Santa Cruz Sentinel's managing editor — the first woman and first person of color to hold the position. A notable move she oversaw was helping to produce 2020 local election guides in English and Spanish to better serve the people in her community. "I'm driven by two questions that I think are related: How do we make local newsrooms sustainable? How do we serve communities that are not normally heard by local media?" Kara says. About 700 Santa Cruz County residents now support Santa Cruz Local with a paid membership. "I feel very lucky to serve the community I love. I have the opportunity and privilege to build a newsroom on our values and principles."
Santa Cruz Local staffers Natalya Dreszer, Kara Meyberg Guzman and Stephen Baxter record an episode of the Santa Cruz Local podcast. (Photo via Jacob Meyberg Guzman — Santa Cruz Local)
Micaela Arbio Grattone - Co-founder of Feminacida
Micaela is a photographer and journalist who co-directs Feminacida, a website focused on news tailored to women she and co-founder Agustina Lanza launched in 2018. "The most challenging thing about being Feminacida's founder is having created this media from scratch. We didn't know how to do it, we were only two people," Micaela says. "Feminacida was born in the corridors of a university and today it reaches people all over the country."
Members of Feminacida doing a press coverage during the parliamentary debates to pass the abortion bill in 2020.
"We do this work with the strong conviction that we are fighting for equality and to improve people's lives. The most exciting thing is to see how Feminacida directly impacts people's notions of current issues."
Carolina Oms, Brazil – co-founder of AzMina
Carolina Oms, Brazil – co-founder of AzMina
Carolina, along with co-founders Helena Bertho and Thais Folego, are focused on fighting gender inequality via AzMina, a news site and support network. "In Brazil, women have always been entrepreneurs out of necessity. But they have done it without the network that men do — having to work from home, without access to finance and with more chances of seeing their ventures die for lack of income," she says.
The women of AzMina at work.
What drives Carolina is seeing the difference AzMina makes on the daily lives of Brazilian women. "We started with volunteer work and now we employ 20 women full time, have multiple sources of revenue and a solid and innovative business model. All this is really a source of pride. We need women to see this can work and feel inspired to create their own formats."
Bhanupriya Rao, India – founder of BehanBox
Photo of Bhanupriya Rao – founder of BehanBox, based in India
Bhanupriya has been an independent researcher and journalist writing on gender, government and social justice in India. "I have long believed that news excludes women and gender diverse persons, both in the content and the production of it," she says. Bhanupriya founded BehanBox in 2020 to center the voices and issues of women and gender diverse persons and make them equal participants in India's democracy. "Our critical in-depth, data-driven and evidence-based reportage, from local to the national level, is shining the spotlight on various forms of inequity and inequality, which is forcing mainstream media and policy-makers to take notice." The biggest challenge? "Convincing naysayers that reporting on gender issues is newsworthy and needs sustained investment," she says.

A collage of all of BehanBox's reporters who have diligently been reporting on gender issues in India.
Bhanupriya stays motivated by the real changes she sees happening. "Through investigative reporting on how the Indian state is failing the healthcare workers or exposing the complicity of India's premier technical institute towards gender-based violence, we are holding our institutions accountable," she says. "Our stories on marginalized women — whether by disability, caste, religion — try to expose gaps and show how policies and laws need to be reframed and better implemented."
"Whenever I hear about our stories influencing real-time policy changes and creating impact, it drives us to stand steadfast on our mission," she adds.
Photo of Masuma Ahuja – founder of Girlhood, based in the United Kingdom
In 2021, Masuma, who'd previously worked for CNN and the Washington Post, wrote a book documenting the lives of teenage girls around the world. This became the launching pad for Girlhood, a community-powered site by girls that tells their stories. "This kind of space didn't exist when I was growing up, and I hope more girls can see themselves reflected in the stories we publish on Girlhood," Masuma says. " I think a lot about the power of narratives, and of stories — the stories we tell ourselves, the stories that shape our cultures and communities, the stories that are codified in our textbooks. There is so much space, so much potential and so much need for girls' voices to be included in all of these spaces!"
The hardest part of her job is that she doesn't see a lot of models out there. "As a woman of color, as an immigrant who's building something that's inherently international and centers girls and as a startup founder in general, I don't necessarily have a well-trodden path to follow."
To learn more about the Google News Initiative's work and our news partners, visit newsinitiative.withgoogle.com.