Digital transformation for Black and Latino publishers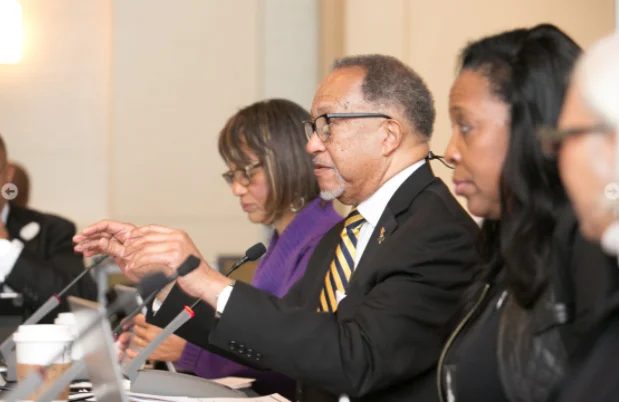 Even before we were all hit with the devastation of COVID-19, the newspaper industry saw the writing on the wall: It's crucial to embrace a "digital first" business priority to remain financially sustainable. The persistent global pandemic coupled with the preexisting conditions of poverty, social inequalities and racial injustice in America's minority communities have now accelerated the digital business challenges that many Black- and Latino-owned newspapers across the U.S. and Canada already faced.
The widening digital divide and technology gap overwhelmingly affect our more than 200 Black-owned member publications in the U.S., many of which are multi-generational and family-owned. Advertising continues to be a lifeblood of both local and national newspapers. And digital advertising is irreversibly changing how news companies become profitable and sustainable, and publishers need the trained staffing and requisite technology infrastructure to compete.
It's in this timely context that the National Newspaper Publishers Association (NNPA), the National Association of Hispanic Publications (NAHP) and the Association of Alternative Newsmedia (AAN) have joined together with the Google News Initiative to launch the GNI Ad Transformation Lab. This much-needed program will directly support Black- and Latino-owned news organizations and publishers focused on serving underrepresented communities in the U.S. and Canada. Over the course of six months, we aim to help the participating publishers advance their digital maturity and build the digital advertising capabilities required to achieve business growth today.
Through extensive analytical and technical support, the lab will provide personalized coaching to address each organization's digital business transformation. Participating publishers will develop and clarify their digital content and distribution strategy, optimize their websites, improve their digital advertising and programmatic capabilities, and act on these improvements to attract more advertisers and generate incremental revenue over time.
I am personally and professionally enthusiastic about the GNI Ad Transformation Lab because I have witnessed too many times how Black- and Latino-owned news publishers in particular are overlooked and undervalued by major advertisers. One of the reasons is because these publications often struggle to keep up with the technical demands and constantly evolving pace of digital advertising.
In partnering with the NAHP, whose members span the country, with a concentration in areas of large Latino populations, we've seen a need to bring this type of support to our communities. And they say it's crucial to provide professional development that focuses on adopting new advertising technology. "Increased digital revenue will help expand audiences, build capacity and further the recognition and usage of Latino publications," says Fanny Miller, NAHP's president.
It is not a question of competence. It is an issue of the pace and process of migration and transformation from solely print advertising to "digital first" businesses that produce viable profits. That's why this program is committed to helping publishers create sustainable digital advertising revenue streams and business practices. 
Applications for the GNI Ad Transformation Lab open today and will close on December 7th at 11:59 PM EST. We encourage Black- and Latino-owned news organizations and publishers focused on serving underrepresented communities in North America to apply.
As the program progresses, we will share lessons learned with the broader minority community of publishers. The GNI will also compile the best practices into playbooks, interactive exercises and virtual workshops and incorporate the resources into the company's ongoing Digital Growth Program, available to all publishers for free online.
We look forward to supporting Black- and Latino-owned news publishers to navigate the challenges of digital transformation, and evolve their advertising offerings for national brands and agencies. These publishers can then strategically reinvest these additional revenue streams to keep them at the cutting edge of industry innovations and market advances in the growing digital advertising space.
It's imperative that we sustain the trusted newspapers embedded and connected in Black and Latino communities. If we don't tell our story, who will?