How AI could shape the future of journalism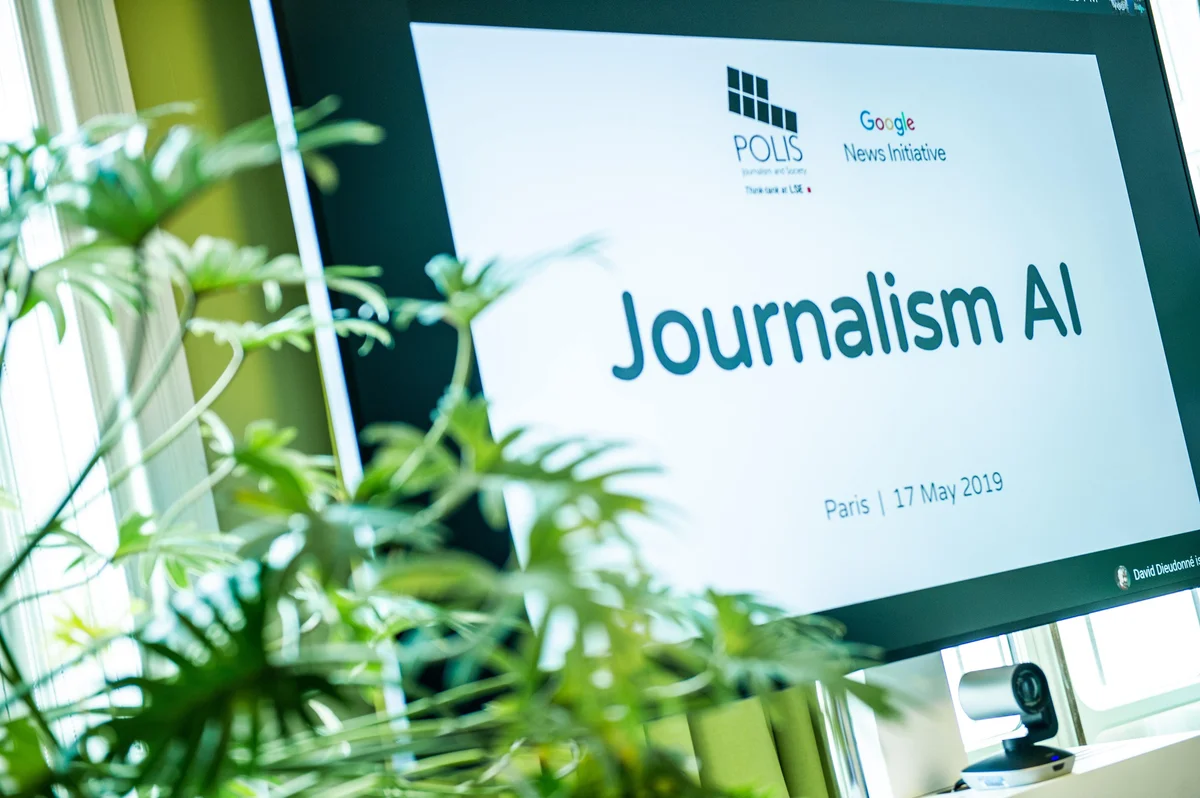 From the New York Times using artificial intelligence to find untold stories in millions of archived photos, to Trint using voice recognition to transcribe interviews in multiple languages, journalists around the world are applying AI in new and varied ways. When faced with financial, ethical and editorial questions around how the use of AI could impact their work, modern news organizations are exploring a wide variety of approaches to bring these new technologies to their newsrooms.
With the expert advice of newsroom leaders from Europe, the U.S. and Asia Pacific, we crafted a survey of more than 20 questions, ranging from the technical (which AI technologies have you adopted?) to the ethical (are you aware of AI biases, and how do you avoid them?). Over the last few weeks, newsrooms from all over the world have completed the survey, with contributions coming in from every continent. Their responses will lay the foundation of a report we will publish this fall, to draw a picture of how media is currently using—and could further benefit from—AI technologies.

Charlie Beckett presenting Journalism AI in London.
The richness and sophistication of the responses we have received so far is overwhelming. Most lament the vagueness surrounding the term "AI" and seek to adopt more precise terminology— machine learning, for example—in newsroom projects and conversations. With applications ranging from understanding readers' likeliness to subscribe and moderating posts in the comments section, it's easy to understand why it's necessary to get more specific. 
Across the board, people generally agree about the motivations for adopting AI-powered technologies: No one expects machines to replace journalists, nor is anyone working towards that. The underlying goal is to delegate routine tasks to machines to free up time for creative work, in-depth investigations and audience engagement.
Today, newsrooms are exploring the potential of these new technologies, but only a few have already implemented AI at scale. For most organizations, the adoption is still in an experimental phase. While some journalists are ambivalent or skeptical, many are curious about how AI will impact workflows and processes and how newsrooms will cope with yet another new phase of disruption. 
Something fundamental is changing in the news industry. New technological challenges and opportunities are encouraging a reflection about the deeper meaning and mission of journalism, as well as the shape and ethics of the news industry in the era of artificial intelligence. As a result, many realize the urgency to explore innovative solutions to sustain the business of news. 
Algorithms and machines can augment the power of journalists, opening up new possibilities and unexplored territories. "AI just doesn't work on its own, and we can't expect it to fix all our problems," one respondent to the survey said. "The best impact can be achieved as a partnership between humans and technology."
We hope that our survey, and the community that we're building around Journalism AI, will contribute to the quality and potential of this fascinating encounter.