How data drives a hyperlocal news strategy in Los Angeles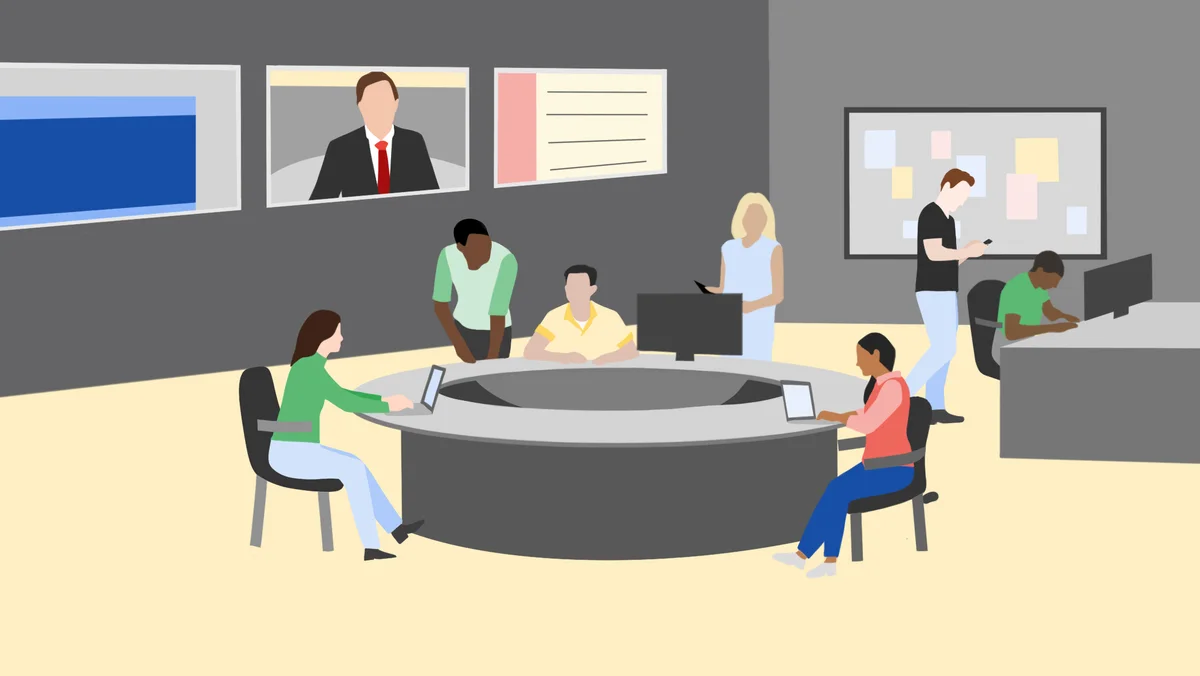 Editor's Note from Ludovic Blecher, Head of Google News Initiative Innovation: The GNI Innovation Challenge program is designed to stimulate forward-thinking ideas for the news industry. The story below by Gabriel Kahn, professor at USC Annenberg School of Journalism, is part of an innovator series sharing inspiring stories and lessons from funded projects.
One year ago, our team at the University of Southern California started the Crosstown Neighborhood Data Project. Rapidly expanding news deserts - areas that receive no regular news coverage - can be seen across the US. Small town newspapers are drying up, and toxic "pink-slime" pseudo journalism is seeping in. These news deserts are growing even in big cities. Los Angeles has lost four local papers recently, and so many neighborhoods are overlooked by the news outlets that remain. That is why we started covering every corner of Los Angeles with a four-person editorial team.
It sounds impossible, but it's not. Here's how we did it, and what we learned. 
Each week, Crosstown sends out 110 unique email newsletters, one for each neighborhood in this city of four million. The newsletter features brief news stories that hit people where they live: charts and graphics on the number of new COVID infections and vaccination rates, plus pieces about housing, crime and traffic in each neighborhood. 
How do we do this? Through data. We've been collecting a trove of information on how Los Angeles lives, works and gets around. All this data is free, but much of it is hard to read and is stored on clunky local government websites. We scrape the data and organize it by neighborhood. That way we can quickly tell how many homes were burglarized in Hollywood last month, or figure out the neighborhood where the most new buildings are going up.
We then write one template for our newsletter, and our custom-built software creates 110 different versions, each with the proper data, visualizations and context for that neighborhood. This wasn't easy. Our software engineering team spent a year building it, funded by the Google News Initiative Innovation Challenge. We've now sent out more than 60 sets of weekly newsletters and learned a great deal. 
Increased engagement
Our biggest takeaway is that people truly engage with news when it's about their neighborhood. The open rates on our newsletter are over 70%. Most weeks they exceed 80%. The lowest we ever recorded was 55%. This compares to the industry standard for news-related newsletter opening rates (22% according to MailChimp or just under 24% according to CampaignMonitor).
Why? People can't get this news anywhere else. No other news organizations deliver this level of hyper-localized data. Second, it's news people want. Currently, there is a widespread impression that Los Angeles is in the midst of a crime wave. Giving people verified stats about their neighborhood and explaining the broader context, such as whether a particular type of crime is rising or falling and how their area compares to others in the city, is a vital public service. 
One example of this is that in one of our newsletters we included the number of building demolitions that had taken place in each neighborhood. A reader then had hard data for her Hollywood neighborhood, which she took to city planners and made a public testimony to convey endangered and historic sites.
Our newsletter also hits the inbox with an appealing subject line, such as "Omicron's impact on Koreatown," or, "How much illegal dumping is happening in Venice?" When you live in a big city, it can be difficult to get a read on your own neighborhood. A weekly email with some basic information can be invaluable. 
We've found it's also a great way to engage the audience. Some neighborhoods are battling pressing issues such as traffic congestion or rapidly rising rents. When we cover that in a story, they write back wanting to know more. This allows us to figure out who cares about what across an entire city. In the year since we launched, traffic to the website has increased by 30%.
More importantly, we have a tenfold increase in our audience reaching back out to us. We now know what neighborhoods these audience members live in, because they respond to us directly from their neighborhood email account. This helps us understand which issues are most important to people in different parts of the city.
We're only at the beginning of understanding what kind of hyperlocal stories we can tell. But our goals for this year lie beyond Los Angeles. We're now piloting our project with three other newsrooms and we're hoping to find even more that want to try this technology and approach. We believe using data in this way can be a powerful tool to help newsrooms reach and engage new audiences without raising costs.