Investing in Investigative journalism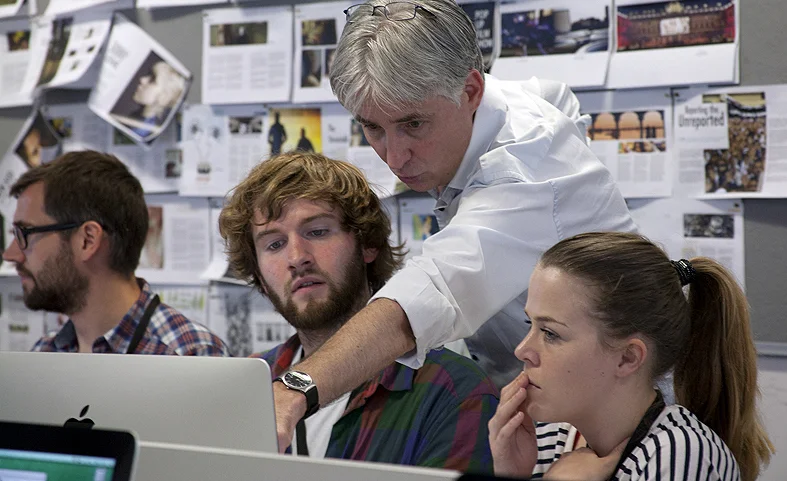 Investigative journalists depend on a number of digital techniques in their work—from analyzing data on a shared spreadsheet, to identifying the original source of a photograph or picking through the minutes of a public meeting on a local website. As part of the Google News Initiative's efforts to support high-quality journalism, we want to enable journalists to discover how digital tools can help them delve deeper or get to the facts more quickly. That's why we're working with the Centre for Investigative Journalism (CIJ) to provide a new program, called "Access to Tools."
Over the coming months a team of expert trainers will provide up to 20 free workshops across the U.K., each designed to help newsroom and freelance journalists sharpen their digital newsgathering and research skills. The practical workshops will feature technology from a range of providers and include real-life examples, including how individual journalists have traced original sources. We'll also support the CIJ to host a conference in northern England for the first time, offering advanced skills for journalists living and working outside of London.

Established in 2003, The CIJ offers real expertise in investigative journalism standards and shares the Google News Initiative's ambition to widen access to tools and training. The director of the CIJ, James Harkin, says: "Our leading concern is to put the best tools in the hands of investigative journalists, and then grow their expertise in using them. Building on our 15 years of expertise in data journalism, advanced internet research, financial search, and internet-powered fact-checking and our relationships of trust with the corporate and independent local media, 'Access to Tools' is the perfect way to extend the already impressive reach of our regional network and to get out there into more regional newsrooms, communities, and universities."

In addition to our work with CIJ, we'll continue to provide a free range of training workshops directly to newsrooms and journalism schools. Since the launch of the News Lab in 2015, we've trained nearly 7 thousand journalists in the U.K. alone—but there's more to do.

You can learn more about the free U.K. workshops on the CIJ website. For those further afield, our Google News Initiative Training Center has a specific course on Investigative Reporting.