Journalist Studio premieres with two new tools for reporters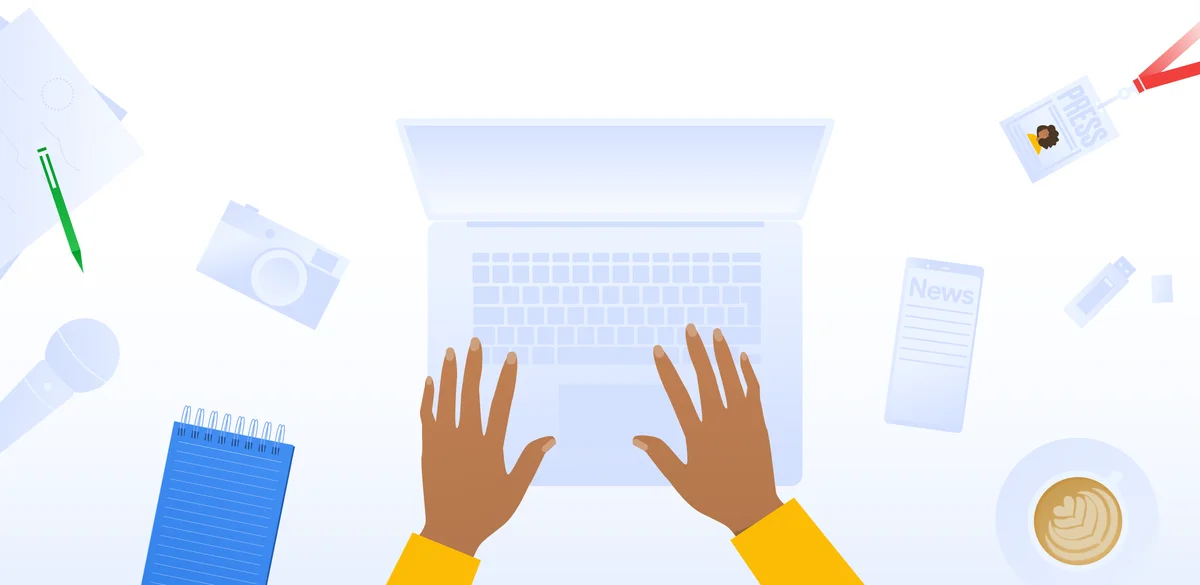 From long-term investigative projects that expose wrongdoing to breaking news analysis of important court decisions, quality journalism often relies on giant collections of documents, images and audio recordings. Reporters are often faced with a tough choice: Take weeks and go it alone, enlist a team of colleagues or try to write a program to scrape the data. 
This well-known frustration was a large focus of my newsroom career when I was the director of digital operations at The Washington Post and Politico's director of digital product. I found myself constantly working towards a solution for this question: How can reporters focus more time on their core strengths: finding the story, reporting it out and writing the narrative? 
Our team at Google spent the past two years working collaboratively with newsrooms to help tackle this problem. What would it look like if we put the best of Google's search, AI and machine learning technology into the hands of reporters?
Today we're announcing Journalist Studio, a suite of tools that uses technology to help reporters do their work more efficiently, securely and creatively, and two new products for reporters. 
The first tool is Pinpoint. Pinpoint helps reporters quickly go through hundreds of thousands of documents by automatically identifying and organizing the most frequently mentioned people, organizations and locations. Instead of asking users to repeatedly hit "Ctrl+F," the tool helps reporters use Google Search and Knowledge Graph, optical character recognition and speech-to-text technologies to search through scanned PDFs, images, handwritten notes, e-mails and audio files.
Reporters can search documents in Pinpoint, which will highlight those terms and synonyms.
The tool has already proven useful for investigative projects like USA TODAY's report on 40,600 COVID-19-related deaths tied to nursing homes and Reveal's look into the COVID-19 "testing disaster" in ICE detention centers, as well as a Washington Post piece about the opioid crisis. Pinpoint's speed also helped reporters with shorter-term projects like Philippines-based Rappler's examination of CIA reports from the 1970s and breaking news situations like the Mexico-based Verificado MX's quick fact checking of the government's daily pandemic updates.
Pinpoint is available now and reporters can sign up to request access. The tool enables journalists to upload and analyze documents in seven languages: English, French, German, Italian, Polish, Portugese and Spanish. To boost collaboration, we've also partnered with The Center for Public Integrity, Document Cloud, Stanford University's Big Local News program and The Washington Post to create shared public collections that are available to all users. 
The second tool we're launching is a beta preview of The Common Knowledge Project, a new way for journalists to explore, visualize and share data about important issues in their local communities. Reporters can create their own interactive charts from thousands of data points in minutes, embed them in stories and share them out on social media. 
An example of a Common Knowledge Project data visualization comparing the number of people of certain ages in two different cities.
The Common Knowledge Project is built by Polygraph, an award-winning visual journalism team, and supported by the Google News Initiative. The data comes from Data Commons, which compiles and joins thousands of public datasets from organizations including the U.S. Census and the CDC. Currently, the tool includes U.S. data on issues like demographics, economy, housing, education, and crime. Have features you'd like to see? Let Polygraph know through the tool's feedback form. 
If you'd like to learn more about how to use Pinpoint and The Common Knowledge Project, join us at one of our upcoming virtual events. The first is at the Online News Association's conference on Thursday, October 15. Beginning the week of October 20, the Google News Initiative training also kicks off a six-part series focused on tools for reporters in seven different languages across nine regions. Sign up and join us for these online events to learn more. 
Quality journalism is critical to our societies. In launching these tools, we look forward to continuing to use the best of Google to support that important work.