MediaWise helps millions discern fact and fiction online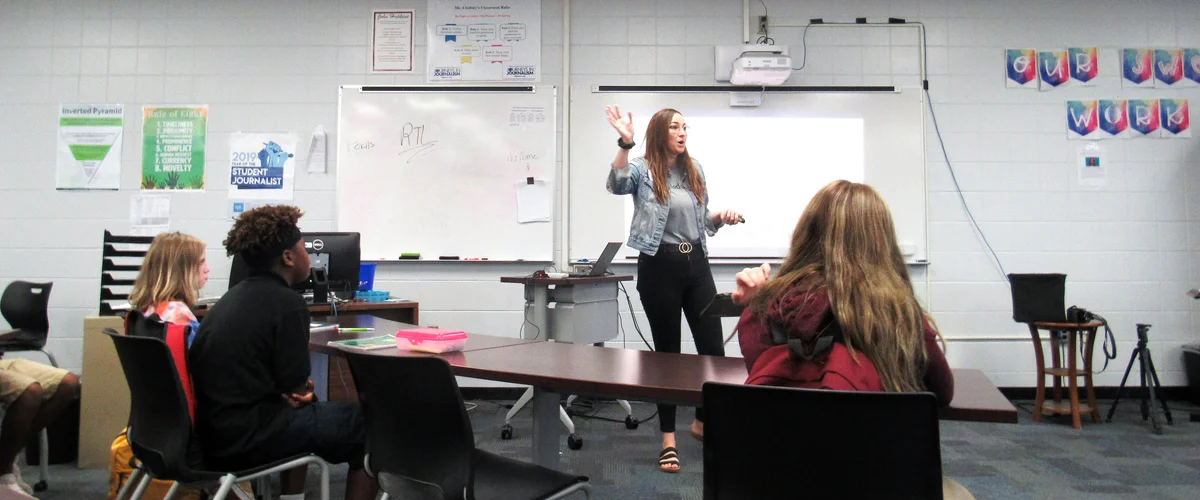 Nothing marks the passage of time quite like the changing pace of technology. When I was in high school nearly ten years ago, I didn't have a smartphone, and there was no Instagram, Snapchat or TikTok. I didn't have to navigate the world of misinformation the way teens have to today which is something that I can appreciate now that I work for MediaWise. Our goal is to teach one million teens by 2020—with half coming from underserved and low-income communities—the difference between fact and fiction online. 
MediaWise is made possible by the Google News Initiative and is a Google.org funded partnership between The Poynter Institute for Media Studies, the Stanford History Education Group, the Local Media Association and the National Association for Media Literacy Education. As we mark Media Literacy Week in the U.S., MediaWise has surpassed our goal, and we have reached five million people. We've been able to hit that number thanks to social media, our MediaWise ambassadors and in-person trainings at schools across the country, and to date we have visited more than 50 schools in 19 states. 
But the part of the MediaWise program I'm most excited about is the Teen Fact Check Network, where I'm recruiting and training our next batch of teens to debunk misinformation by fact checking the internet. Our teens have fact-checked roughly 250 claims they've found on social media, covering issues they care about, like climate change, gaming and space exploration. 
For example, 16-year-old Victoria Foltz recently tackled a story about e-cigarettes after coming across an Instagram post claiming a company was sued for selling "coal-flavored pods to miners." Here, Foltz gives some tips on how to spot satire.
And Kieran Stenson, also 16, looked into another Instagram claim about Queen Elizabeth II, which said she served as a mechanic and driver in World War II. This claim turned out to be legit.
Our fact-checkers are extremely talented, but even the brightest teenagers still struggle with figuring out what's real and what's not on the internet. While editing the work of these teen fact checkers, I'm often asking them, "who is behind the information?" Plus, I teach them skills like lateral reading and reverse image search so they can get to the truth of an online story.   
These teens navigating the constant onslaught of online information are growing up in a very different world than the one I grew up in, and I'm truly grateful they're playing a crucial part in raising the bar for us all. Yet every now and then they remind me that they're still teenagers. In one training feedback survey, the suggestion from one student was simply, "GIVE CANDY."  
You can follow MediaWise on Instagram, YouTube, Twitter, TikTok and Facebook.