News Brief: August updates from the Google News Initiative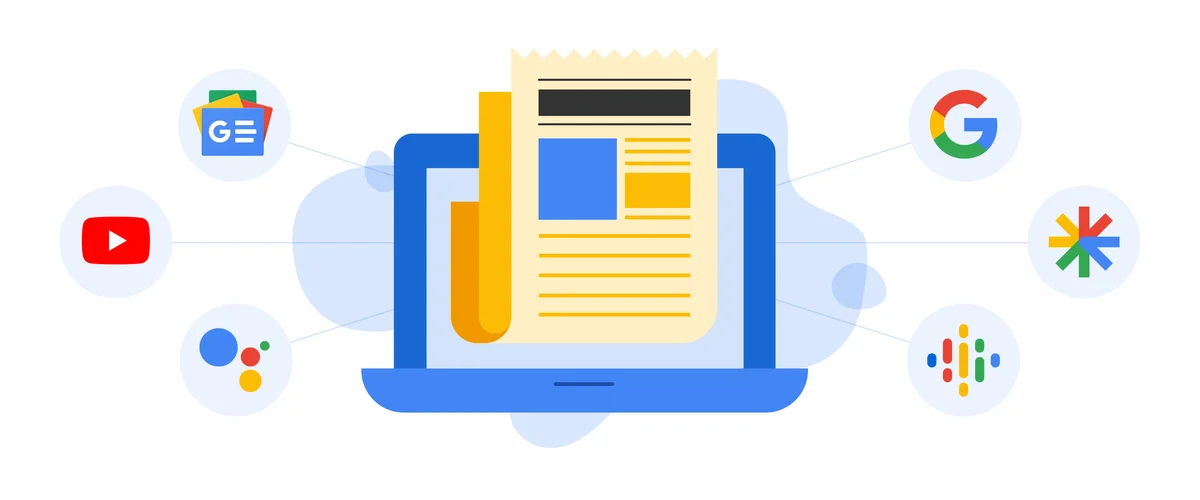 The Google News Initiative represents our efforts to build a more sustainable future for news. As we look forward, we're investing in new technologies to help newsrooms tell their stories online, as well as asking questions about how newsrooms can better reflect the communities they cover. This month, we're also learning from publishers who have successfully grown their audiences and business despite the challenges of this year. Read on for August updates.
Helping students strengthen media literacy skills in Latin America
We launched "DigiMente," a media literacy program led by Movilizatorio and Teach for All for students in Spanish-speaking Latin America. The program will allow students to strengthen their skills in critical thinking, reflection, interpretation, communication and decision-making when navigating content online. During the first stage of the project, the program will train 12-to-17-year-old students from underserved communities in Argentina, Colombia and Mexico how to consume and create quality content by understanding different sources of information. After developing the final curriculum, the program will be available through an online education platform for schools and teachers throughout the region.
Who gets to tell Australian stories?
We partnered with Media Diversity Australia to release a landmark report on diversity in Australia's broadcast news. Who Gets To Tell Australian Stories? analyzed 81 news programs over two weeks in June 2019, equal to about 19,000 news items. The report found that almost 76 percent of those on Australian screens were found to have an Anglo-Celtic background, while just six percent were from Indigenous or non-European backgrounds.
Supporting video news content on YouTube
The International Fact-Checking Network (IFCN) announced the recipients of the $1 million in funding they received from YouTube through the Google News Initiative. This funding will support 22 projects from 12 countries across four continents. Projects will focus on video, formats to reach new audiences and new ways to speed up the fact-checking process.
In Indonesia, we hosted the second Google for Media virtual event, the theme of which was News on YouTube. Presenters shared tips on what strategy news companies should implement to reach an audience on YouTube, and specifically how best to create compelling video content for the next generation.

Andy Budiman, CEO of KG Media
Embracing digital transformation in Indonesia 
There's more to share out of Indonesia, too. Driven by data and machine learning, the digital era has introduced both uncertainty and opportunity for publishers looking to develop new capabilities. We spoke with Andy Budiman, CEO of KG Media (a member of Kompas Gramedia Group), to learn how one of Indonesia's leading media companies is embracing a dual digital transformation approach to stay competitive for the future.
Panelists from a series of online seminars created in partnership with the Gabo Foundation
Fostering innovation in journalism 
More than 4,000 journalists from 37 countries participated in a series of online seminars, created in partnership with the Gabo Foundation. Topics included monetization and the future of news, and managing innovation within the newsroom. The series also included a master workshop on innovation with panelists from all over Latin America. In addition, the Gabo Foundation will be publishing selected projects to promote journalistic innovation in Latin America.
Growing engagement through the GNI Audience Lab
The GNI Audience Lab is a multi-month program run in partnership with News Revenue Hub to help news organizations grow their loyal audiences and find new ways to increase advertising and consumer revenue. Upon completion, participating publishers experienced a 121 percent average increase in monthly active users, a 30 percent average increase in newsletter subscribers and a 152 percent increase in monthly organic search referrals. The team from Bridge Michigan shared their best practices through a case study after experiencing a large spike in readership through the Lab.    
Supporting diverse nonprofit newsrooms through sponsorship opportunities
The Institute for Nonprofit News (INN) announced eight publishers selected for the IGNITE Sponsorship pilot program, which aims to enable a cohort of diverse nonprofit newsrooms to increase earned revenue from sponsorship opportunities. INN will generate a list of lessons learned from the program to share with its network of 300 nonprofit news organizations, adding to INN's recently published case studies on member newsrooms leading the way in earned revenue: The San Antonio Report and Madison365. 
That's a wrap for August. Follow along on social (@GoogleNewsInit) and subscribe to the GNI newsletter for more updates.