News Brief: December updates from the Google News Initiative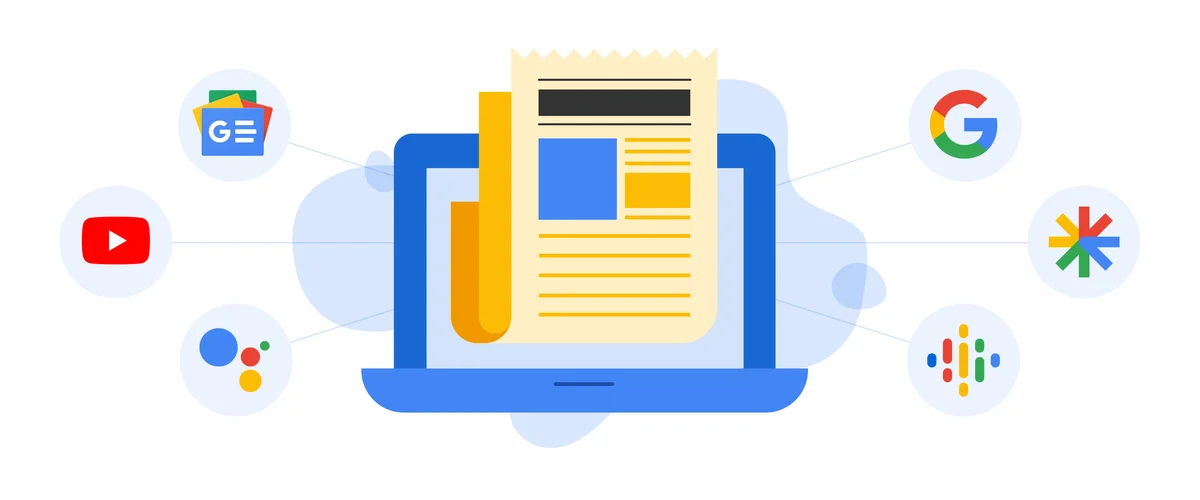 2020 was a year no one expected, and journalists all over the world responded to upheaval by keeping their communities informed. As we closed out the year, Latin American newsrooms demonstrated how technology can make journalism more accessible, and we supported new programs to sustain local and independent journalism. 
Digitizing 80 years of history
Organización Editorial Mexicana (OEM) is the largest Mexican print media company and the largest newspaper company in Latin America. Using Google Cloud's AI technology, OEM was able to digitize their newspaper and photo archive and create new sources of reader revenue. This process also allowed employees, the news agency, subscribers to the newspaper and researchers to digitally access the cultural heritage of their newspaper and its more than 80 years of documenting history. Included in this archive were several local newspapers, which allow broader access to the more rural and provincial history of Mexico, as well as a record of global events from a Mexican perspective. 
Providing guidance for newsroom mergers through the Public Media Mergers Project
In December, our Public Media Mergers Project concluded its year-long research into mergers between public media groups and independent digital news sites – a rising trend across the country. The project was led by the Shorenstein Center for Media, Politics and Public Policy at the Harvard Kennedy School and supported by a partnership between the Public Media Venture Group and the Google News Initiative. We've published the Public Media Mergers Playbook to guide public media stations and independent local digital newsrooms through the process of considering and then managing a newsroom merger. We hope this asset encourages more small digital newsrooms and public media stations to explore the possibilities of joining forces to better serve their communities. For more insights on the research, check out Dr. Elizabeth Hansen's recap of the project, and read the playbook today.
Bringing Latin American journalists together for GNI Summit Hispanoamérica 2020
We hosted the first regional GNI Summit for Spanish-Speaking Latin America, bringing together over 550 participants from more than 300 newsrooms and 18 countries. Newsrooms from across the region discussed their work with the GNI to build sustainable business models and combat other challenges facing the news industry.
Supporting NewsMatch, a resource for independent journalism
The Google News Initiative contributed $750,000 to NewsMatch, a program which brings together individual donors, foundations and corporate philanthropists to build fundraising capabilities and inspire giving to members of the Institute for Nonprofit News, a growing network of independent newsrooms that are nonprofit, nonpartisan and dedicated to public service. As part of its partnership, the GNI will provide added support to the participating 266 newsrooms: every organization that raises $11,500 from its audience will receive an equal matching gift from NewsMatch and a $2,500 "GNI Bonus" totaling $14,000. GNI funding will also give an award to newsrooms that bring on 100 first-time donors during the campaign cycle, from November 1 to December 31. As part of the GNI partnership with NewsMatch, all participating newsrooms will receive coaching and personalized support across GNI tools and training, including News Consumer Insights and the GNI Digital Growth Program.