News Brief: February Updates from the Google News Initiative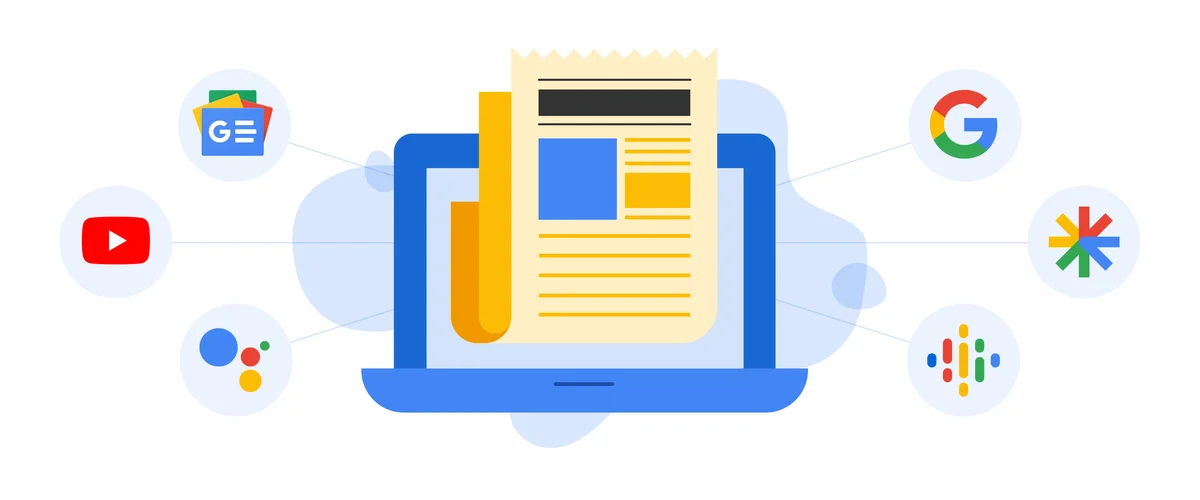 Last month we announced new opportunities for student journalists to develop their reporting skills, and new resources for news organizations to grow their digital business. World events reminded us of the importance of a free press, and in many areas of the world, we expanded on efforts to combat misinformation ahead of elections. Read on for February updates below.
Combating misinformation ahead of elections in Asia and Europe
In collaboration with Meedan and Rappler, we launched #FactsFirstPH, a coalition of more than 100 groups — news, civil society, business, religious groups, academia and legal communities — to create a whole-society approach to attack disinformation ahead of the Philippines election this May. The event will be headlined by Nobel Peace Prize laureate and journalist Maria Ressa.
In France, together with our partner AFP, we announced the 21 members of "Objectif Désinfox,'' a coalition to fight misinformation ahead of the French presidential election.
The Google News Initiative India Training Network, in partnership with DataLEADS, ran PollCheck 2022, a digital training series designed to support journalists reporting the upcoming state polls in India. Topics included data verification, fact-checking, mobile journalism, data visualization and digital safety.
Fact-check members at the Trusted Media Summit 2018
Expanding support for Indonesian fact-checking coalition
The Google News Initiative was a founding supporter of CekFakta, a fact-checking coalition based in Indonesia, when it launched in 2018. We announced an additional 11 billion IDR ($815,000 USD) to bring more local news organizations into the network, expanding reach around the country.
Introducing the Google News Initiative Student Fellowship 2022
In partnership with the European Journalism Centre, the Google News Initiative has made 30 fellowships available across 14 European countries with a focus on diversity, equity and inclusion. The 30 successful applicants will receive a full time, paid, eight-week internship in a leading newsroom. For more information and to apply see journalismfellowships.eu
Giving European publishers tools to grow their reader revenue
This month we announced the return of the GNI Subscriptions Academy for Europe, in collaboration with INMA and FT Strategies. The eight-month program is designed to help European publishers strengthen digital subscriptions capabilities and grow reader revenue. Applications are open until March 14.
Helping news organizations to grow their digital business
The Google News Initiative Digital Growth Program has helped more than 5,000 news organizations around the world to grow their business through free business trainings and digital resources. Last month, we developed a free workshop series on how news organizations can collect, analyze and use data to increase their audience size and earn more revenue. The workshops are available in English, Spanish and Portuguese.
In North America, we kicked off the 2022 Ad Transformation Lab, a four-month program to help 15 Black- and Latino- owned publications in the U.S. and Canada advance their advertising strategies and grow digital revenue.
We sponsored the News and Information division of the inaugural Next Challenge, which is run by the Glen Nelson Center at American Public Media Group. Three of the finalists are former graduates of the GNI Startups Boot Camp: Shasta Scout ('20), Queerency ('21) and AZ Luminaria ('21).
Growing the next generation of journalists
As part of our ongoing efforts to humanize news for younger consumers, we partnered with Baruch College on a program promoting journalism education, school newspapers and news literacy in underserved New York high schools. The program aims to help launch at least 25 school newspapers by the end of 2023.
We announced a new fellowship piloted by Institute for Nonprofit News (INN) to deepen audience engagement and increase staff diversity in the nonprofit newsrooms. The six-month fellowship will connect INN member news organizations with recent college graduates to focus on community engagement, digital marketing, digital communications or audience growth projects.
Engaging audiences in Latin America with web stories
We launched a Storytelling Innovation Program for Latin America featuring more than 70 digital publishers across Argentina, Colombia and Brazil. These publishers partnered with Google and Fundación Gabo, to receive training, and technical guidance to experiment with Web Stories. More than 1,000 stories have been published with impressive preliminary results: some publishers saw traffic increase by 30%.
Promoting diversity, equity and inclusion in Latin American newsrooms
To promote more diverse, inclusive and equitable reporting, and also to support the creation of more inclusive workplaces for journalists, we launched the course "How to promote diversity, equity and inclusion (DEI) in Latin American journalism" in partnership with the Knight Center for Journalism in the Americas. The course covers topics such as gender, race, human rights and diversity and is led by four prominent Latin American journalists.
Adapting, growing and challenging subscription products
We partnered with Gruner+Jahr, one of Europe's leading premium magazine publishers, to support the implementation of special-interest digital subscription products across their portfolio. This helped them to grow subscriptions more affordably and develop new subscriptions products more quickly. and more quickly than before.
That's all for February. Stay in touch on social and through the Google News Initiative newsletter for more updates.