News Brief: January updates from the Google News Initiative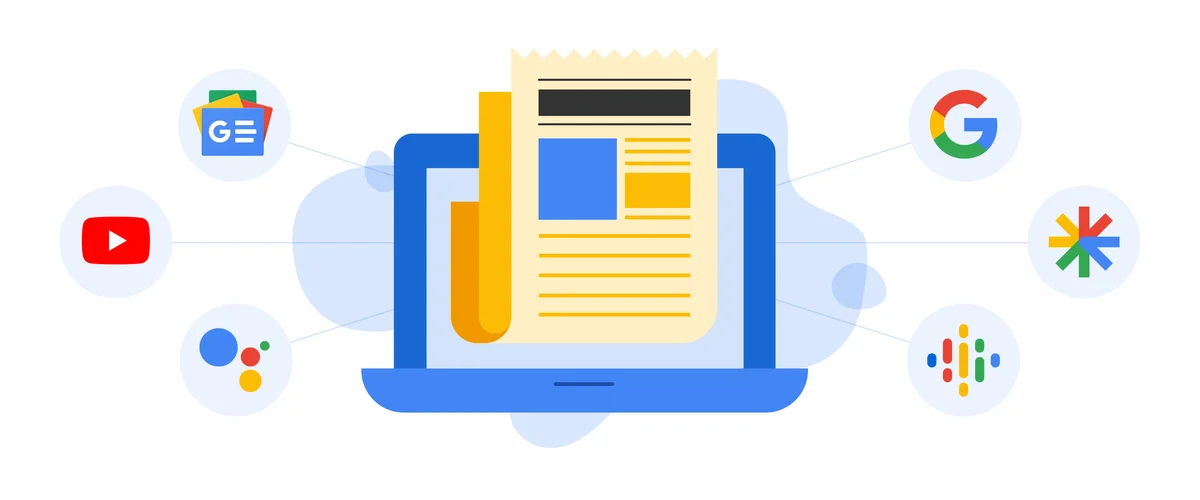 It's only been one month of the new decade so far, but it feels more like one year. 2020 has been jam-packed. We hope you're off to a fresh start - keep reading for a few highlights from January.
Supporting Latino journalists across North and South America
In partnership with the GNI, the National Association of Hispanic Journalists is kicking off a training initiative with 12 Spanish-language newsrooms in the continental U.S. and Puerto Rico. This program will include trainings aimed at strengthening journalists' technical and digital verification skills as part of the GNI's larger initiative to train journalists in all 50 states and D.C. ahead of the 2020 U.S. elections.
We're also working with Chicas Poderosas, a global community that aims to train and empower women in media, to promote female leadership in Latin American media. This partnership will help support a training week for female media leaders from 18 countries; a mediathon bringing together 100 women from the region to collaborate on journalism projects; and an online Spanish-language course on leadership for female Latin American journalists.
Sharing learnings from online video news projects
87 news organizations from around the world have been supported through the GNI YouTube Innovation Funding, which is part of our $25 million commitment to build a strong future for online video journalism. The case studies from the first of these projects demonstrate how these newsrooms have succeeded in developing their video strategy - including Le Monde's experimentation with new video formats in France, TV Asahi's development of new technology to commemorate the 2011 earthquake in Japan, and more. 

A behind-the-scenes look at The Atlantic's experimentation with episodic digital content.
Elevating and empowering the next generation of news leaders

In Paris, 85 journalism students attended a networking and training event made possible through a partnership with French non-profit La Chance. This partnership aims to support students from disadvantaged backgrounds with financial support and mentoring to help prepare them for highly competitive journalism school entrance exams.  

Journalist students attend a training event in Paris, France. Photo copyright Patrick Danino
We partnered with Poynter to help journalists from underrepresented backgrounds attend the 2020 Media Transformation Program, which is an intensive course that helps media organizations tackle challenging problems. The training focus is specific to each participant; the program is focused on driving outcomes such as reaching new audiences, increasing content engagement, developing new revenue streams, creating infrastructure to support innovation, and more.

Supporting the future of local news
33 newsrooms from around Japan attended local news events in Tokyo, Sendai, Kobe, and Fukuoka. Throughout the week, they participated in discussions related to online engagement and creating sustainable business models.

Journalists from around Japan attended a training event in Kobe last month.
In the U.K., we partnered with the Association for Online Publishing to host an event focused on building investigative and digital skills for journalism.
New technologies to help create and share news 
Steve Henn, our content strategy lead for audio news, shared more about our plans to make audio news searchable and discoverable online.
In partnership with the Solutions Journalism Network, we will be working with 12 newsrooms over the next year to develop new revenue streams based on solutions reporting. Solutions journalism helps to center stories around responses to a specific problem. These projects will explore how this reporting framework can help unlock financial opportunities for newsrooms.
That's all for January. Stay in touch through
our blog
and
Twitter
.