News Brief: June updates from the Google News Initiative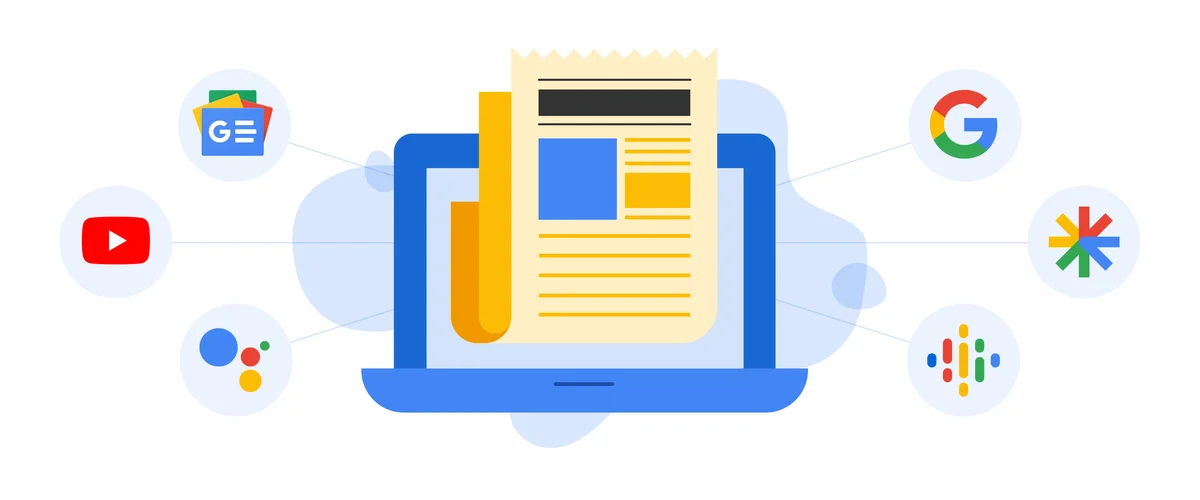 During the COVID-19 pandemic, the news community has rapidly adjusted to new working conditions and challenges. But their core mission of providing quality information remains unchanged. We're expanding our resources to help drive revenue growth for newsrooms, supporting journalists through fellowship programs and adapting online resources to help grow editorial and verification skills. Here's what the Google News Initiative launched in June.
Expanding global trainings for journalists
Over the coming weeks, we'll offer a number of free week-long training series on YouTube to help journalists grow their digital reporting skills. The sessions will be available in multiple languages and time zones. Through YouTube's live chat, journalists will be able to interact with our trainers and get answers to any questions they have on how to use our tools for reporting. 
Across Australia and New Zealand, we worked with First Draft News and the Walkley Foundation to launch live training sessions for journalists, including one in partnership with Grow with Google. We also kicked off a regional publishers pilot program aimed at supporting regional and emerging publishers in their digital transition, and appointed Neil Varcoe, our first ever Publishing Fellow. For the next 12 months, Neil will provide training and support to regional and emerging publishers across Australia and New Zealand.
To support news organizations during the ongoing pandemic, we organized a GNI training series for Southeast Asia in English, Mandarin Chinese and Malay featuring classes like Fact-Checking for COVID-19 Misinformation, Digital Tools for More Efficient Reporting and Data Journalism for Rookies. In Vietnam, we organized a dedicated webinar for more than 100 media organizations to share how our products can help support local media.
New tools and programs to boost revenue growth for publishers
We're partnering with the French Association of Online Publishers (GESTE) and Poool to support the Digital Media Review, a benchmark tool made available for free to all publishers to assist them with their revenue strategy.
In partnership with the Institute for Nonprofit News (INN), we're exploring new ways to help nonprofit newsrooms grow sponsorship revenue into a sustainable, cost-effective income source. Through the program, a cohort of up to 10 newsrooms will receive one-on-one coaching, and all 250 INN members will have access to a custom playbook that includes best practices for increasing sponsorship revenue. 
We're also working with local media organizations to grow advertising revenue through cohort-based programs. In Indonesia, we worked with AnyMind Group and PT Promedia Punggawa Satu to help seven local media organizations optimize their websites, improve their user experiences and develop revenue strategies through online advertising. In North America, we'll be working with 10up to host a four-part workshop series, sharing lessons from the GNI Ad Revenue Lab and key strategies to monetize content. The workshops will begin on July 22, and we invite all small-to-midsize news publishers to join the conversation by RSVPing on our website.
Encouraging future journalists through the GNI Fellowship program
The Google News Initiative Fellowship program seeks to bring young talent into newsrooms to help kickstart their careers in journalism. Applications are now open for the U.S. Fellowship program, created in collaboration with the National Newspapers Publishers Association, the National Association of Hispanic Publishers and the Association of Alternative Newsmedia. The fall program in the U.S. is designed to address the barriers of access that students and graduates of color face when trying to get into the industry. 
The 2020 GNI Fellowship in Europe also kicked off this week as part of our ongoing work with the European Journalism Centre (EJC). Following more than 1,400 applications, leading European news organizations across 14 countries will host 40 fellows in an eight-week fellowship. The cohort of fellows includes aspiring media professionals with a range of backgrounds in fields like journalism, design, computer science and philosophy.
Collaborating with fact-checkers to combat misinformation
The seventh Global Fact-Checking Summit took place entirely online, with more than 950 participants from more than 70 countries. Most panels from the International Fact-Checking Network's annual conference are accessible on the event's dedicated website. The Google News Initiative has supported Global Fact continuously since 2017; earlier this year the GNI also provided $6.5M to efforts fighting COVID-19 misinformation globally.
That's a wrap for June. Stay tuned for more updates, and follow along on social media and the GNI's newsletter.