News Brief: May updates from the Google News Initiative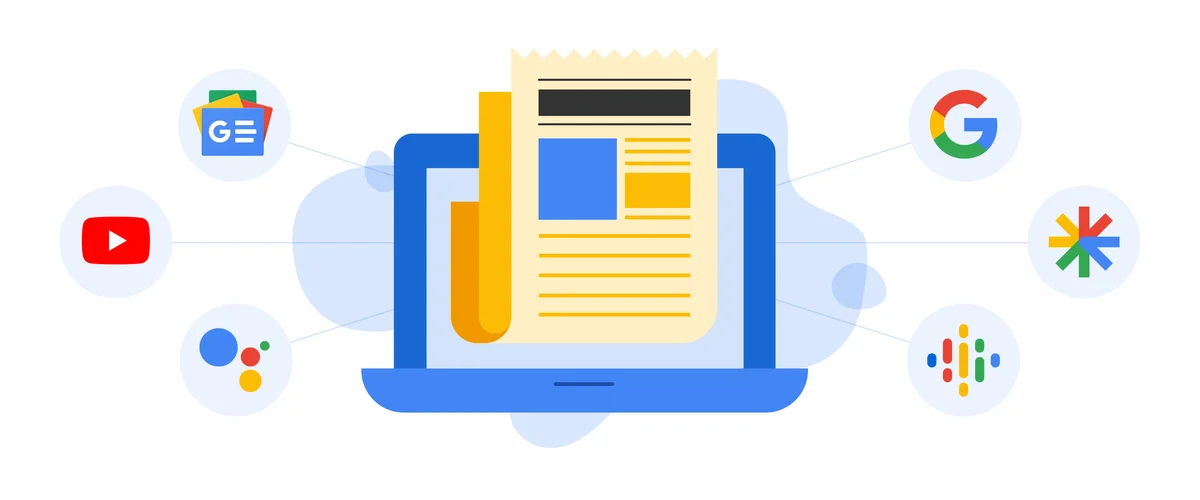 Last month, journalists around the world continued to adapt how they're providing news coverage for their communities. Through the Google News Initiative, we're working to support those efforts. 
Expanding tools for local newsrooms
Google News Initiative contributed another $2 million in funding to Automattic (parent company of wordpress.com) to expand Newspack, a fast, secure, open-source CMS that is tailor-made to the needs of small newsrooms. The renewed investment will help expand the current cohort to 100 new partners and expand beyond North America to Europe. 
Driving inclusive storytelling with LaToya Drake
LaToya Drake, one of the founding members of the Google News Initiative and our Global Outreach Lead, spoke about her leadership in inclusive storytelling through projects like the GNI Innovation Challenge. 
Building a more diverse future for journalism
The Journalism Diversity Fund, led by the National Council for the Training of Journalists, helps individuals from diverse backgrounds begin their careers in journalism. We're supporting this work through an increased annual donation.
In partnership with Neue Deutsche Medienmacher*innen, we supported the first of its kind "Diversity in Journalism" report in Germany. The study captures data and insights from 122 German newsrooms to analyze how diversity with a focus on migrant backgrounds is reflected in editorial offices and on executive levels. 
Metis program
In partnership with the GNI, Sembramedia launched Metis, a business mentoring program for women founders of independent digital media in Latin America. The program will provide specialized business mentoring for six months to 10 digital native media founders in Latin America.
Using Google tools to increase revenue
Portale Bambini, a creative art website in Italy, used News Consumer Insights to optimize ad revenue by improving reader loyalty and engagement. Tempo.co became the first publisher in Southeast Asia to use Subscribe with Google, a tool we developed to make it easier for online news readers to subscribe to publications. 
A new source of local news in Colorado
In partnership with the GNI's Local News Experiments Project, McClatchy's Compass Project launched The Longmont Leader on May 27. The all-digital news outlet in Longmont, Colo. is Compass' second site. 
The Local News Experiments Project collaborates with editorial partners to experiment with different business and operational models to share our learnings with the larger industry. In the space of a year, the team has moved to get different approaches off the ground in three very different markets. 
Sharing knowledge and skills about disinformation
Funded by Google.org and supported by the GNI, our partner FSM launched weitklick, a blended learning platform for teachers and educators to introduce the topic of disinformation to the classroom. 
Together with fact checker Aos Fatos in Brazil, we're helping to produce weekly short videos to be displayed on YouTube and other social platforms and messaging apps. 
Independent News Emergency Relief Coordination
We're supporting a new initiative chaired by the Reuters Institute for the Study of Journalism to coordinate emergency funding relief for independent media organizations.
Solutions-based, collaborative journalism 
In partnership with the Local Media Association, we're creating an inclusive journalism collaborative in Chicago, combining solutions-based journalism with business sustainability. The collaborative focuses on shared resources and philanthropic funding for a diverse mix of local publishers reporting on COVID-19.
That's all for May. Stay in touch through our blog and social.