News Brief: November updates from the Google News Initiative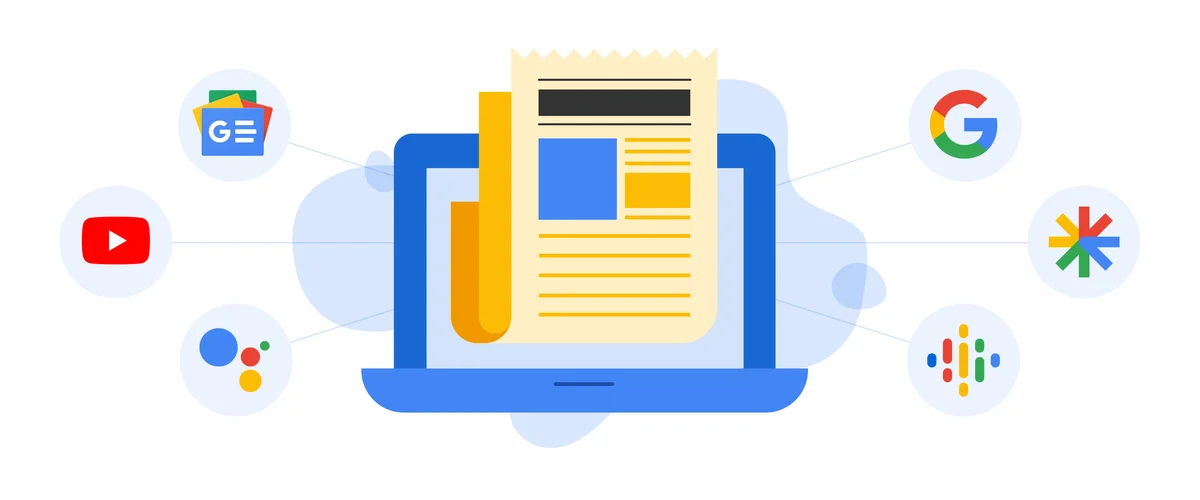 As the year draws to a close, we're spending the last few months of 2020 connecting with the global news community through virtual events. We're also sharing lessons from publishers which have grown their digital business through GNI programs, and laying the groundwork for more growth in the new year. Keep reading for November highlights.
Researching new business models in Australia through Project Kookaburra
In November we partnered with the Walkley Foundation in Australia to launch Project Kookaburra, a new business model research project. We released five webinars to help regional publishers and journalists grow their news businesses. Led by former BuzzFeed Australia General Manager Simon Crerar and Regional and Small Publisher Innovation Fund Chair Megan Brownlow, each webinar focused on a different business model, such as using audience insights to develop content. We also launched a training module and case studies for the Sunraysia Daily, Fassifern Guardian, Narrandera Argus, Forty South and York Peninsula Country Times.
Building media literacy skills in Australia and New Zealand
More than 130 journalists and students from Australia and New Zealand competed in teams over 11 weeks for the inaugural GNI/Walkleys Verification Challenge, which concluded in November. We used game design and social media to build news community engagement and media literacy skills during lockdown. To help them in the challenge, players had access to a series of short YouTube tutorials presented by AU/NZ GNI Teaching Fellow Miguel D'Souza.
News Impact Summit
In November, we ran the third and last News Impact Summit of 2020 in partnership with the European Journalism Centre (EJC). For the first time in its six-year history, the summits moved online, but this allowed us to reach an even larger audience. The three summits on Audience, Audio & Voice and Data Journalism brought together more than 2000 international and local media professionals and offered an opportunity to meet, network, learn and get inspired by others. Seventy-nine speakers conducted more than 50 sessions; you'll soon be able to view recordings on EJC's YouTube channel with subtitles in English, French, German, Italian and Spanish.
Google for Indonesia and Think Media in Malaysia
At our fifth annual Google for Indonesia event, featuring opening remarks from Indonesian president Joko Widodo, we discussed how we're supporting news organizations locally and how we help fight disinformation during times of crisis. We also organized the Think media event in Malaysia, where local publishers shared their experiences about engaging customers and using data to grow their businesses. 
Misinformation in Medicine Summit
As part of the Asia Pacific Trusted Media Summit, we worked with DataLEADS to host the Misinformation in Medicine Summit. Bringing together more than 600 journalists, doctors, technologists and policymakers from 58 countries, the event covered the global response to COVID-19-related misinformation, initiatives from social media platforms and fact-checkers, how journalists have reported on the coronavirus pandemic across Asia and potential solutions for curbing the spread of misinformation and increasing the reach of fact-checked information.
GNI Digital Growth Program expands globally
We expanded the GNI Digital Growth Program to help 80 Nigerian news publishers to grow their digital business. Through two weeks of interactive, online workshops, we covered topics like reader revenue, advertising strategy and audience development
Twenty-three  publishers have been selected for the second iteration of Table Stakes Europe, a 12-month program run in collaboration with WAN-IFRA as part of the GNI Digital Growth Program in Europe. Over the next year, participating publishers will work on making digital business models more sustainable.
GNI Subscriptions Labs help publishers grow reader revenue
GNI Subscriptions Labs are designed to help publishers strengthen their digital subscriptions capabilities and grow their reader revenue. 
A new GNI Subscriptions Lab, launched in partnership with the Local Media Association and WAN-IFRA, will involve 13 news publishers in North and Latin America. The lab will help participants develop sustainable consumer revenue strategies guided by the curriculum and best practices from the Digital Growth Program.
The first European Subscriptions Lab recently concluded with eight participating publishers. The lab was developed in partnership with FT Strategies and the International News Media Association (INMA), and results are publicly available through a report that details best practices for growing digital subscriptions. 
That's a wrap for November. Stay in touch through our newsletter and on social media.