News Brief: September updates from the Google News Initiative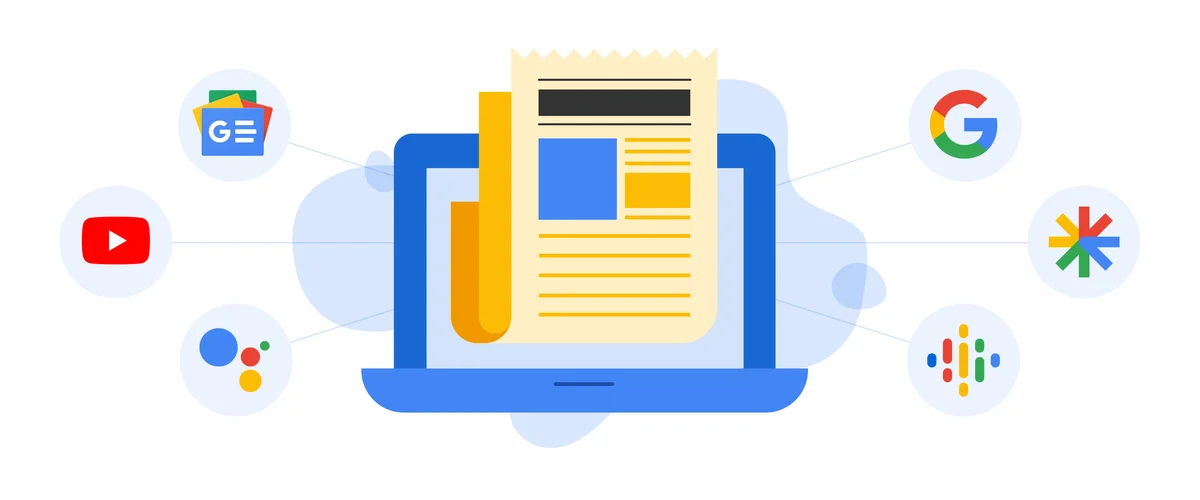 This month, we're connecting virtually with members of the news industry through workshops and events to help drive digital growth and innovation. As students head back to school, we're partnering with local organizations and educators to help young people separate fact from fiction online. We're also working with our partners to develop new resources for local news. Read on for September updates.
Free online reader revenue workshops
Through the GNI Digital Growth Program, we'll be running a series of workshops focused on reader revenue in Asia Pacific, North America, and Latin America throughout October and November. Sign ups are open now and workshops will be available in five languages: English, Portuguese, Spanish, Japanese and Korean. 
Helping students to navigate information online in Latin America and Germany
We launched True/False, a site for young people to learn about misinformation through an interactive game. The project is carried out in collaboration with Red/Acción, SocioPúblico and UNICEF. The game allows students to learn how to identify fact from fiction online, and the site includes free classroom guides that teachers can use throughout Latin America.
In partnership with DIE ZEI in Germany, we launched ZEIT für Lehrer, a learning platform for educators to help students identify misinformation online. We also ran the first of its kind Zeit für Lehrer Unconference, a virtual event with more than 200 educators. We tackled topics such as resilience, disinformation, cyber mobbing and a digital future of education.
News Impact Summits go virtual
October marks the start of this year's News Impact Summits, organized in partnership with the European Journalism Centre. For the first time in its six-year history, the events will be moving online, but our core objective stays the same. We want to help build a community of international and local media professionals and offer an opportunity to meet, network, learn and get inspired by others. The three summits are free to access and will focus on Audience, Audio & Voice and Data Journalism. To register and learn more, visit newsimpact.co.  
Participants selected for the Asia Pacific Subscriptions Lab 
Eight publishers from Cambodia, India, Indonesia, Japan, Malaysia and Taiwan were selected to join the GNI APAC Subscriptions Lab. The Lab is developed in partnership with FTI Consulting and WAN-IFRA and draws on FTI Consulting's expertise in helping global news publishers develop successful digital subscription businesses, and WAN-IFRA's network of member news publishers.
Fostering innovation in Latin America
We selected 15 journalists from 13 digital native newsrooms and 11 countries to be part of the Innovation Workshop for Journalists in Latin America, offered by Mario Tascón and Fundación Gabo. The workshop focused on topics related to innovation, narrative, monetization and technology. Participants also engaged in a series of one-on-one mentoring sessions. 
Building a stronger future for publishers in Malaysia and Indonesia
We organized Think Media by Google in Malaysia, an event to help Malaysian news publishers familiarize themselves with Google tools, from News to Ads. We also featured our Google News Initiative work with Innovation Challenge recipient Malaysiakini. We also organized the third event in our Google for Media series in Indonesia, around the theme "Building an online audience," showcasing our work with KG Media, Tempo Media Group and KapanLagi Youniverse, three of the biggest Indonesian media groups.
New resources to support local news 
Vox Media's partnership with the GNI to launch Concert Local, an ad network that brings together a collection of trusted local news publishers for marketers, recently published research with Nielsen on "Why Supporting Local Journalism Is Good For Business." The research underscores the opportunity for marketers and includes insights, such as local news sites providing an incremental audience reach of 38 percent versus national media properties. In addition, the study features data on how including local news sites as part of an ad campaign could significantly improve the performance of the campaign.
That's all for September. Follow along on social for more updates.