Sirius: A publishing system for Le Monde and beyond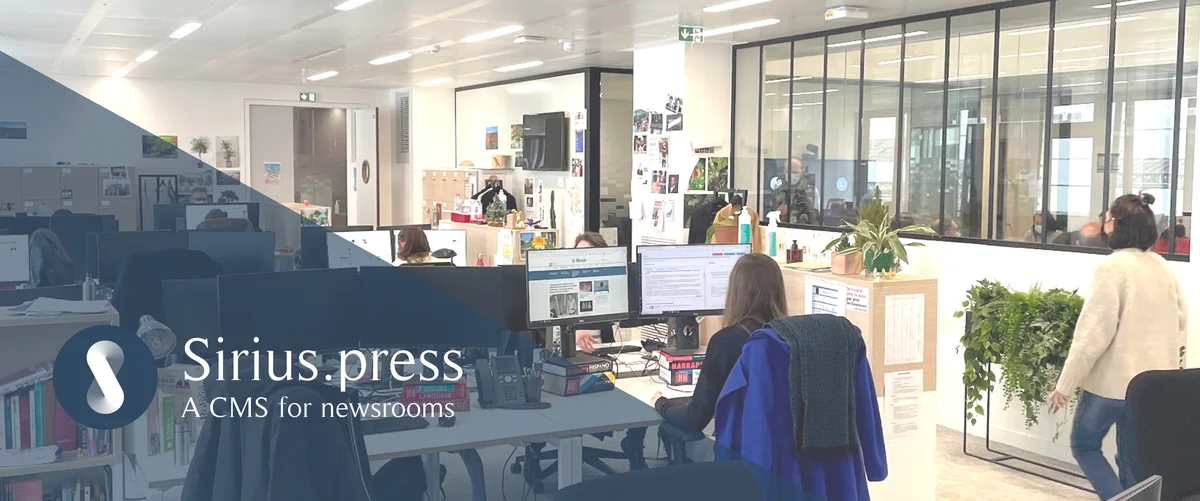 Editor's note from Ludovic Blecher, Head of Google News Initiative Innovation: The GNI Innovation Challenge program, inspired by the European DNI Fund which went before it, is designed to stimulate forward-thinking ideas for the news industry. The story below by Sacha Morard, CTO of Le Monde Group, is part of an innovator series sharing inspiring stories and learnings from funded projects.
Le Monde's founder, Hubert Beuve-Méry, used the pen name "Sirius" when writing articles about the French resistance during World War II. The name is believed to have originated from a misspelling of the word "serious." So when our team at Le Monde, one of the main French national news outlets, needed a content management system to handle the creation of both print and digital content, we gave a nod to our history and launched Sirius: a serious platform to take the newsroom into a digital future.
The editorial staff of Le Monde conceived and designed Sirius after they discovered there was no software on the market that would truly fit their needs to manage content internally for both a print newspaper and digital channels. The editorial staff then worked with our team of 100 developers to create the new system with funding through the Digital News Innovation (DNI) Fund, a part of the Google News Initiative.
As software development isn't generally a day-to-day part of the newspaper's mission, we've ended up with something like a startup within the newsroom. The team is composed of a product manager, two product owners, a technical lead, a designer and several developers. Also, for each project and each feature, we identify editorial experts. As a result, members of the newsroom participate in all the development phases of Sirius, from story mapping of a feature through the validation of mock-ups and user testing.
News organizations don't buy a content management system like one would buy milk at the grocery store. It requires a lot of thought, and above all, it requires the organization to be ready for change. Sirius helps editorial teams make their digital transition, because it allows them to organize editorial staff around both print and digital products in a content agnostic way.
Word soon got around about what we were building, and that sparked interest from within the Le Monde Group and now L'Obs, Télérama and Courrier International also use Sirius. We have also developed partnerships with several other news organizations, such as with the Swiss newspaper Le Temps and the sports paper L'Equipe.
Our partnerships start with us meeting the editorial staff to study their processes and tools. The objective is to understand how to set up Sirius to meet the needs of the client's editorial staff. Then we accompany the editorial staff in the configuration, and the creation of technical interfaces between the different systems (print, web, mobile, push, social networks). Once everything is set, we proceed with the training, a crucial step to get everyone on board.
Sirius also includes other tools like Forecast, a data collection system for editorial use. Forecast delivers, for example, information about the likelihood that an article will be read and whether it will potentially lead a reader to become a subscriber. Capping is another feature that allows the publisher to limit how many people can share subscriber accounts, thus increasing the value of the digital subscription.
The development of Sirius is an essential engine for our digital growth and is also a system that has proven itself across several different publishers. Thanks to the data present in Sirius, the marketing team can analyze publication times, traffic and conversions generated, and make recommendations. When marketing and editorial worked together on the best timing for publication, the average traffic per article jumped 154% between 2018 and 2021. We have also significantly raised the number of people who become subscribers per article within this timing publication section, with a 356% increase.
Hubert Beuve-Méry could never have imagined how the name Sirius would live in the future when he signed articles during World War II. But our news staff resurfaced it to honor the newspaper's past, while bridging a path forward in the digital age.