Seeking journalists who want to start something new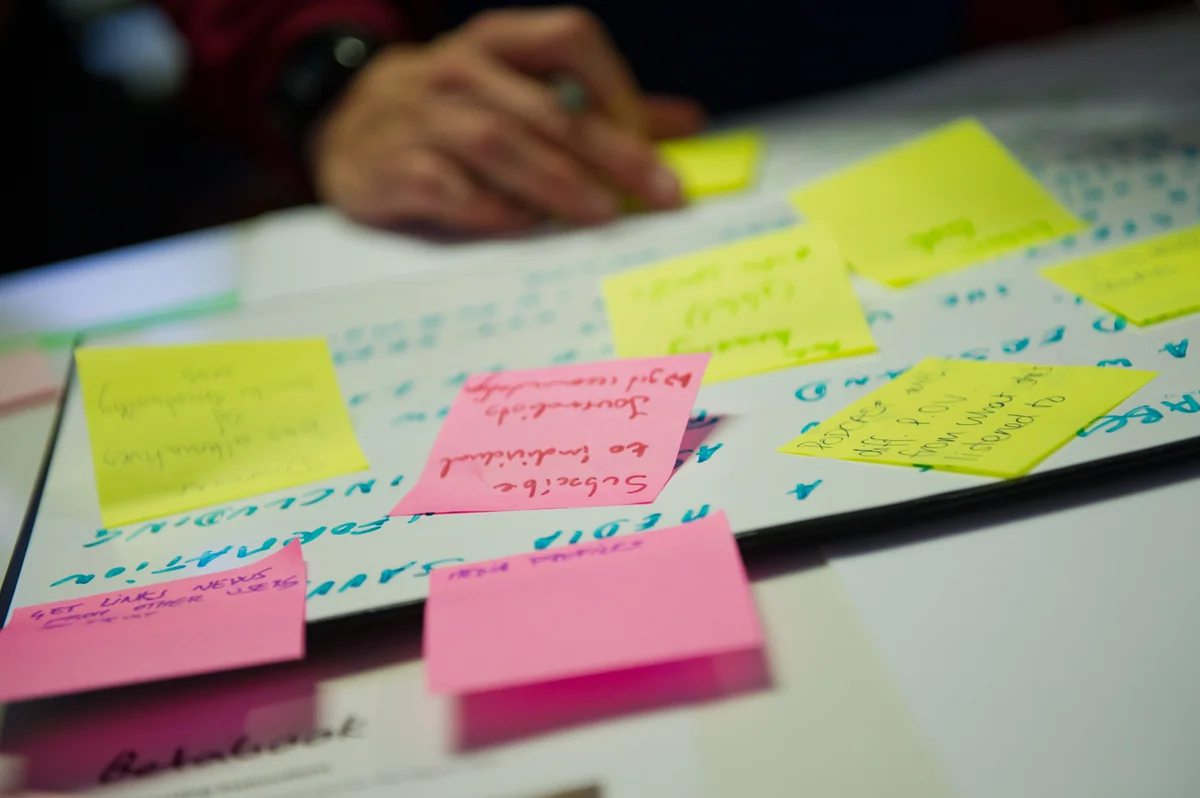 Megan Raposa felt torn.
She enjoyed the routine of her reporting beat at the local paper. But she wanted to build something new -- a news startup that would better serve her neighbors in Sioux Falls, South Dakota. Raposa was ready to become a journalism founder. She just wasn't sure how to start.
Megan applied and was accepted to the Google News Initiative's Startups Boot Camp, which provided her with the training, support and funding she needed to launch her email-focused digital startup, Sioux Falls Simplified. Five months later, Sioux Falls Simplified has continually grown its audience, earned local advertising revenue and even converted new members who support its mission.
Applications are officially open for the 2021 GNI Startups Boot Camp. We're looking for our next group of aspiring journalism entrepreneurs to mentor every step of the way as they turn their ideas into real businesses.
During Megan's eight-week stint in the 2020 GNI Boot Camp, my team and I supported her journey as a founder through a real-world practical curriculum, relevant case studies, weekly one-on-one coaching, and support from peers working toward similar goals. 
"[Through the Bootcamp,] I learned that there is an appetite for another news option in my community, and I can be the person to provide that," Megan says. "I don't have to sit and ride out the sinking ship of the local newspaper, watching desks empty year after year."
Megan isn't the only success story among the 24 teams in the program, of course. Bria Felicien's newsletter, The Black Sportswomen, has grown the newsletter's subscriber base to a size that results in a steady stream of people choosing to support the project financially. Annelise Pierce's project, Shasta Scout, has broken important local stories and recently incorporated as a non-profit newsroom. Luke Baumgarten launched RANGE to cover local issues and has already grown past 1,000 email newsletter subscribers, 100 of which are paying. And Camille Padilla Dalmau's publication, 9 Millones, recently raised a five-figure sum in less than 48 hours from readers. The list goes on.
If you're a journalist who's ready to start a new project, we're here to help. Your launch team includes experienced coaches, the entire LION Publishers staff and LION News Entrepreneurs community, as well as the team at the Google News Initiative. When you join the Bootcamp, you benefit from the collective experience and wisdom of founders who have very likely faced the challenges you're about to face yourself. You'll also benefit from a curriculum based on the GNI Startups Playbook, published in partnership with some of the leading practitioners and thinkers in the entrepreneurial news space, as well as an official LION Publishers membership.
The first step, however, is to apply.
Applications are now open to U.S. residents for the fall 2021 Boot Camp. The U.S. program will run from September 7 to November 5, 2021 (with a one week break) and aims to accept 24 projects. The application window opens today and closes Sunday, August 1 at 11 p.m. PT. To get a better idea of the types of projects we think are a good fit, read our detailed FAQs and join one of our upcoming live Q&A sessions.
Later this year, we'll also open applications for our first Startups boot camp dedicated exclusively to Canadian founders. The Canadian boot camp will be custom-designed to address the realities of starting a business or non-profit journalism project in Canada, addressing country-specific questions like tax status, business registration, legal preparedness, and the Qualified Canadian Journalism Organization Designation. We will also look at ways to strengthen Canada's media ecosystem by tackling issues like diversity and how to increase support for Canadian communities currently under-served by news.
As someone born in Toronto General Hospital, who spent childhood summers with family in Quebec and Nova Scotia, and later working for a startup newsroom in Vancouver, the opportunity to bring the Boot Camp to Canada is a real honour.