Our Startups Lab will coach aspiring news entrepreneurs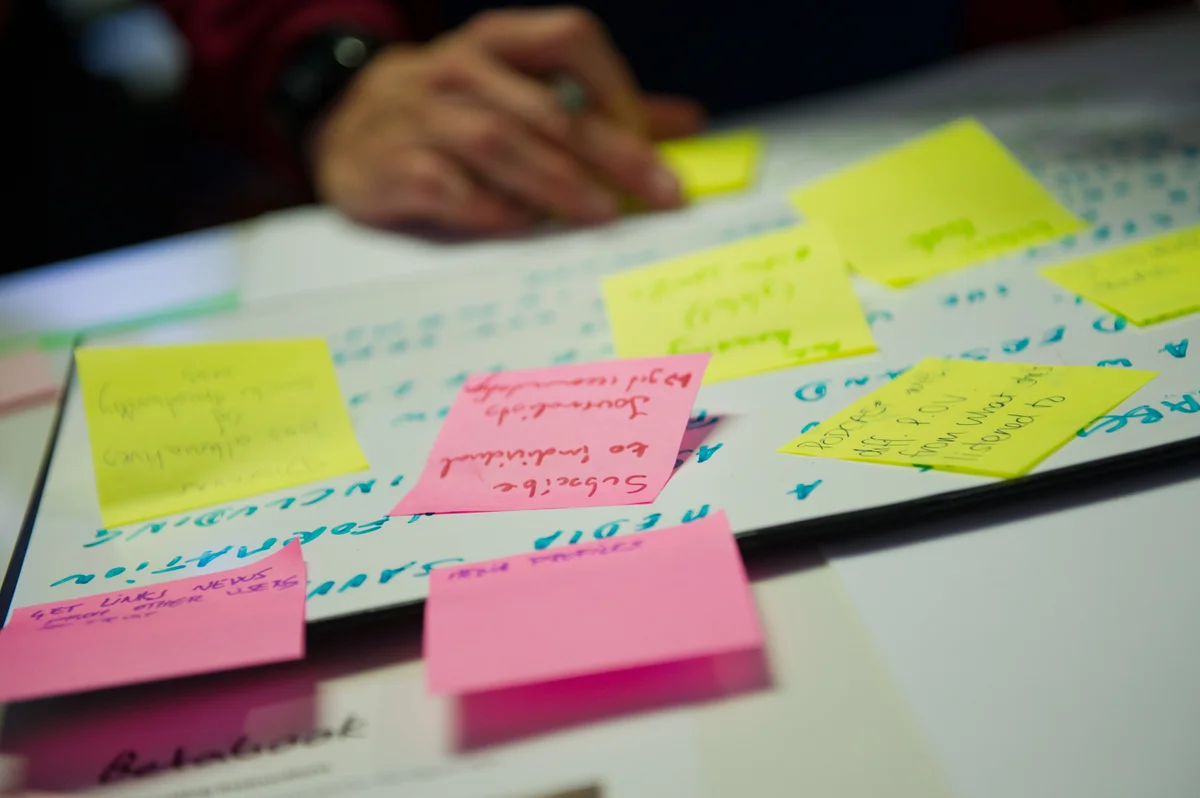 The opportunity was obvious to me: I wanted to create an email newsletter that explained complex stories to help readers make sense of what was happening in their city. So my cofounder and I created a Google Slides presentation outlining our intended audience, editorial mission and back-of-the-napkin budgeting. Our next steps? Those weren't so clear.
That was nearly four years ago, and after bumbling my way through launching the project, I knew there needed to be a better support system for future aspiring entrepreneurs. Since joining Local Independent Online News (LION) Publishers, an association with nearly 300 U.S. and Canadian-based news businesses, I've talked with dozens of our members who at some point also thought to themselves, "OK, now what do I do?"
That's why LION Publishers has partnered with the Google News Initiative to launch the GNI Startups Lab, a program that will help aspiring news entrepreneurs in the U.S. and Canada prove there is a need and audience for their idea, build their news product and set their business on the path to sustainability. 
Even as local news publications continue to shrink or even shutter, we see readers' appetites for trustworthy news reporting only growing. We want to support our existing members, and along with the GNI, help create digital news startups. In particular, we want to create outlets for underserved communities that have not historically seen themselves reflected in their local news.
Today we're opening applications for the first phase of our program: an eight-week, fully remote boot camp that includes live online classes, one-on-one coaching and peer learning. The boot camp will be led by advisor Phillip Smith, who has helped many media startups shape and launch their businesses through the Journalism Entrepreneurship Training Co. 
Upon graduating, boot camp participants will have either launched or further developed their news offering. They will be able to provide a realistic revenue forecast for the next six months to three years, know how to execute on a set of three-month objectives and have a deeper understanding of how the project will serve their audiences' needs. 
The GNI Startups Lab will also collaborate with Project Oasis, a GNI-funded research project that is studying how digital news startups in North America can succeed, and will share resources like our Starter Pack with templates and guides to launch a local news business.
We'll be accepting up to 24 teams of U.S. and Canadian-based entrepreneurs who have identified a community's need for better news and want guidance on how to either launch or further develop a recently launched news business. Maybe that's a podcast covering a city government or a site with in-depth reporting on local immigrant communities. We want to know what entrepreneurs think their communities need. 
Also, while we expect participants to commit to their startup over the eight-week boot camp, we've designed the program to accommodate those who need to continue to work a full-time job. 
We are especially interested in applications from entrepreneurs who are underrepresented in media and/or driven to serve underrepresented communities. While we will prioritize entrepreneurs focused on a geographically-based community, we will also consider applications that cover a single topic instead, like Chalkbeat, The Plug or Grist. 
As part of the GNI Startups Lab, we'll also be creating an online community of practice and peer learning open to anyone interested in journalism entrepreneurship. Sign up on our website to receive more details.
Phase two of the GNI Startups Lab, launching later this year, will offer boot camp graduates and other entrepreneurs a six-month opportunity to learn the fundamentals of operating a journalism business and receive peer mentorship, with the goal of developing loyal customers and recurring revenue. 
The GNI Startups Lab provides critically needed opportunities for passionate news entrepreneurs who care deeply about serving their communities. We look forward to introducing the world to their journalism projects in the coming months.