How early-stage news publishers achieve sustainability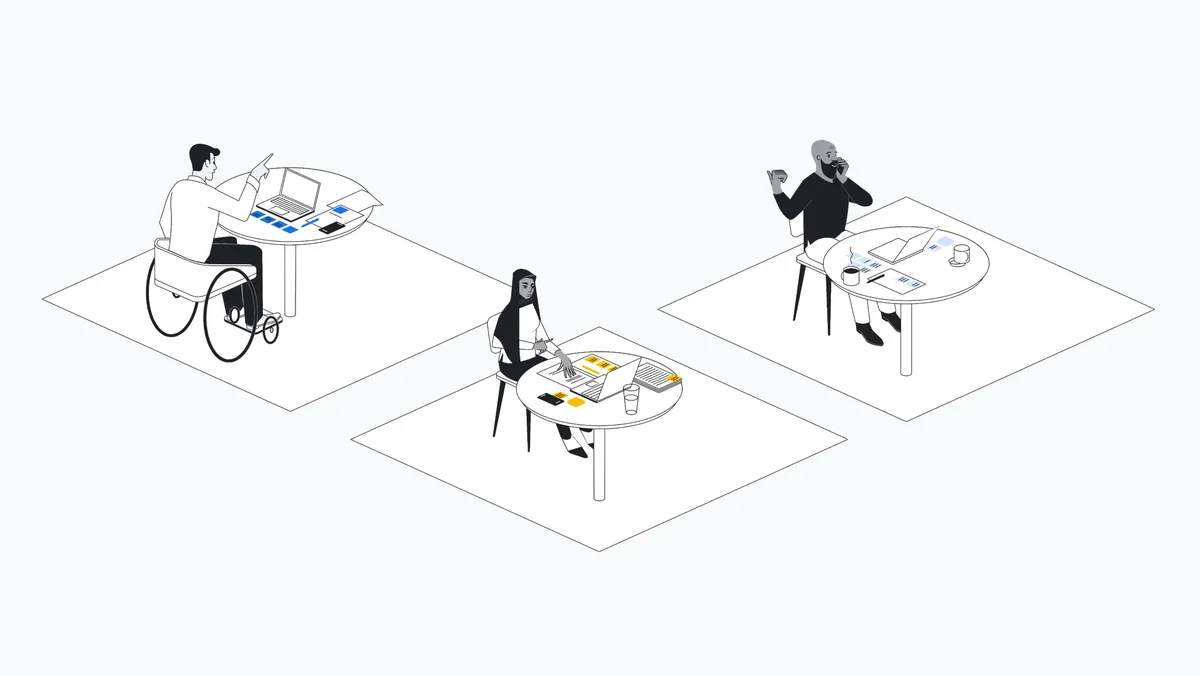 In December 2020, the Google News Initiative and LION Publishers launched the first-ever GNI Startups Lab in North America. By March 2021, 10 early-stage publishers had been selected to partake in an intensive, six-month accelerator program, during which they received coaching and financial support to help their businesses become more sustainable.
Today, we're sharing a comprehensive report on this cohort of the GNI Startups Lab which documents everything that we learned during our time together, including the new strategies that digital publishers are using to build their businesses and connect with their communities.
Over the course of the Lab, it became clear that sustainability for independent news businesses lies at the nexus of financial health, journalistic impact and operational resilience. Many of the participants made terrific strides in making their businesses more resilient for the long-term:
Amy Duncan is the founder and publisher of the Indianola Independent Advocate (IAA) in Central Iowa. A former Des Moines Register executive, Amy focused on improving her bandwidth as a founder, which meant learning how to develop operational workflows so that she can expand her team. Taking the advice of her dedicated Startups Lab coach, Amy added two part-time employees to IAA's payroll. Expanding her team freed up more of Amy's time to make crucial improvements to IAA's digital advertising system and to explore adding programmatic ads to the website. "Before this program I didn't realize, or accept, how much time I need to be spending on the business side. We'd been getting by on running subscription and revenue efforts when I felt like it, but I now know that I need to spend a large percentage of my time focused squarely on the business side."
Kara Meyberg Guzman has always been passionate about local news, even selling her car to help launch Santa Cruz Local in 2019. But it was not until recently that Kara realized the need to measure success beyond revenue and membership growth. Each team member now tracks their mental and emotional health and discusses the results at a weekly meeting. Measuring staff health led Santa Cruz Local to redistribute work among their team members and to implement a company retirement plan for full-time employees. "Through the GNI Startups Lab, I've learned that operational resilience — an ability for our team to work together to achieve shared goals, without burnout — is equally important," Kara said. The Lab also helped Santa Cruz Local cultivate an experimentation mindset across all aspects of the organization, including implementing quarterly OKRs. "We learned how to divide tasks, build staff capacity, set measurable goals, track our progress, make room for small experiments, and say no to things that distract us from our purpose. Our team is so much stronger than we were a year ago."
Wausau Pilot & Review founder Shereen Siewert was concerned about the lack of news produced for and consumed by the large Hmong community in Wausau, Wisconsin. With support from her coach, Shereen developed an outreach strategy to help Wausau's journalists to connect with the local Hmong community, including distributing surveys and in-person booths at local community events. Wausau grew their monthly non-English speaking audience by more than 20% during the Lab, and is building deeper connections with this historically underserved community. "Participating in the GNI Startups Lab was a game-changer for us. We left the program feeling much more confident about our sustainability and learned so much from our colleagues along the way."
GNI Startups Lab's founder teams
We are grateful to the 10 participating publishers of the North American GNI Startups Lab, both for their deep engagement with the program and for so generously sharing their learnings with the wider digital news ecosystem. This body of knowledge is already helping to power ongoing GNI Startups Labs in Europe, Hispanoamérica and India, and we look forward to announcing additional installments of the program in 2022.
In addition to the Lab Report, today we're also sharing the results from the GNI's inaugural GNI Startups Pitchfest, in which graduates from the North American cohorts of our Startups Lab and Boot Camp were invited to compete for additional funding. Nine Startups pitched a new experiment or initiative that could make their businesses more sustainable to a jury comprised of GNI and industry leadership. Congratulations to our winners:
Annelise Pierce, Shasta Scout: Launching an innovative community engagement project to build trust, deepen coverage, and broaden readership
Travers Johnson, Queerency: Creating a video ambassador program for content creators to produce smart, engaging, and viral-focused videos
Megan Raposa, Sioux Falls Simplified: Developing a "Welcome Guide" to introduce new readers to the publication along with helpful content about local government, schools, resources and culture.