The biggest lesson from a local news startup: listen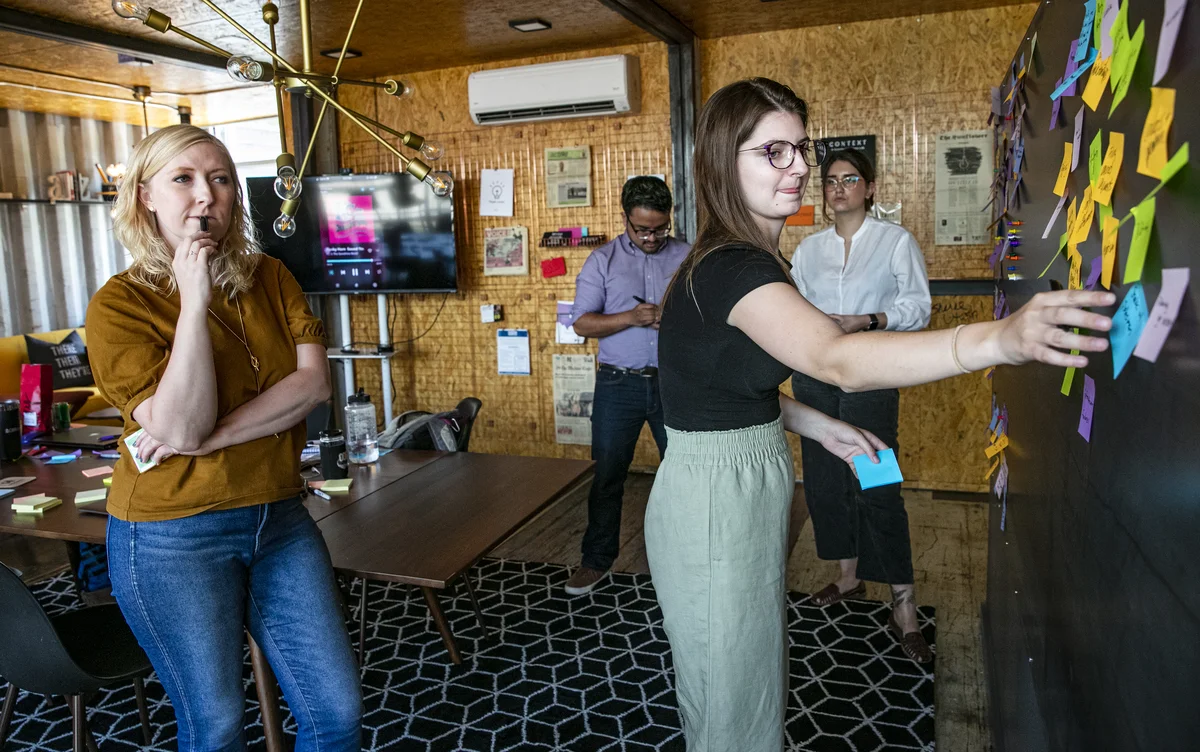 Editor's note from Ludovic Blecher, Head of Google News Initiative Innovation: The GNI Innovation Challenge program is designed to stimulate forward-thinking ideas for the news industry. The story below by Kelsey Ryan, founder and publisher of The Beacon, is part of an innovator series sharing inspiring stories and lessons from funded projects.
When I first started thinking about launching a digital news startup for Kansans and Missourians after getting laid off in 2018, I envisioned an investigative-only outlet. But that's very different from how The Beacon looks today. Now it's better, and here's why.
After spending most of my career in for-profit newspapers, I thought "audience" was just about clicks and search engine optimization. It felt lacking in meaningful community connection. So when I was in the early phases of designing The Beacon — and building the confidence to do it — I grabbed coffee with a former colleague, who gave me the right advice at the right time: Stop talking to other journalists and start talking with people in the community about what they want in local journalism.
It sounds so obvious now, but suddenly it clicked. If we were to create a sustainable and public-serving news organization, we needed to talk to our community early and often. So we did. And that person who told me to stop talking to other journalists, Jennifer Hack Wolf, became The Beacon's first employee, made possible with funding through the Google News Initiative Innovation Challenge.
A participant in a community news listening event tells The Beacon's Audience Development Director Jennifer Hack Wolf what's missing in local news.
Our work to define and engage our audience for long-term sustainability includes a mix of qualitative and quantitative research, and an experimental approach.
What we have learned in this process is you can't be all things to all people. But you can meet the news and information needs of segments of people in your community who want more than what they're getting now. Here are some ways to do this work:
Tabling at community events: Set up a booth or table with information about who you are and have an interactive activity where people can engage with you or provide feedback on a specific concern or topic. Candies or treats encouraged.
Surveys: There are lots of free survey tools, including Google Forms. Try to keep surveys short and to the point, and don't use leading questions. Always have an open-ended section where people can put their own feedback.
Community listening sessions: In-person or virtual events with a third-party facilitator allow people to discuss two or three open-ended questions, spending 15-20 minutes going deep on each one. It's important to just listen — don't get defensive or try to pitch people about who you are or what you're trying to do.
Meet people where they're at: Explore collaborating with other community partners on things like focused private online groups or pop-up text messaging campaigns to connect with new people in new ways and expand the pool of perspectives.
It turns out when we started talking to people, they told us they didn't just want investigative reporting, like I had initially envisioned. Investigative journalism was important to them, but not the end-all, be-all. We found a big opportunity in solutions journalism and data journalism when people told us they wanted context: How did we get here? What are the trends? And they wanted to be more civically engaged: How can we get involved? How can we make change? How are other communities solving similar problems?
We had nearly 1,000 respondents to our initial surveys and found those people who attended our events (in person or virtual) were far more likely to become subscribers to our newsletter. By partnering with or interviewing people from established organizations with their own large audiences, we were able to grow our subscriber base because those organizations shared the event. 25% of our current 7,000 subscribers learned about us through this activity. We also found about 10% of our newsletter subscribers in the first year of publishing went on to become paying donors, with either one-time gifts or recurring monthly gifts. For recurring donors, $15 a month is our most popular level of giving.
After more than a year and a half, we feel like we've only just scratched the surface. But we're already applying these concepts to our second newsroom in Wichita, Kansas, building on what we've learned and exploring ways we can take this work even further so we can truly be a sustainable, community-oriented news organization for years to come.