The Matchup will change the way you get sports news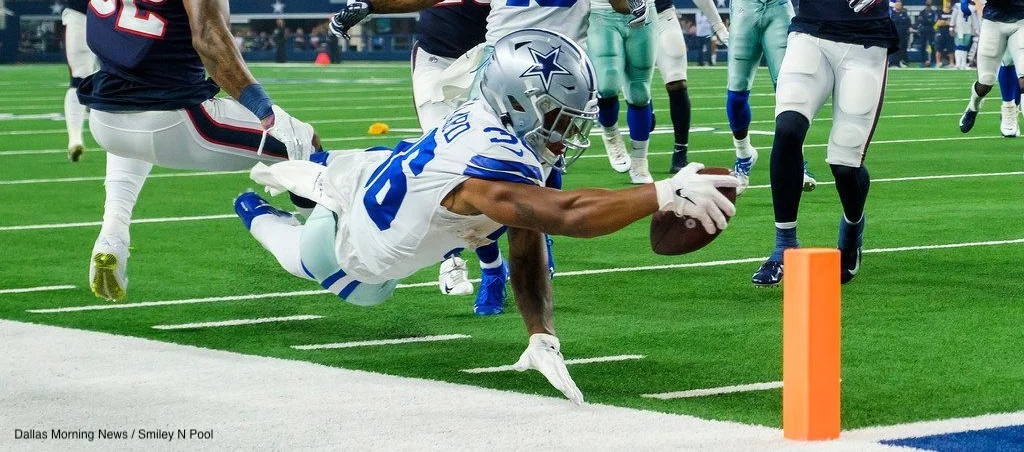 Almost two years ago, our friends at Google challenged the Local Media Consortium (LMC) to come up with a "moonshot"—a project that would be big and game-changing and maybe even a little outside our comfort zone. Gathered in a conference room in New York, a dozen of us pitched 100 ideas, but only one was compelling enough to hold on for two years of planning and negotiation. 

That idea, which had the pet name "Sportsball" for most of its infancy, is now launching as The Matchup, with the best sports content from local media outlets all over the U.S., covering professional and college sports with depth and hometown insight. The LMC will run the project, with support from the Google News Initiative.
Overall, the concept was born out of the notion that in order for local journalism to thrive, individual news organizations must lean into creating content and product experiences for our readers that is both unique and differentiated, and that we might need to collaborate with each other in the process. Sports is a huge user need and newspapers excel in that area—nobody covers the Dallas Cowboys (or Mavericks, Rangers or Stars) like The Dallas Morning News. The same is true all over the country, but it is prohibitive to subscribe to fifty different sites to get that depth of coverage. In February we worked with NewsCatalyst to gather product leaders from a half-dozen media companies to hammer out designs and functionality for a product that would solve that problem.
Here's how The Matchup works: Initially, when reading about an upcoming game on your hometown news site, you will read stories from the opposing team's local site too. If you want to read stories from the opposing team's site, you won't have to subscribe to their local news outlet to do so.  We're achieving this by using AMP, along with a framework from our friends at Distributed Media Lab. 
Soon, while continuing the content share, we will also launch a destination site specifically for The Matchup, which will showcase local sports news and columns covering all major pro and college teams in the United States and Canada. The site will be free to anyone with a subscription to a participating local news site—and that will be the only way to access the wealth of information at The Matchup. You'll be able to follow specific teams, leagues and players with a customized daily dashboard.
The Matchup will be a part of existing sports pages on member sites and will have its own site in early 2021.
Together, LMC member sites account for 78 million sports readers, an audience third only to Yahoo! Sports and ESPN. Now, with a single subscription to a hometown news site, subscribers can access sports coverage from local beat writers who know the teams best. And we hope that other avid sports fans will join us by subscribing locally.
This is an unprecedented collaboration between local media companies big and small. When we first came up with the idea, the top objection was that we wouldn't be able to gain enough participation to make it work. (And that's not a new objection: In the mid-1990s, I pitched a national network of restaurant reviews for local magazines—-but it fizzled when publishers couldn't even agree on where to go to dinner to discuss it further.)
We believe we've solved for much of the typical problem of bringing publishers together by working with the LMC and Google to bring people together, by not centralizing the product with any single media company and by ensuring that all the financial benefit goes back to the hometown publishers. All subscription revenue goes to the local companies, and any profits made off of sponsorships will be shared back as well. This means fans can feed their jones for sports while feeling good about supporting critical local public service journalism. 
Obviously, the pandemic has put a crimp in sports schedules, but it has only whetted the appetites of fans for more. When we're all back together cheering the home team and razzing our rivals, The Matchup will put you in the front row.