The Oaklandside aims to amplify community voices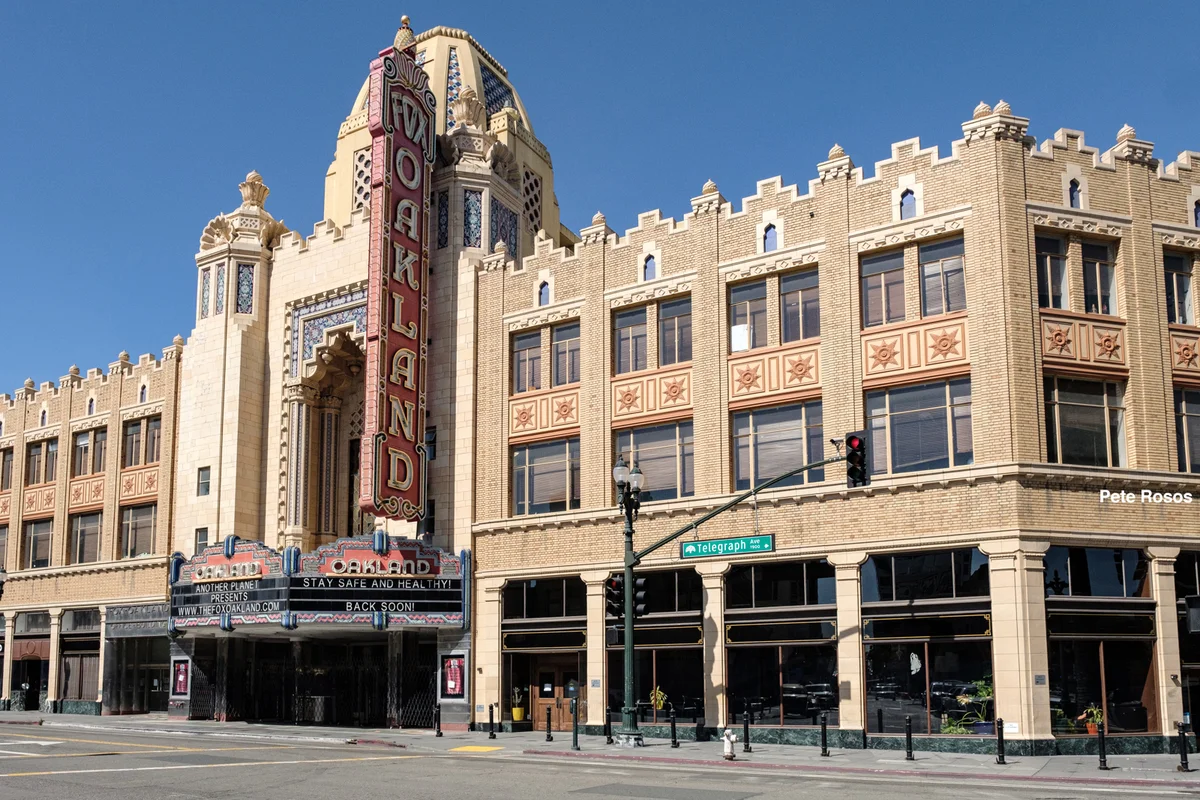 Five years ago, when I was last living in Oakland, some neighbors of mine were living through the nightmare of eviction. As a number of us on the block tried to help them secure safe and decent shelter, I remember feeling profoundly frustrated at the way many journalists—including me—tended to approach crises like the one roiling our block and huge swaths of the city.
I had read gripping, poignant news reports about evictions in Oakland and beyond. They included photographs of stuffed animals in trash bags and children's clothes kicked to the curb, and heart-wrenching quotes from people who didn't know where they'd sleep that night.
Such stories can absolutely be worthwhile. But they're largely assigned, reported and published with readers like me in mind, who are people unlikely to experience the trauma firsthand. I wondered what more newsrooms could do for and with Oaklanders living through some of the hardest days of their lives, beyond writing stories about them.

That brings me to today. I'm honored and humbled to have returned to Oakland to build and lead the team now launching The Oaklandside, a nonprofit news outlet wholly dedicated to serving local information needs, amplifying community voices and investigating systems in and for Oakland. We believe all Oakland residents deserve access to more in-depth reporting, perspectives and information resources to help them better understand, enjoy and impact this beautiful city. 
Our seven-person newsroom is launching in a time of fierce local and national pushback against deep-rooted systems of persecution and injustice aimed at Black Americans. The Oaklandside will bring informed perspectives, deep context, historical research and an equity lens to its coverage of police brutality and mass criminalization in Oakland and beyond.
Our organization is built on a strong foundation of listening. Since late summer 2019, we've been asking a wide range of Oaklanders about the journalism they want to see more of in their city—and how they might work with us to create it. We heard a deep desire for more journalism that reflects the beauty and value Oakland residents see in their communities. Oaklanders also asked us to report on "systems," not just "symptoms," and to center the voices and expertise of people directly impacted by policy. We also received countless messages about the importance of building a newsroom and a pool of contributors that reflect the diversity of the communities we aim to serve.
Over time, key decisions about the development of our newsroom—from which beats we cover to our hiring processes to our name—have been based on this input we've received from hundreds of community members through in-person conversations, live events and a digital survey.
The Google News Initiative's Local Experiments Project provided initial funding for The Oaklandside and is providing technical and product expertise. The Oakland team is collaborating with the GNI team to develop and share with the wider journalism industry what we learn about business and operations. Google does not have involvement or influence on any aspect of our editorial work.  
The Oaklandside's community-centered approach and commitment to reporting for underserved local communities, not only about these communities, is guided by the work of a number of other civic journalism organizations in the Bay Area and around the country. These include El Tímpano—who we're partnering with to serve Spanish-speaking communities in Oakland—and Oakland Voices, City Bureau in Chicago and Outlier Media in Detroit, plus many others. We're grateful to the leaders and educators at these organizations for sharing their insights with the world.
The Oaklandside is part of Cityside, a newly formed nonprofit that is also parent to pioneering independent news outlet Berkeleyside. The Oaklandside, like Berkeleyside, aims to be additive rather than competitive within the local media ecosystem in which it operates, and will seek to respectfully partner with others who already serve the information needs of people and communities across Oakland. 
We'll be sharing regular updates as we grow The Oaklandside, and invite you to sign up for our newsletter to stay informed and get involved.