A new literacy tool promoting inclusive LGBTQ+ language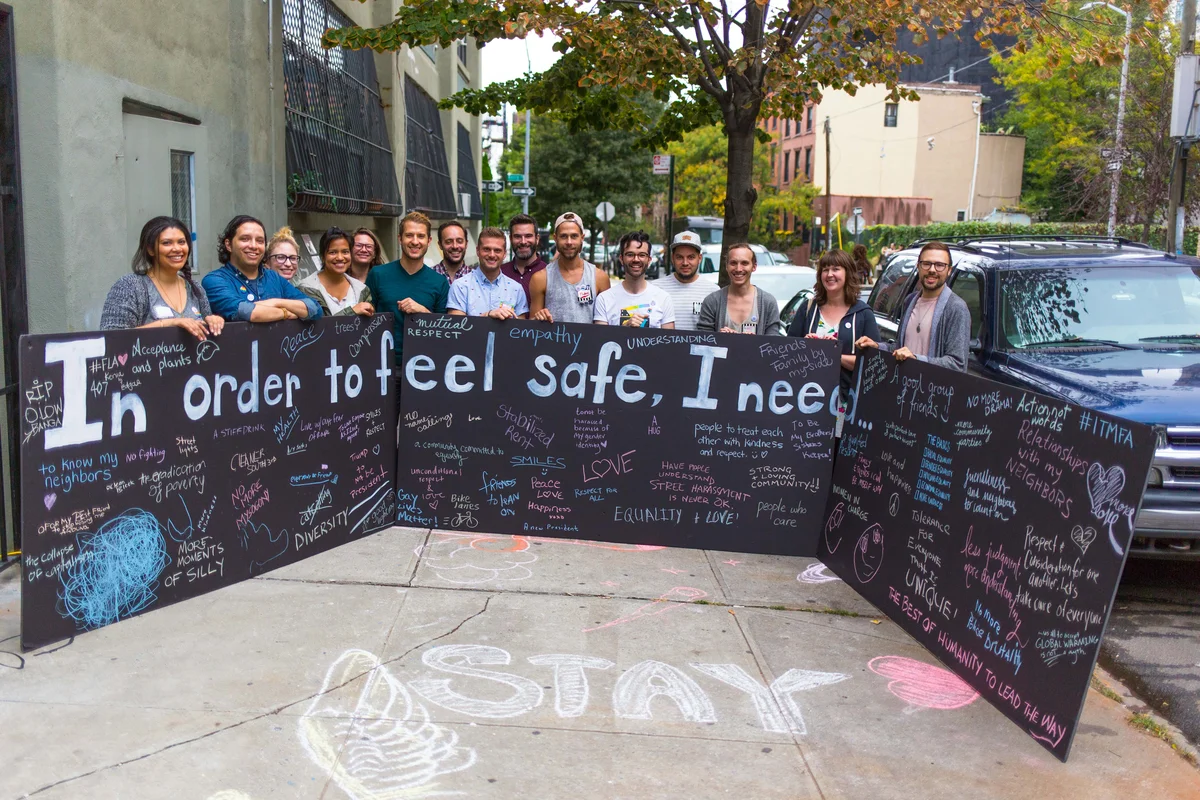 Imagine living your truth, but not being able to tell anyone. That was my experience as a young queer person in small-town Alabama. Twenty years ago, nobody, including LGBTQ+ people, had the language we have today to talk about queerness or gender outside the binary. Coded language made it even more difficult to learn about the LGBTQ+ community, much less learn about myself. Even when I felt safe (mostly in anonymous chat rooms), I found it nearly impossible to talk about what I was going through.
It wasn't until my college professor, Cliff Simon, shared his story that I first heard someone use terms like "gay" and "lesbian" without shame or judgement. Cliff's story proved to me that I could be happy, and it's the reason I came out — and ultimately, my inspiration to start VideoOut, an LGBTQ+ education and advocacy nonprofit.
As the population of openly LGBTQ+ people increases around the world, VideoOut aims to shepherd people from a place of limited exposure to a place of expanded understanding.
LGBTQ inclusive language glossary and definitions
I'm queer trans nonbinary. Not long ago, queer was a derogatory word — it's what the bullies used when they weaponized their language against me. As attitudes and society evolved, so did our language and our understanding of the power words have to uplift or disparage people.
This year, VideoOut launched The LGBTQ+ Learning Project. It includes multiple phases, including a comprehensive educational resource and live community events that ladder up to our long term goal of building a museum on the National Mall. The Google News Initiative has supported us every step of the way during the first phase – the LGBTQ+ Language and Media Literacy Program.
Partnering with the GNI gave VideoOut the opportunity to work with a team of PhD linguists from the LGBTQ+ community to research the origin, evolution and current usage of 100 words and phrases that range from clinical terminology, like HRT and dysphoria, to slang terms used in niche communities like drag and ballroom. We will continue to expand the data visualization, designed by Polygraph, and employ Google Trends technology to show the popularity of search terms over time.
This tool guides journalists through the complex world of LGBTQ+ vernacular. It shows who should be credited when using words that belong to marginalized communities. Most importantly, it arms reporters with knowledge, helping them to use LGBTQ+ terminology respectfully and accurately.
The program aims to inform people who are less familiar with the LGBTQ+ community, with the hopes of warming attitudes and fostering allyship. To that end, we've partnered with Men's Health magazine to help contextualize the research and data in the program. We hope to reach a new audience and model how sharing information makes the most impact when it's done across lines of difference.
The tool will be accessible through the Men's Health website.
Queer and trans people are not new, but increasingly people are beginning to feel safe about living authentically. According to a recent Gallup poll, "One in six [U.S.] adults in Generation Z identifies as LGBT." At the same time, a GLAAD report found 45% of non-LGBTQ+ people in the U.S. say they're confused by the different number of terms to describe individuals who comprise the LGBTQ+ community.
Thanks to the efforts of queer and trans people on the forefront of the liberation movement, things are better now than they have ever been — but they are still fragile. The news media can help. Journalists can reference this tool to ensure they are using language appropriately. They can also interact with members of the community in their process. For example, if there is a story written about trans rights, VideoOut believes the writer should interview trans people, particularly ones who are active in the movement for trans rights.
The LGBTQ+ Language and Media Literacy Program is more than a glossary, though at its simplest, it can function that way. It's a way to understand the LGBTQ+ community, and hopefully, it will transform the way journalists — and all of us — write and talk about LGBTQ+ people.