Building disaster resilient cities with Team Rubicon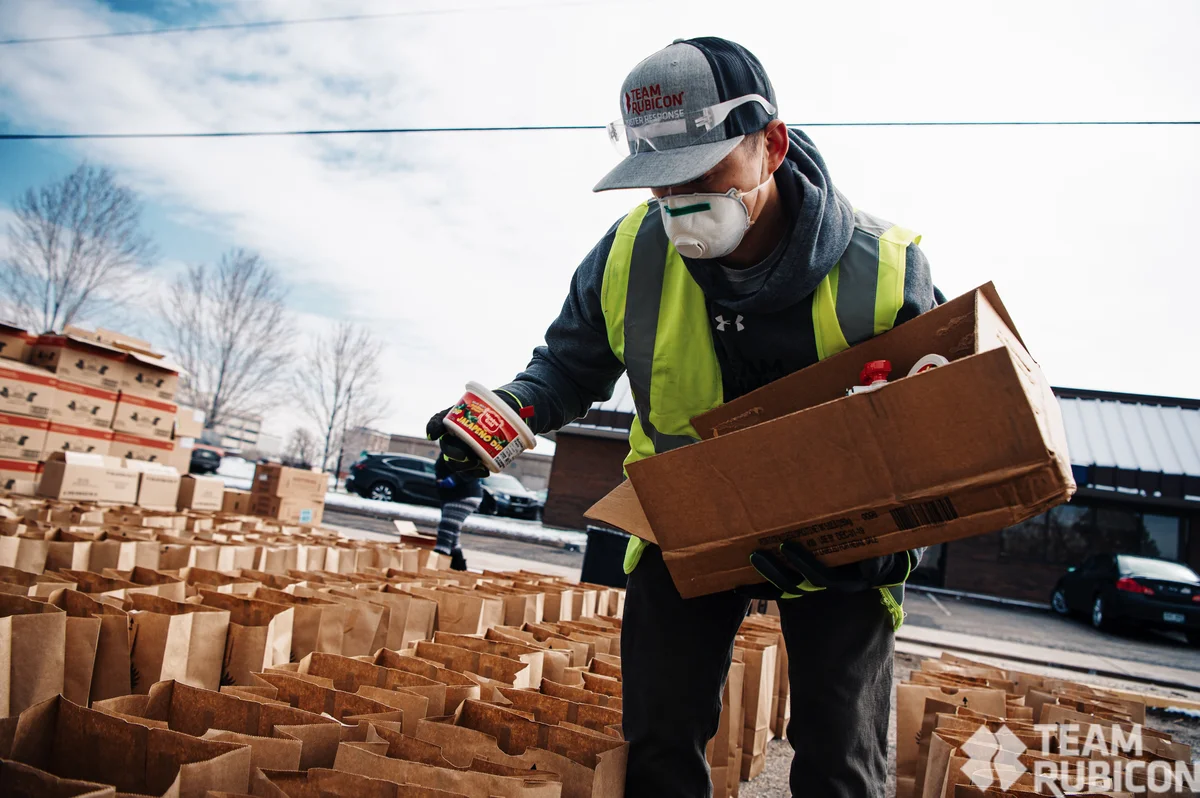 Editor's note: Jake Wood is the CEO of Team Rubicon, a Google.org grantee. Today, he talks about how their preparedness efforts help communities across the U.S. respond to natural disasters. 
The idea for Team Rubicon came after I finished my two tours with the Marine Corps in 2010. The devastation from the Haiti earthquake was unfolding, and I couldn't just stand idly by and watch. I realized there was an untapped resource in veterans like myself. Our collective knowledge could help communities recover from tornadoes, fires, floods and hurricanes like the one Haiti was reeling from. 
I co-founded Team Rubicon with a vision to create a team of volunteer military veterans and first responders that could help bring immediate relief to marginalized communities recovering from disasters. Lately, we've been building on that vision and thinking about how we can better help communities prepare before a crisis happens.To that end, we started the Resilient Cities Initiative, which focuses on recruiting, organizing, and training thousands of veterans and volunteers across 300 metropolitan areas to respond to disasters at a local level. And thanks to Google.org's $1 million grant last year, we were able to start expanding our Resilient Cities Initiative and scale necessary structures to train a localized and skilled volunteer base.  
We expected this project to increase the resilience of cities. But 2020 gave us the opportunity to prove our hypothesis in ways we never imagined. While some had estimated this would be a record-breaking year for natural disasters, no one predicted that a pandemic would compound these crises. 
This spring, Team Rubicon volunteers saw firsthand how the spread of COVID-19 destabilized communities. With restrictions on long-distance travel, local volunteers became the only solution for direct service organizations. Simultaneously, the disaster season raged on. There were tornados and derechos in the Midwest, Hurricanes Laura, Sally, and Delta in the Southeast, and fires in the West—leaving communities across the country struggling with where to start the recovery process. Thanks to support from Google, when these disasters hit during the pandemic, we already had volunteers who lived in those communities and were able to quickly and safely go out and help. 
Team Rubicon volunteers deliver essentials to a community member affected by COVID-19 in Boulder, CO. Photo credit: Team Rubicon/LE

Team Rubicon volunteers work in a COVID-19 testing site in Charlotte, NC. Photo credit: Team Rubicon/HART

A volunteer preapres for a food bank to assist those affected by COVID-19 by unloading boxes in Englewood, CO. Photo credit: Team Rubicon/LE
To date, we've managed hundreds of requests for assistance with food, personal protective equipment (PPE distribution), COVID-19 testing, storm response, and other efforts critical in alleviating the strain on local resources. Thousands of our volunteers have deployed to missions right within the communities they live in and have performed over 9,000 acts of service. Additionally, our food support operations have served more than 2.7 million meals and our volunteers have driven 122 thousand miles (equivalent to driving around the earth four times) to deliver 48 million pounds of food to the doorsteps of vulnerable residents across hundreds of cities. 
While Google.org's support helped fuel the success of this program, to us it was more than just funding. Google.org pushed us to think bigger, be bolder and gain the needed lessons to confront what we can expect to face for the foreseeable future.
In 2010 we set out with a big dream: to transform disaster response. We threw out the playbook and recruited a generation of people who'd served in some of the world's most complex environments. Today, during a year of compounding crises, communities are turning to veterans to lead them through.  That's something we can all be proud of.