Bringing digital and media literacy education to more schools in Korea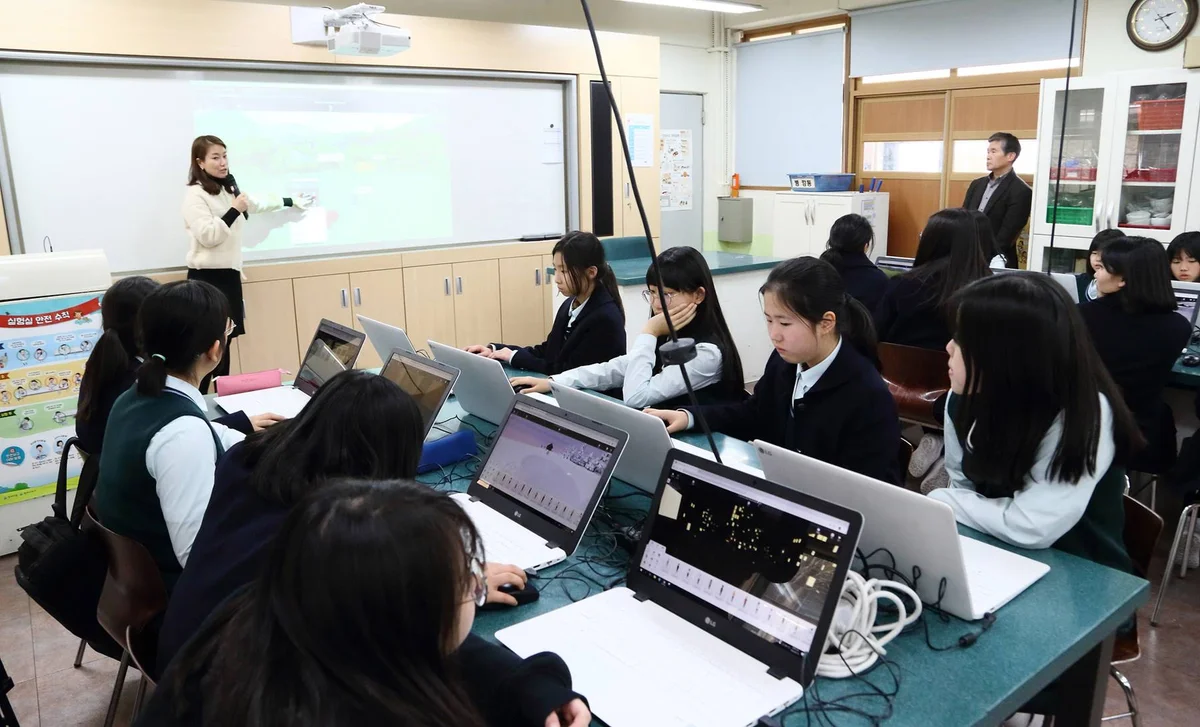 Three years ago, the Center for Digital Literacy (CDL) embarked on a pilot program to bring digital and media literacy skills to junior high school students in schools across Seoul and Gyeonggi provinces. Through the Digital & Media Literacy Campus program, kids like Yang Chaemin have learned how to better evaluate online media sources and also to experience the fun and excitement that digital technologies like AR and VR have to offer.
Here, I'm with Yang Chaemin and her classmates at Geumho Girls Middle School, where they're learning to critically interpret online resources and are able to practice using a range of digital tools.
Two years ago, with a grant from Google.org, CDL was able to expand the program. Since then, they've reached 10,000 children across 200 schools. CDL has also delivered training to a thousand parents, equipping them with tips to help their kids use digital media. Working with parents is important because developing awareness for opportunities that technology creates often starts at home.
Given the incredible impact CDL has had over the last two years, we recently extended our support for CDL. Through an additional grant, CDL will now bring the program to another 7,000 students and train 600 more teachers across Korea. In this phase, they'll especially focus on bringing the program to children in rural areas, where there are often fewer opportunities to access digital education.
Over the past few years, Google.org has had an incredible opportunity to support a number of education programs in Korea. Whether it's investing in digital literacy as we've done through CDL, or inspiring innovative thinking among children at the Gwacheon National Science Museum, we hope these efforts will equip more Korean youth with the inspiration, skills and knowledge to reach their potential.
"It was a miracle that I could have the opportunity to learn about digital literacy at my school. Through this class, I was able to do what I thought only adults could do and only professionals could do. I've experienced augmented reality, and I've designed a virtual reality space with my friends. The most interesting thing for me was big data analysis and infographic video production. Now I dream of becoming a software developer, creating something that didn't exist today and contributing to a beautiful world."  — Yeseo Yoo, 15-year old student at Hanbada Middle School, who attended CDL's program in 2018