Doing more for racial justice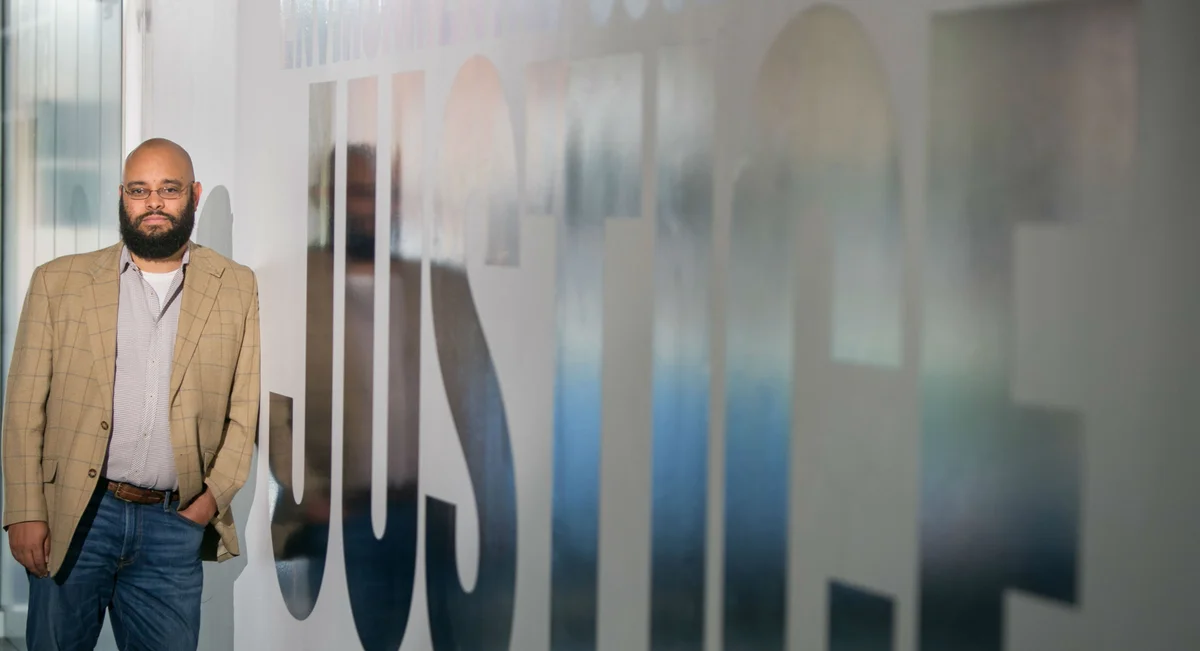 I'm the grandson of a Port of Seattle police officer, the nephew of a Washington State Trooper, and the son of a Snohomish County Detention Chief. The Black men in my family were all engaged in some form of law enforcement, and throughout my lifetime, I've seen law enforcement officers be a force for good in communities. But I've also borne witness to injustices that have shaken my faith in our criminal justice system. In my work at Google.org, I help identify causes and organizations that aim to ultimately help correct many of these injustices.
Since 2015, Google.org has committed more than $5 million to nonprofits advancing racial justice, and we've aimed to get proximate and better understand how racial bias can lead to exclusion from opportunity. Today we're doubling our previous commitment, and investing $11.5 million in new grants to organizations across the country working to reform our criminal justice system.

Mass incarceration is a huge issue in the United States, and a major area of focus for our grants. The U.S. penal population has exploded, growing by 400 percent since 1984 to more than 2 million today, with Black men sentenced at over five times the rate of white men. We have the highest rate of incarceration in the world, dwarfing the rates of every developed country and even surpassing those in highly repressive regimes.

Videos of police shooting unarmed people of color have woken many of us up to the impact that racism and internalized bias have on black and brown communities. But we have almost no data on police behavior and criminal sentencing at a national level. Individual agencies and court systems keep track of some information, but aggregated reporting is nearly nonexistent and the data is often not complete enough to identify potential bias. Each agency collects and reports data in their own way, making comparisons between jurisdictions nearly impossible.
The average rate of police use of force for Black residents is 2.5 times as high as the overall rate and 3.6 times as high as the rate for White residents (Source: CPE's report 
The Science of Justice
)
We believe better data can be can be part of the solution, which is why we're investing in organizations using data and evidence to reduce racial disparities in the criminal justice system. We're giving $5 million to support the Center for Policing Equity (CPE), which partners with police agencies and communities by bringing together data science, trainings and policy reforms to address racial disparity. This intersection gives CPE a unique opportunity to both identify the cause of problems, and propose concrete solutions. CPE's National Justice Database is the first in the nation to track national statistics on police behavior, including stops and use of force, and standardizes data collection across many of the country's police departments. Soon, Google engineers will be volunteering their time and skills with CPE to help build and improve this platform.
We're also supporting two organizations in California that are focused on ways that data can help bring about more equity in our court systems. Our $1.5 million grant to Measures for Justice aims to create a first-of-its-kind web platform that allows anyone to get a snapshot of how their local justice system treats people based on their offense history and across different categories of race/ethnicity, sex, indigent status and age. And $500,000 to the W. Haywood Burns Institute is helping to ensure this data across each of California's 58 counties is accessible to criminal justice reform organizations so they can make data-informed decisions.
JustLeadershipUSA Event

Justin Steele (middle) with his family in Seattle in 2004. His father is on the left, and his grandfather is in the middle

The staff of the Center for Policing Equity in New York (Dr. Goff is on the far left)
The goal of these efforts is a society where everyone, regardless of race, is ensured an equal outcome under the law. That's why we're also supporting Impact Justice with $1 million for their national Restorative Justice Project, an effort that aims to keep 1,900 youth, primarily youth of color, out of the juvenile justice system. And a $650K grant to JustLeadershipUSA will support their efforts to train a growing national network of formerly incarcerated leaders from across the country to lead reform efforts at the local, state and national level. We've also reinvested in organizations working to provide services to people who were formerly incarcerated and their communities like Defy Ventures, Center for Employment Opportunities, Silicon Valley De-Bug and Code for America.
We believe that these 10 organizations can create meaningful change around racial, social and criminal justice in the U.S., and we hope that our grants will provide resources and support to bring about this much-needed change. But there's also a lot going on here at Google in the fight for justice and against bias. Our Black Googler Network (BGN) is a group of employees that fosters success in the Black community at Google and beyond. They lead mentorship programs and events, and have also driven social justice movements across the company, including solidarity for #BlackLivesMatter. Last November, the BGN held Google's first ever "Blackout Week," where they helped raise $70,000 for four organizations leading the Movement for Black Lives, and helped sponsor community screenings of the Netflix documentary "13th" in 12 Google offices across the country.

Google.org's community screening of the documentary 13th at Google's Mountain View HQ  
A person's race should not determine how they are treated by the law. We're proud to support these organizations, and we hope that their focus on data and community-driven solutions to will bring us closer to a more just society.