A year of work on the Bay Area's housing and homeless crises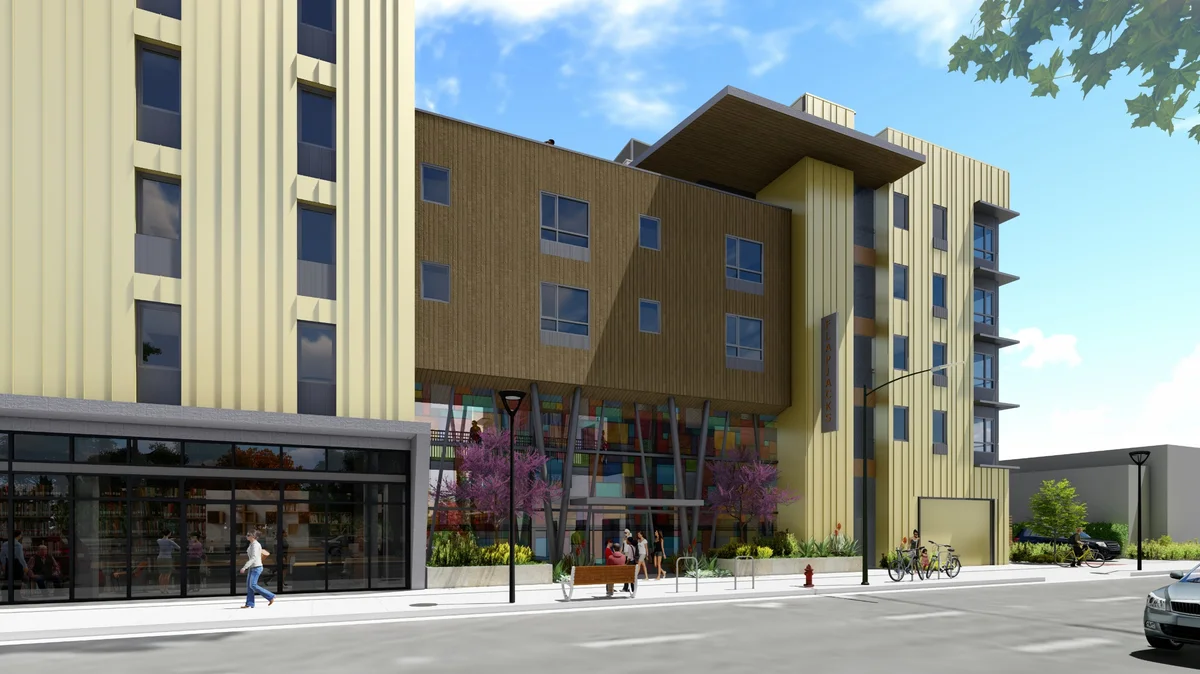 Today, we're marking the one-year anniversary of our Bay Area housing commitment. Since last year, we've met with hundreds of advocates, developers and community leaders to understand how to quickly create affordable housing and support solutions to homelessness. In the Bay area, there's a severe housing shortage of nearly 500,000 affordable units and the  homelessness crisis affects around 35,000 people. So we focused our efforts on two areas: grants to assist people experiencing homelessness and investments to produce more affordable housing. 
With last year's commitments and the announcements below, we've allocated a total of $115 million from our $250 million investment fund, which we expect will help create around 24,000 new affordable housing units—both conventional and modular—by 2029. In addition, Google.org has granted $7.75 million to nonprofits on the front lines of homelessness. 
Google.org's $50 million pledge 
Google.org's grants to Bay Area nonprofits are projected to support more than 33,000 people with services like food distribution, job training, case management, and house 9,000 of those individuals over the span of four years. Google.org has supported solutions to homelessness for years and learned that the "Housing First" approach is the best way to help the homeless community. They will continue to support this approach with their new grants. 
Our $250 million investment fund
This past year we provided early and reliable capital to affordable housing projects, like The Kelsey Ayer Station, from our $250 million investment fund. Based in San José, The Kelsey Ayer Station will offer 115 homes for people with a range of incomes and 25 percent of the community is specifically reserved for people with disabilities. 
A rendering of The Kelsey Ayer Station in San José, California. Image credit: The Kelsey.
We also committed $50 million to Housing Trust Silicon Valley's TECH Fund to help build more affordable units quickly. So far, Housing Trust has invested these funds in six projects throughout the Bay Area with more to come. We're encouraged that some housing developments that we invested in are already expected to break ground in 2021. 
As we focus on helping the Bay Area build more homes, we're making two more commitments from our $250 million investment fund. 
Reinvesting in Housing Trust 
We've committed another $50 million to Housing Trust to establish the
Launch Initiative
. Funded 90 percent by Google, the initiative will give us—along with Housing Trust—opportunities to invest in a broader range of affordable housing projects. We've already seen progress with investments in two developments that are expected to create 150 homes: Alum Rock by Charities Housing in San Jose and Newark Timber by Eden Housing in Alameda County. In total, we're estimating that this initiative will create 4,000 affordable units.
Supporting modular technology 
Modular housing is another opportunity to greatly increase the Bay Area's housing supply. It's faster and less expensive than conventional construction, two characteristics that are often unheard of in California's housing industry. So, we're looking into modular housing options for our investments. 
Inside Factory_OS' facility where workers are manufacturing a modular home. Image credit: Nancy Holliday.
As one example, we've been working with modular housing companies like Factory_OS. With our support, Factory_OS expects to double its production capacity by building a second factory, with a goal of creating tens of thousands affordable housing units over the next decade, including around 700 multi-family modular homes in Oakland and San Francisco by early 2021. 
Looking ahead
Over the last year, we've made progress proposing plans where residential units, offices, retail, and parks will coexist on our land. We're working closely with elected officials and residents on proposals in Mountain View and have submitted our San José Downtown West mixed-use plan. 
We'll continue working with our communities, local leaders, and elected officials like Congresswoman Anna Eshoo (D-CA 18th District) on solutions for the Bay Area. As she's said, "We need an 'all-of-the-above' approach to the homelessness and housing crises, particularly as COVID-19 continues to create long-term economic uncertainty and expose the dramatic inequities in our society. I look forward to continuing to work with Google to invest in our local communities and build a better future for our region."
Header image credit: Affirmed Housing