You can pick the winner of the Google.org Impact Challenge Illinois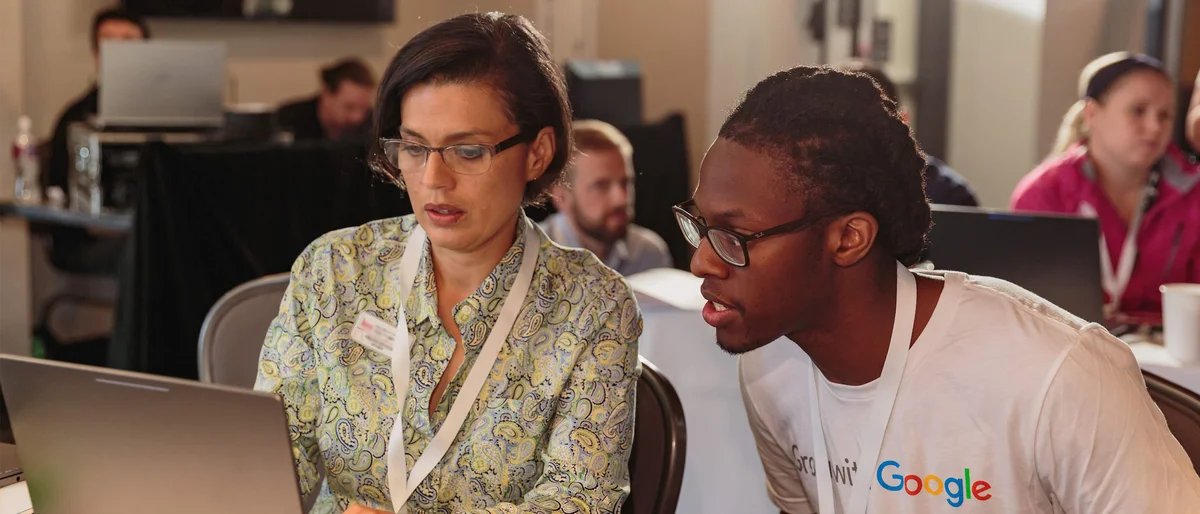 Last month, eight high school students in Columbia, South Carolina started apprenticeships at local businesses through a program to support homegrown talent in the area. In Cleveland, 25 high schoolers are hard at work on their internships at a local manufacturer, on a track to have a permanent job by the spring. And in Pittsburgh, hundreds of women participated in pay-what-you-can workshops, ranging from DIY synthesizer making to custom vinyl cutting.
Since our start last year, the Google.org Impact Challenge has awarded $1 million to 16 nonprofits in four cities: Pittsburgh, Oklahoma City, Columbia, S.C., and Cleveland, all cities we visit on our Grow with Google tour across the U.S. Selected by a panel of local advisors, each organization came up with a new way to create economic opportunities for the communities they serve. At Google, when we see something that's working, we find a way to make it even better.
For our next Google.org Impact Challenge in the U.S., we decided to cast a wider net and support organizations whose reach will extend beyond one metropolitan area. To support Grow with Google's initiative to create economic opportunities for all Americans, we launched a new statewide Impact Challenge, giving Google.org the ability to support an even more diverse group of organizations. Last September, we convened our first statewide Impact Challenge in Illinois, and 167 nonprofits from all corners of the Prairie State applied with their boldest ideas to make positive change.
Today, we are pleased to announce the winners, each of whom will receive $75,000 in grant funding and Google training to make their ideas a reality. One of these winners will receive an extra $250,000, and it's up to you to pick who wins. You can select your favorite on our site today; voting ends on February 14.
After School Matters: Supporting a program to guide disconnected Chicago youth onto individualized college and career pathways.
Cara Chicago: Helping people affected by poverty and the challenges that come with it get quality jobs.
Future Founders Foundation: Empowering young adults to start their own businesses through a free accelerator.
Girl Scouts of Southern Illinois: Increasing on-site accessibility to STEM education for girls in over 40 rural Illinois counties.
Illinois Institute for Rural Affairs: Creating community-owned grocery stores in small towns to increase access to fresh produce and meats from local farmers.
Manufacturing Renaissance: Offering paid work experiences, training for industry credentials, career and college coaching to underserved youth for careers in manufacturing.
North Lawndale Employment Network: Providing transitional jobs for men and women returning from incarceration.
Mattoon in Motion: Supporting a sustainable, collaborative space for entrepreneurs to receive training, mentoring, and coaching.
True Star Foundation Inc.: Helping small businesses and nonprofits create social media content, blog posts, videos, and more through a youth-led digital marketing agency.

YWCA of McLean County: Building employment skills for formerly incarcerated women.
Thanks to our
panel of local advisors for selecting such a great group of finalists
. Now it's time for you to weigh in.
Vote through our website
to select which of the 10 winners will receive the People's Choice Award and an additional $250,000. Public voting will end in one week, on February 14, and the winner will be announced on February 15.