7 social impact leaders to watch in 2023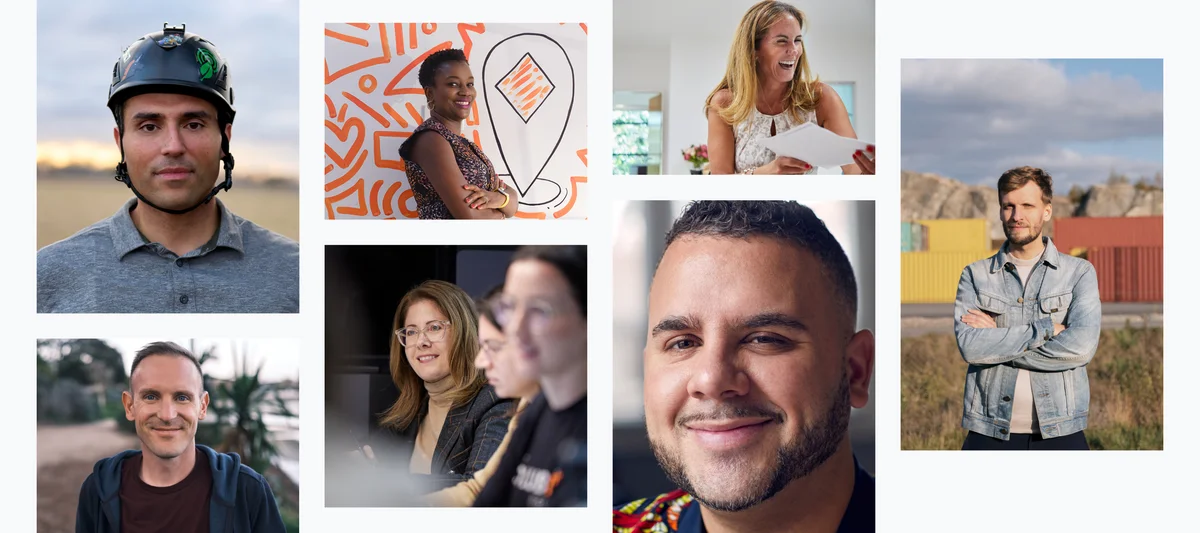 In the face of global challenges — whether it be climate change, inequities or mental health crises — nonprofits and other social impact organizations spring into action. And with passionate leaders behind them, they can extend their support even further to tackle complex humanitarian issues and help those most affected.
We celebrate those standout leaders in Google.org's annual Leaders to Watch list, a group of rising stars heading up some of the most impressive organizations in the social impact space. Through the program, each leader receives a cash award of $30,000 to spend as they see fit on their personal development, and they're matched with a Google leader for mentorship. Our 2023 mentors include Agnieszka Hryniewicz-Bieniek, Global Director of Google for Startups, and Eve Andersson, Senior Director of Product Inclusion, Equity and Accessibility.
This year, we looked for three important qualities in our leaders: They play an active role in the communities they're focused on; they use bold tactics to solve challenges, like applying data and new technology; and they're committed to sharing what they've learned, including open sourcing their tools, with other organizations in their sector.
Our seven 2023 Leaders to Watch have these in spades — whether they're advancing gender equality in Latin America or using AI to support veterans' mental health. Check out this year's group of leaders and see some of their work in action.
Adenike Adeyemi, Executive Director of the FATE Foundation, combines her passions for business and social impact to support small and growing businesses in Nigeria.

Anthony Babkine, Co-Founder and CEO of Diversidays, is uplifting young talent in France through digital education programs.

John Callery, Co-Founder and Chief Product & Technology Officer at ReflexAI, is using advanced crisis text simulators to help train mental health counselors supporting the veteran community.

Carmen Correa, CEO of Pro Mujer, is working to advance gender equality in Latin America by providing skilling opportunities and health services to women.

Kristian Rönn, Co-Founder and CEO of Normative, is working to help companies measure, manage and reduce their carbon emissions.

Angela Siefer, Executive Director of the National Digital Inclusion Alliance, works with over a thousand affiliates to understand community priorities and shape national policy to advance digital equity.

Bourhan Yassin, CEO of Rainforest Connection, is using acoustic technology to monitor biodiversity and stop illegal deforestation.