How Google volunteers gave me the confidence to get hired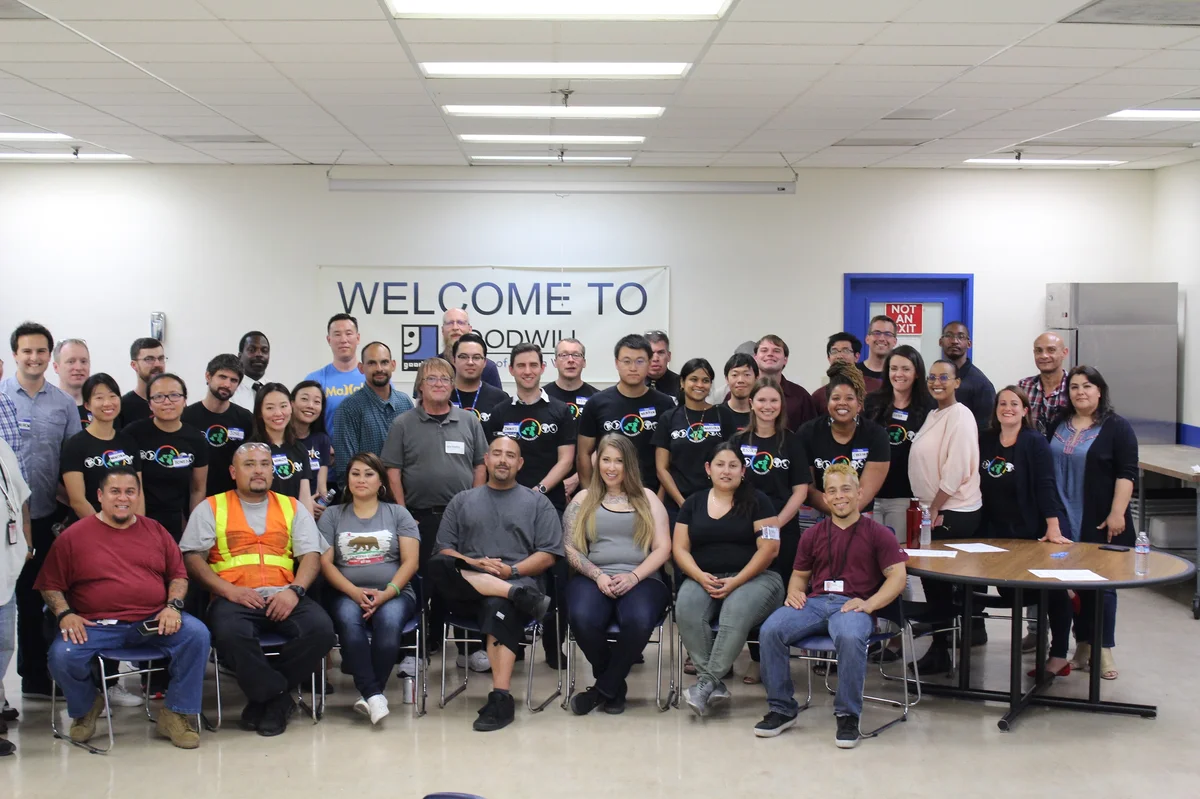 Editor's note: Every June, Google.org hosts a month-long campaign called GoogleServe to empower Googlers to volunteer in their communities around the world. This year, more than 27,000 Googlers participated in GoogleServe, and Googlers have volunteered over 350,00 hours since the campaign first began in 2007. Today we hear from Brian Evans, a past attendee at one of our GoogleServe & Goodwill resume and interview prep events. 
In June 2018, I was just out of prison. I was looking for a job, but I had a criminal record hanging over my head. I did my time in the eyes of the state and had served my sentence, but others don't always see it that way. Employers often have a bias against people like me. I needed work, but wasn't getting it.  
I found Goodwill NOW, a program that works with people who have criminal histories to help them find full-time employment. People with the program suggested I sign up for a GoogleServe event, where Googlers were going to help with resume building and interview practice. 
I remember walking into the event. I was really nervous. I didn't think it was a group I could fit in with—a bunch of highly educated people who had tech jobs with Google. But my perspective changed soon after I arrived. They started the event with an "ice breaker" where we were invited to simply get to know each other. I asked things like where they were from, what they do in their free time, what they care about. It made them human and relatable. After the ice breaker it didn't feel as intimidating. It just felt like a bunch of people in a room, with more commonalities than we all knew at the start. 
Then we got to work. We sat down with Googlers and learned about what they were looking for in a resume. Many of us didn't have a college education and feel that it really sets us back, but the volunteers were able to help us break down our experience and highlight what things stood out to them. Your resume is your first impression, so it really helped to have someone coach us on how to make it stronger and highlight what they found interesting about us. 
Next, we did mock interviews. We pretended as if we were going in to interview at Google. We learned about the handshake, how to make eye contact and how to make a good first impression. We learned about the kinds of questions we should be prepared to answer and what kinds of questions we should be prepared to ask. Before the clinic I didn't know how important it was to ask the interviewer questions, too. 
After the clinic, I felt inspired. So I signed up for school and studied peer mentorship and criminal justice. Goodwill was impressed by my education pursuit and they invited me to apply to be a resource room coordinator. Before getting the job I had to interview with the VP of Goodwill. Never in my life have I been put in front of someone with so much power. Then I remembered what a Google volunteer said: "Just find a way to relate to your interviewer; find something in common." 
They hired me. Since then, I've been promoted twice in one year and I'm now the lead peer mentor. This year, I helped to organize the same GoogleServe event that helped me when I was looking for a job. 
We can all succeed if we have ambition. I didn't have schooling and lots of Googlers do, but the most inspiring thing a Google volunteer told me is that I had a chance. I believed them and put one foot in front of the other, made it through school and went into the interview with confidence. And here I am.