A conversation between two changemakers uplifting women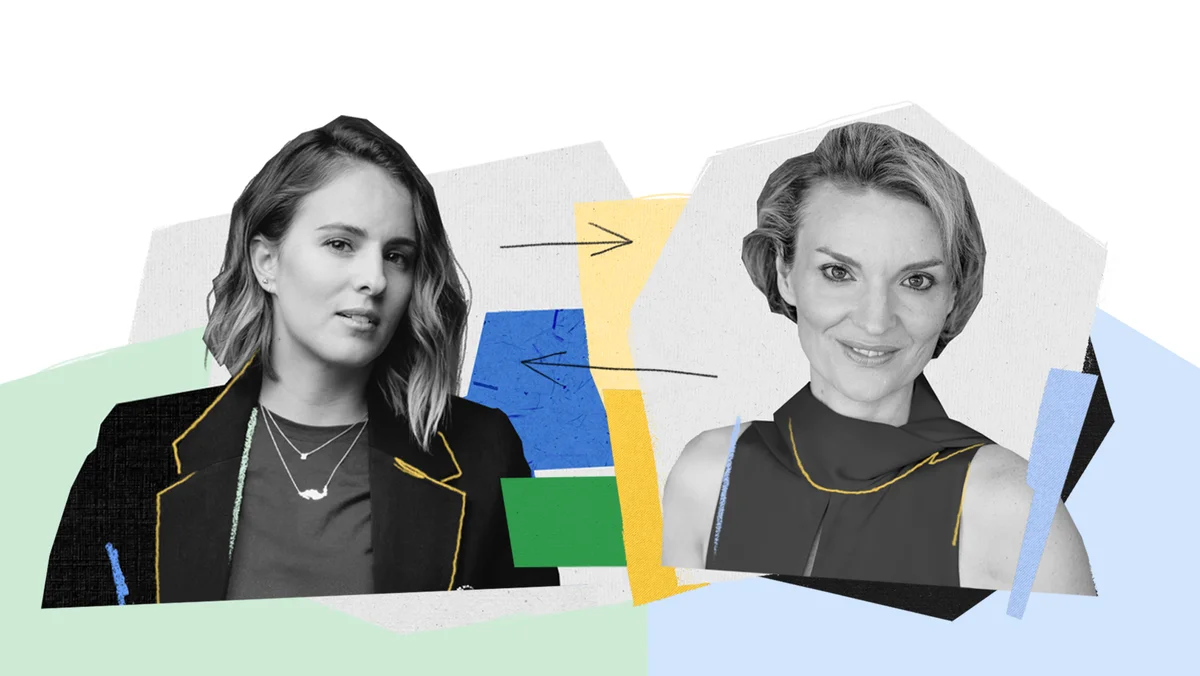 Editor's note: This is the first in a three-part series of interviews between expert panelists for the Google.org Impact Challenge for Women and Girls. 
As the President and CEO of Vital Voices Global Partnership, I lead an organization that invests in women leaders solving the world's greatest challenges — from gender-based violence to the climate crisis to economic inequities. 
Saskia Niño De Rivera is one of those leaders. She's the co-founder of Reinserta, a nonprofit that supports mothers and their infants born in prison and helps adolescents who have committed crimes to reduce the cycle of crime and improve the prison system in Mexico.Saskia and her team at Reinserta work directly with those in the prison system to uncover underlying problems and advocate for the most effective solutions. Through doing so, they've impacted 2,600 people in prison. 
Saskia and I are expert panelists for the Google.org Impact Challenge for Women and Girls, which will give a total of $25 million to organizations  around the world that are working toward economic empowerment for women and girls. As expert panelists, we'll help evaluate applications from the thousands of organizations that sent in ideas. Economic empowerment is crucial to achieving gender equity for women everywhere, but it's a broad term that takes many shapes and touches different aspects of life across the world. To learn more about what economic empowerment means for women in Mexico, I spoke to Saskia about her path, her work with at-risk communities, and her advice for future changemakers. 
How were you called to do this work?
When I was a teenager, my uncle was kidnapped which shaped how I see the world. It made me think: Why do these kidnappers exist? What have we done wrong as a society that people think it's okay to take someone's life into their hands and trade them for money? It was an "aha moment" that changed how I look at social justice.
Since then I've had the privilege — and it's definitely a privilege — to have the time to find my passion. I work in what I love, which is a huge part of being good at what I do.
From there, you went to work for the police — first as a negotiator and then in the anti-kidnapping division. What did that teach you? 
It taught me a lot of compassion. I visited 138 prisons and walked the halls myself. I learned that no one is born an aggressor or violent person. No one is born a criminal.  
I would never justify a crime, but it's interesting to learn about the background of the people in prison — the circumstances that led them to commit a crime. Justice has to do with a co-responsibility where no one is left behind, starting with victims and survivors and following with aggressors. We have to recognize people who commit crimes as a societal failure, and we are all a part of that failure.
I work in what I love, which is a huge part of being good at what I do.
Talk to us about the mission of Reinserta and how it has changed. 
The main objective of Reinserta was to change the prison system to better the security of Mexico. But when you go into the system, there are problems everywhere — so many special interests, so much corruption. So my partner Mercedes and I asked ourselves, "Where can we make a difference? What is urgent?"
This year we adapted the mission to work with children and teenagers that are in contact with the criminal justice system, starting with children who are born in prison. Reinserta is constantly adapting because we're inside the prisons, inside the justice system, creating models based on what really happens in the prisons. 
Saskia visiting a female prison in Mexico City where Reinserta gave a workshop to the women on topics like motherhood, positive parenting and self-care
You've been on this path a long time, and it's a difficult path. What advice would you give to Google Impact Challenge grantees and other people who are trying to make positive change?
Make sure you're completely passionate about what you're doing and that you believe in it. You're going to be in situations — especially in Latin America — where people will think you can't do it because you're a woman. 
The best thing I did was partner with Mercedes. When you're an advocate and activist, doing it by yourself can seem like the best option. It's not. The best option is having a team that supports you and lives what you're going through. It's the right choice for the organization, and it's the right choice for your mental health and wellbeing.
What does true economic empowerment look like for women in Mexico?
We have to change the way these women value themselves. A lot of them come from "machista" backgrounds — your job is to stay at home and clean and you're not worth the opportunity to work. How do we break that mentality for girls? We have to make sure that they know they have the same opportunities and abilities as anyone else, and then we have to create the safe conditions for them to be able to have that economic independence.