When it comes to activism, creativity and focus count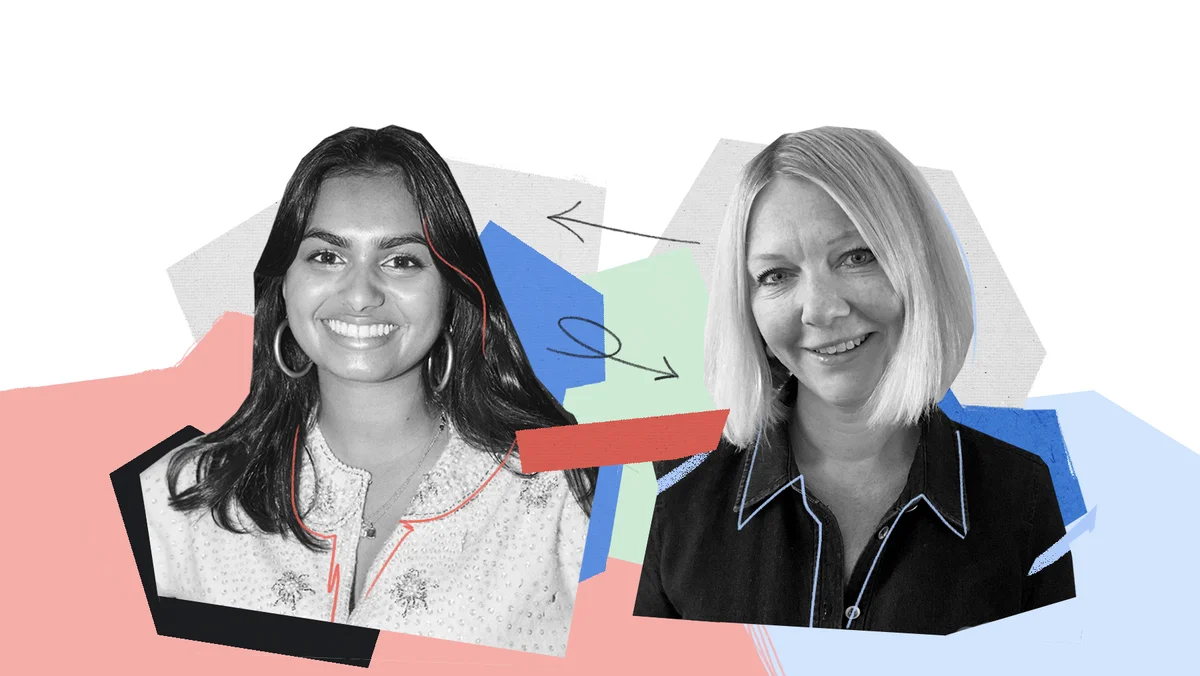 Editor's note: This the third in a four-part series of interviews between expert panelists for the Google.org Impact Challenge for Women and Girls. Today's interviewer, Kate Garvey, is the co-founder of Project Everyone, which aims to make progress in achieving the United Nations' 17 Sustainable Development Goals. 
Amika George is a 21-year-old activist who, after learning about the lack of awareness around period poverty, started a movement in the UK that turned into a tidal wave of change. She went on to write a book about the lessons she learned from that experience…all before graduating from university.  
Her commitment to this issue made her the perfect fit to be an expert panelist for the Google.org Impact Challenge for Women and Girls. Along with 27 other incredible women, Amika and I have the honor of helping select the grantees — nonprofits and social enterprises that are leading the way to a better future for women and girls — who will be announced later this year.
Until then, here's my conversation with Amika George.
What drove you to become an activist? 
At first I didn't identify as an activist because I didn't know what it meant and it felt like a loaded term. But the issue of period poverty — when people who menstruate can't afford period products — made me think more critically about activism. I started Free Periods in 2017 after learning about girls in the UK who miss a week of school every month as a result of period poverty. I was shocked and upset by the reality of it.
Free Periods began online as a petition and branched out to organizing protests and events. Our efforts led to a legal case that required schools to provide free menstrual products. Now we can confidently say that every student in England can get the products they need.
What is one lesson about activism that you would pass on?
For many marginalized people, or even people who aren't old enough to vote, activism is how you can have an impact in a productive way. For young people, the issues we're most scared of — structural racism, the climate crisis, widening gender inequality — aren't always prioritized or reported on. You need your own way to have an impact and shape our future.
What's next for you?
My generation is realizing that it's more productive and effective when you focus on one thing. I often get asked, "What about the climate crisis, is that what you're going to focus on next? Are you going to address poverty as a whole?" But no one individual can end poverty or the climate crisis. You can choose one small thing, find your niche and focus on that. And frameworks like the UN's Global Goals are useful — they're the roadmap to a better world. You can take the one thing you're working on and see how it links to one of the Goals.
There must have been low moments or moments when things went wrong. What advice do you have to deal with that?
I learned too late that you can't do things on your own. There wasn't a huge amount of public discussion about period poverty before Free Periods, and it gave me a platform to reach people. But I was still only 17. 
There's a whole chapter in my book on mental health and how it wasn't sustainable for me to carry the movement on my own. It's difficult not to take things personally, but when you have a community you can find strength when everyone is working hard and committed to the cause. 
Any final words of wisdom for the grantees of the Impact Challenge, and those fighting for women's economic empowerment?
Be creative, especially right now. In lockdown, our lives changed in a drastic way and we had to think differently. We couldn't have protests or speak face to face, and we continue that creativity going forward. Creativity is an essential part of activism.