Making the future work for everyone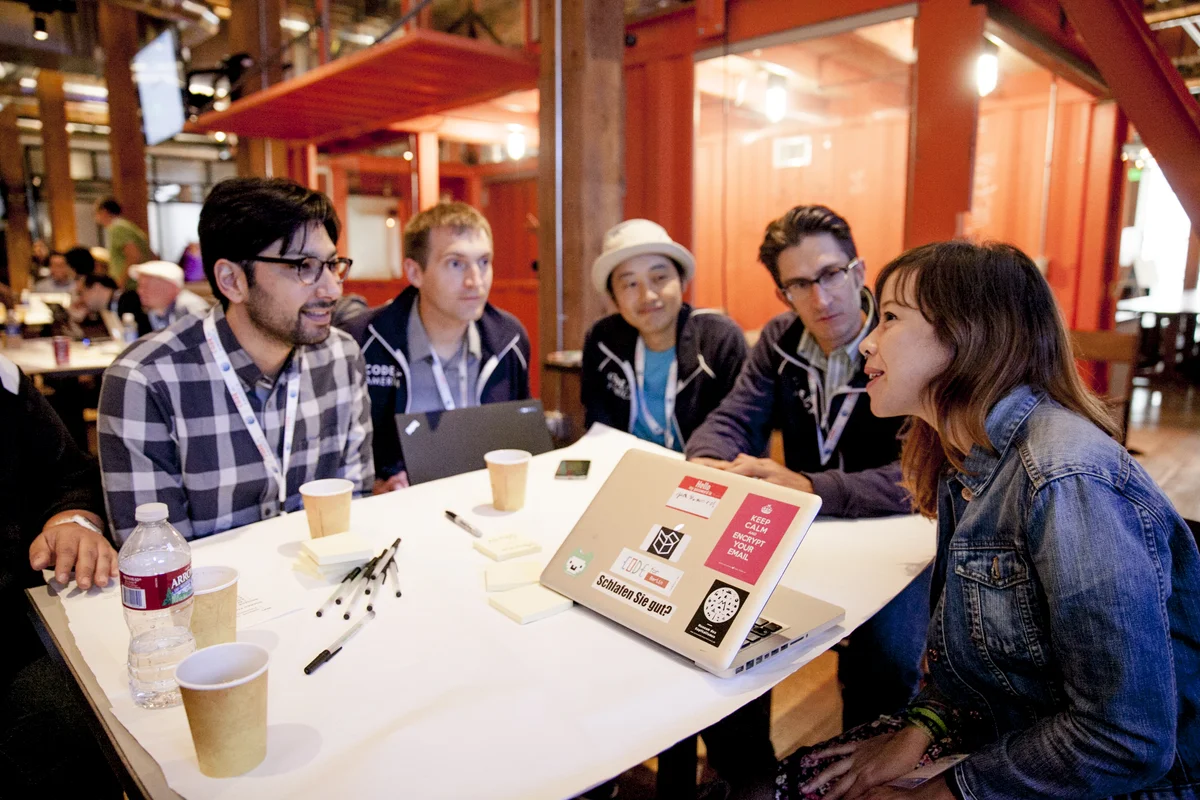 Over the last five years, Google.org has supported nonprofits around the globe that provide underserved people with the skills and connections they need to secure new opportunities and jobs. We've invested in organizations building economic opportunity within their communities: from Oakland Digital, which equips low-income students with skills in graphic design and web development, to Czechitas in the Czech Republic, which offers digital skills and data science trainings for women and connects them to employers. These organizations have achieved great results, but it will take much more to ensure that work can be a pathway to prosperity for everyone. We also recognize that the way we work is changing, and we want to make sure that as many people as possible can make the most of the new jobs, industries and opportunities that are emerging—some of which we couldn't have imagined just a few years ago.
That's why today, we're
announcing
a $50 million initiative to help people prepare for the changing nature of work. This two-year commitment will fund nonprofits focused on this issue, with our first grantees in the U.S. and Europe; we have plans to expand to other regions soon. These organizations will also be able to draw on Googlers' volunteer time for technical advice. Combined with our $50 million
effort to help close the global education gap
, Google.org has now committed $100 million to supporting education and economic opportunity—our largest giving initiative to date.
There are three main ways where we think our grants can help:
Better connect job seekers with jobs. Our grants will support organizations who are driving innovative approaches to connecting job seekers and employers. This includes Code for America, which has created new technologies that help job seekers more easily use government services for help in finding jobs, and Bayes Impact in France, which uses machine learning to deliver custom recommendations and tips to job seekers so they can improve their job search strategy and land the job they want. (We're also seeing where our own products can help: a new feature in Google Search uses machine learning to make sense of all the job postings on the web for easy-to-understand search results; Hire, meanwhile, makes it easier for employers to find and attract new talent.)
Help ensure training is as effective and as wide-reaching as possible. Millions are spent each year on work skills and technical training programs, but there isn't much visibility into how these programs compare, or if the skills being taught truly match what will be needed in the future. So some of our funding will go into research to better understand which trainings will be most effective in getting the most people the jobs of the future. Our grantee Social Finance is looking at which youth training programs most effectively use contributions from trainees, governments and future employers to give people the best chance of success.  
Improving job quality for low-wage workers. Service jobs are the fastest growing category of jobs in the U.S., Europe and many other developed economies, and likely will continue to be. But as more people go into these jobs, they're finding it hard to get the kind of support that has historically been typical for workers in big corporations. Our grantee, the National Domestic Workers Alliance has a service called Alia that pools money among domestic workers through a small monthly fee. It allows a worker who gets injured to collect money to survive financially while taking some days off to heal. Alia will use the grant money to expand the program while Googler volunteers will help find ways to help market and translate the service.
We hope that this funding and commitment from Google.org will contribute to a larger effort across companies, government, and civil society to help create a more inclusive economy for everyone.