A Matter of Impact: October updates from Google.org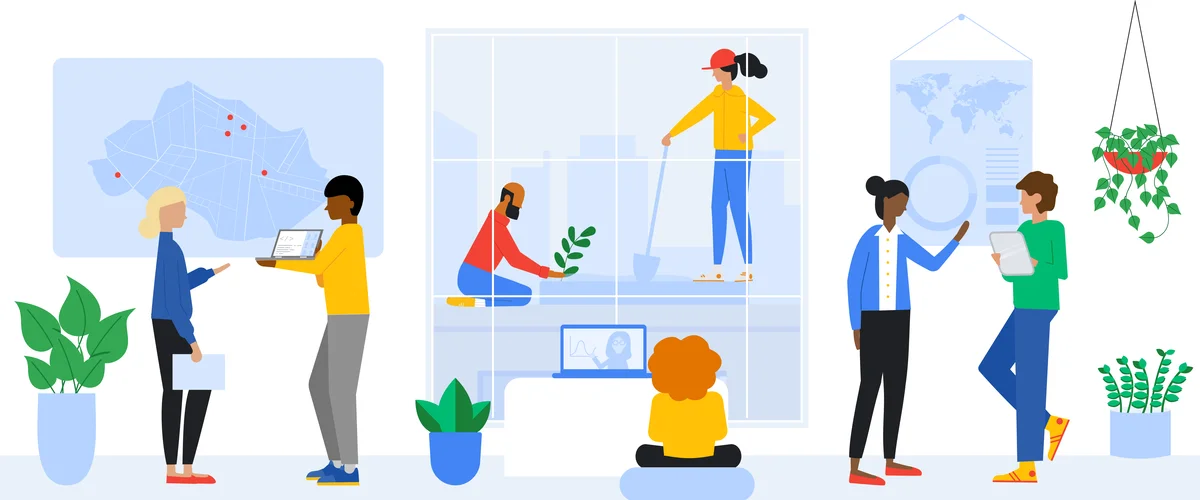 Note: For this edition, Jacquelline Fuller is passing the pen to her colleague Hector Mujica, who leads our Economic Opportunity work, to share more about how we approach skill building and recent support from Google.org to honor Hispanic Heritage Month.
One of our goals is to help people — especially those without college degrees — gain the skills they need to pursue in-demand, higher-paying careers. This is a topic that is deeply personal to me, as a Latino in tech, and that is important to Google, as a company that strives to create greater equity and access to opportunity — particularly for underserved communities.
We know that 80% of middle-class jobs in the U.S. require a strong knowledge of digital skills, and that these jobs often pay better. That's why we partner with nonprofit organizations to help them bring digital skilling solutions to historically underserved and excluded people, like the Latino community. We support organizations like the Hispanic Federation and Per Scholas to use solutions, like the Google Career Certificate and other digital skill training programs, that help job seekers gain the right skills to land jobs in the digital economy. These organizations provide not only training, but also the wraparound support needed to make sure participants can access jobs and success at them.
There's not a single solution to tackle these economic challenges. In an effort to advance the dialog and create fulfilling opportunities for all, we're also supporting research to unpack how to best support Latino digital inclusion in the workforce with organizations like Opportunity@Work and Aspen Institute's Latino and Society Program.

In case you missed it 
To mark Hispanic Heritage Month (which runs September 15-October 15), we're announcing a $1M grant to the Latino Community Foundation's Latino Entrepreneur Fund to support Latino micro-entrepreneurs across rural and urban communities in California; and donating $1M+ in ads to participants in a new Latino Founders Fund, helping them reach new audiences and address funding inequities. We're also supporting Latinos searching for jobs: we announced a $1 million reinvestment in the Hispanic Federation.

Hear from one of our grantees: Hispanic Federation
Frankie Miranda is the President and CEO of the Hispanic Federation. Their mission is to empower the Latino community by increasing the capacity of Latino-led and Latino-serving community-based organizations (CBOs) with funding, technical assistance and a resource sharing network.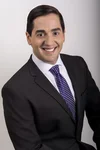 Frankie Miranda, President and CEO, Hispanic Federation.
"Latino nonprofits are essential for educating and training the workforce of tomorrow. Since beginning our partnership with Google.org in 2019 to establish our Latino Digital Accelerator, Hispanic Federation and our partner CBOs have supported over 10,000 individuals to upskill through digital skills and job readiness trainings. We will prepare an additional 6,000 individuals over the course of the next year. Each of the 24 participating CBOs are making a tremendous impact in their community. As one example, the Latino Academy of Workforce Development , a Latino Digital Accelerator participant based in Madison, Wisconsin, has helped increase the average annual income of their students by over $18,500. This program is helping to improve the financial trajectory of Latino families, and we are grateful to continue to grow this initiative with the support and expertise of Google.org."
A few words with a Google.org Fellow: Rosalva Gallardo
Rosalva Gallardo is a Program Manager for Google Shopping.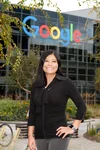 Rosalva Gallardo is a program manager for Google Shopping and on the HOLA Board of Directors, our global employee resource group.
"My passion to empower Latinas to be leaders in technology inspired me to lead a Google.org skills-based volunteer engagement with Laboratoria, a Google.org grantee that aims to transform Latin American women's lives via programming training. In autumn 2017, I had the honor to lead a group of 10 Googlers from around the world during our 2-week full-time project in Lima, Peru. We worked closely with Laboratoria to enhance the front-end development and UX designer curricula, and add a new track for Android development! We also met and provided mentoring to Laboratoria students. Personally, it was a rewarding experience to go back to my home country to inspire other women like me to pursue careers in technology. I continue to be engaged with Laboratoria as a Tech Champion, supporting them to define strategic programs to increase Laboratoria's impact."